Kern Pharma displays its Giant bikes and Etxeondo clothing
Etxeondo will be the official clothing supplier for the team. In the bicycle chapter, Giant also repeats, also committed to the long term.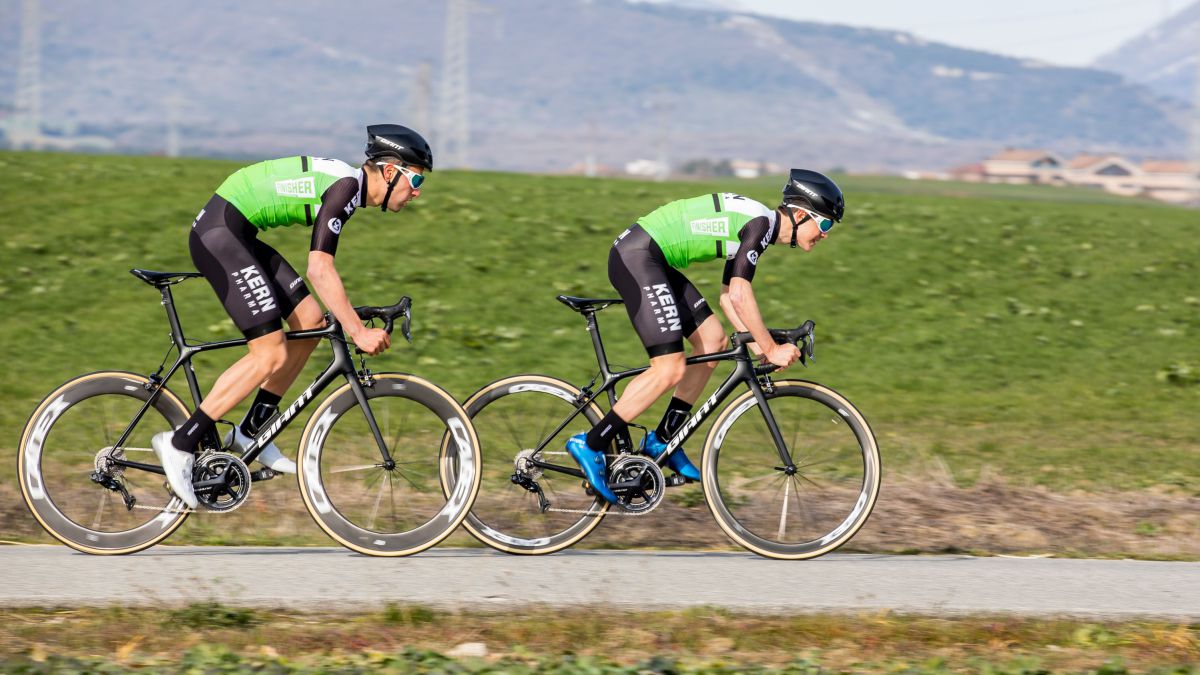 The season is about to begin and Kern Pharma already has all the equipment that it will use in 2021. Navarrese cyclists Sergio Araiz and Diego López Fuentes were in charge of testing, before anyone else, the complete set with which the men will compete by Manolo Azcona and Juanjo Oroz.
Etxeondo will be the official clothing supplier for Kern Pharma. For this second year of the project, the Gipuzkoan house has opted for a continuous design in which two novelties are distinguished: a greater presence of black on the shoulders and the entry on the sides of Finisher, Kern Pharma's health and sports nutrition brand .
In the chapter on bicycles, Giant also repeats, a firm that, like Etxeondo, is committed in the long term to the development of pharmaceutical equipment. In 2021, the young runners of the Kern Pharma will have the aerodynamic Propel model for the flat stages; the lightweight TCR Advanced SL for rough and mountain days; and the Trinity SL goat for time trials. All of them will be mounted with premium Cadex wheels and components.
Photos from as.com