Kawhi wins the duel to LaVine and the Nets also fall with Durant
Kawhi (35 points) prevails in a tall duel with LaVine (45). Durant returned, but the Nets succumb to the Shai-Diallo pairing.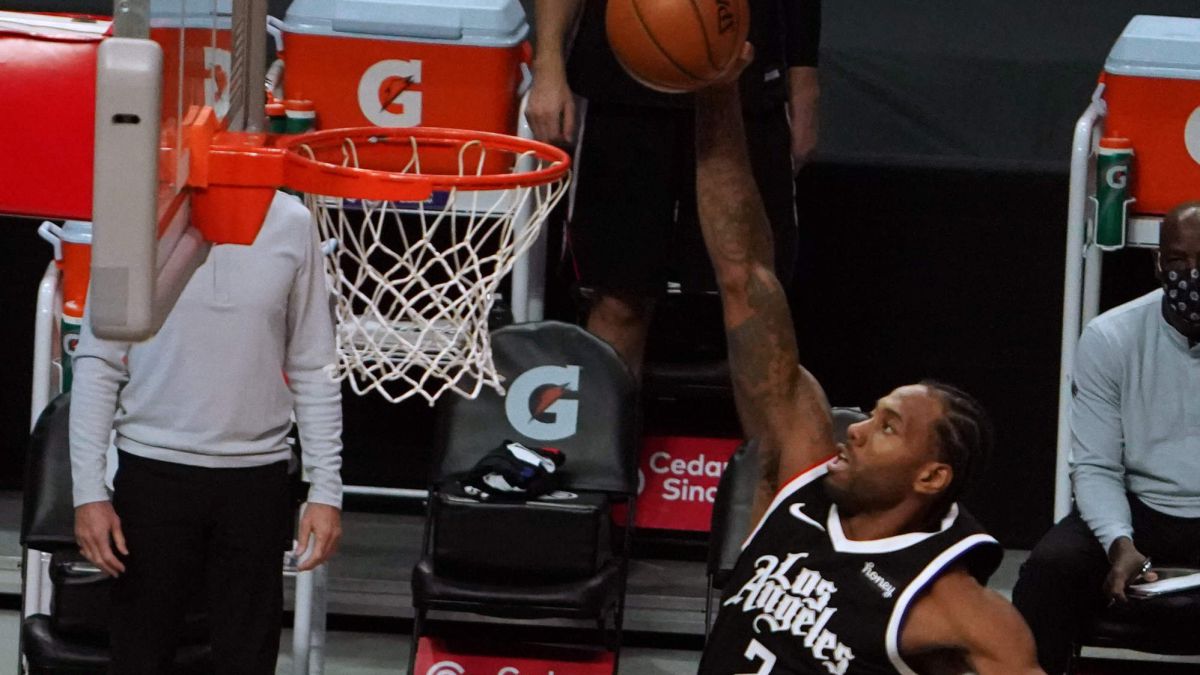 Clippers 130 - Bulls 127
The Los Angeles Clippers survived the threat posed by the Chicago Bulls who put up more war than the classification shows. Zach LaVine continues his scoring crusade (45 points), but he found himself facing Kawhi Leonard of the best nights (35, highest score of the course), who decided in favor of the locals in a very tight finish. Leonard surpassed 10,000 points in his career.
Nets 116 - Thunder 129
The Brooklyn Nets hit it again and are again below 50% of victories. Despite the return of Kevin Durant (36 points and 11 rebounds), Brooklyn's men were worse than an amazing Oklahoma City Thunder that remains in the playoff zone. The pair formed by Shai Gilgeous-Alexander (31 + 6 + 7) and Amidou Diallo (25 and 4 steals) scorched their rivals. They are the first two players in the franchise aged 22 or younger to score 25 or more points in the same game since, precisely, Kevin Durant and Russell Westbrook in 2011.
Wolves 96 - Spurs 88
The Wolves finally ended their losing streak, which was already running for seven, with a good victory against the Spurs. This time they were better in the last minutes, when the game was decided. Towns was absent again as he was not prepared to play back-to-back and in the absence of the pivot, D'Angelo Russell was the best in attack with 27 points. Malik Beasley also stood out with 24. The Spanish were good. Juancho, starting as a starter, scored 7 points and grabbed 8 rebounds in 27 minutes. Ricky, 8 goals, 6 assists and 3 steals in 22 minutes and on the court in the last leg of the game as leader thanks to his seniority. Lonney Walker (25), Spurs leading scorer.
Pistons 86 - Jazz 96
The Salt Lake City team beat the Detroit Pistons in a not very showy game in which Jerami Grant shot up to 28 points. Read here the chronicle.
Knicks 89 - Nuggets 114
Facundo Campazzo's first visit and win on the mythical New York court, where he played 14 minutes. Earlier, the headlines with Nikola Jokic at the helm had resolved. Read the chronicle here.
Rockets 102 - Lakers 120
Sixth win in seven games and lead for champions who have stepped on the accelerator. Anthony Davis (27) commanded an inside game that destroyed the Rockets. Read the chronicle here.
Warriors 106 - Raptors 105
On a bad day for Stephen Curry, several secondary and defense gave the Warriors another victory. The Raptors, third from the tail. Read the chronicle here.
Photos from as.com