Juanfran explodes: "If I have to be screwed because they talk shit, let them talk"
The former Atlético is experiencing a difficult time in Sao Paulo, which has lost the leadership of the Brazilian league after losing to Internacional by a landslide (1-5).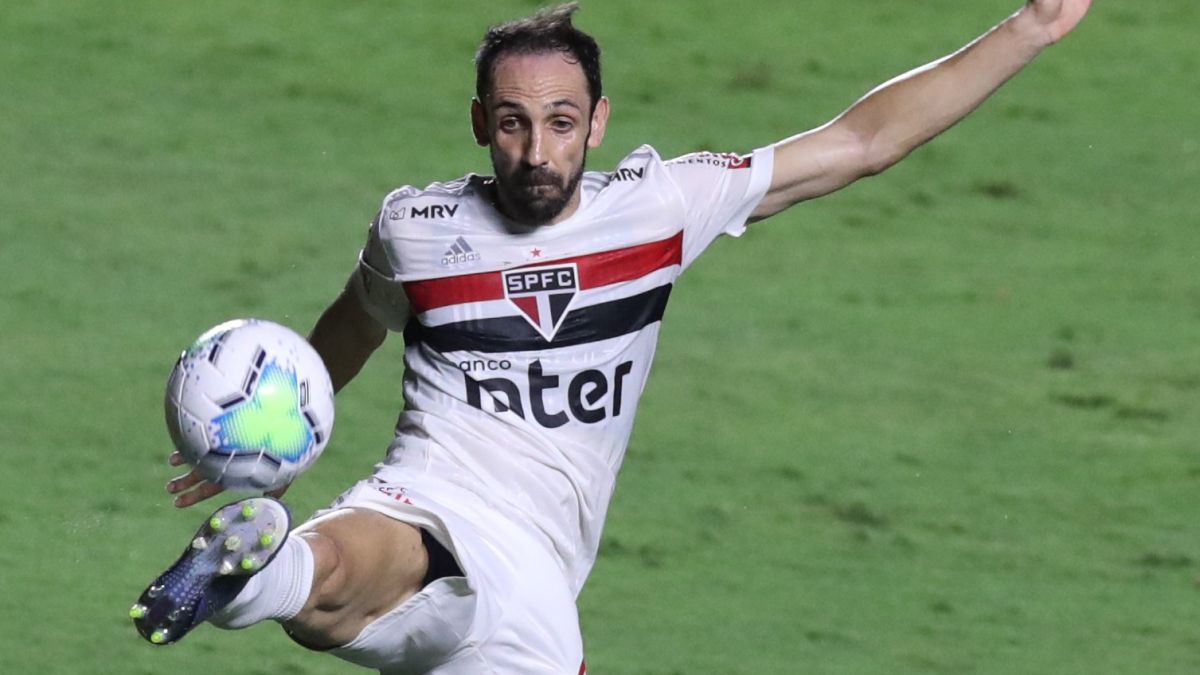 Sao Paulo is going through a more than complicated time. Since his elimination in the Copa do Brasil against Gremio, he has had bad results and still does not know the victory at Brasileirao in 2021 after losing 4-2 against RB Bragantino, 0-1 against Santos, drawing one against Athlético Paranense and fall 1-5 tonight against Internacional de Porto Alegre in Morumbi in a key game.
Caio and Cuesta opened the scoring and Luciano closed the gap but, in the second half, Yuri Alberto broke the match with a hat-trick. A very tough defeat that took away their leadership after blowing up an important advantage in a losing streak when the championship reaches its most decisive stage (seven games remain) .
In light of the criticism made about the team and about him, Juanfran Torres, former Atlético among others, came out and was very clear to the media. After explaining that their heads are not in the best condition after their elimination in the Cup, this had more impact on their situation.
"I speak from my heart because I don't know how to speak otherwise. I had offers from other teams to leave but I decided to stay here until the end. Whether or not I will be champion, I will be proud to wear this shirt. I don't know what will happen next year but from now until the end I will leave life. It has not been the best thing for me to stay here these two months, I do not know if Sao Paulo will want to renew me but I am going to leave life until the end. If I have to be screwed because they talk shit of me until the end of the year, let them talk. Let them laugh at me because I said that I would become champion with Sao Paulo. I still believe. I will leave my life from here until the end, "he said, rejecting any type of harmful criticism completely.
"I repeat, I could have left and not justify anything in this situation we are in but I will not. I am proud to wear this shield. My position from here to the end will be the same. Playing right or wrong, I'm going to leave his life to be champion with this team. Seven games to go, "he stressed, keeping faith in the championship.
In two days, both Juanfran and his team will be able to redeem themselves by receiving Coritiba in Morumbi (11pm Spanish time). The Brazilian championship will close in less than a month and the São Paulo team has fewer opportunities against Athlético Goianense, Palmeiras, Ceará, Gremio, Botafogo and Flamengo to try to cut the two points of advantage that the Colorados took this Wednesday.
Photos from as.com