Jovic smiles without Zidane
The Serbian has 3 goals in just 76 minutes since he returned to Eintracht. Madrid's plan, to remove it so that it revalues itself, is being fulfilled.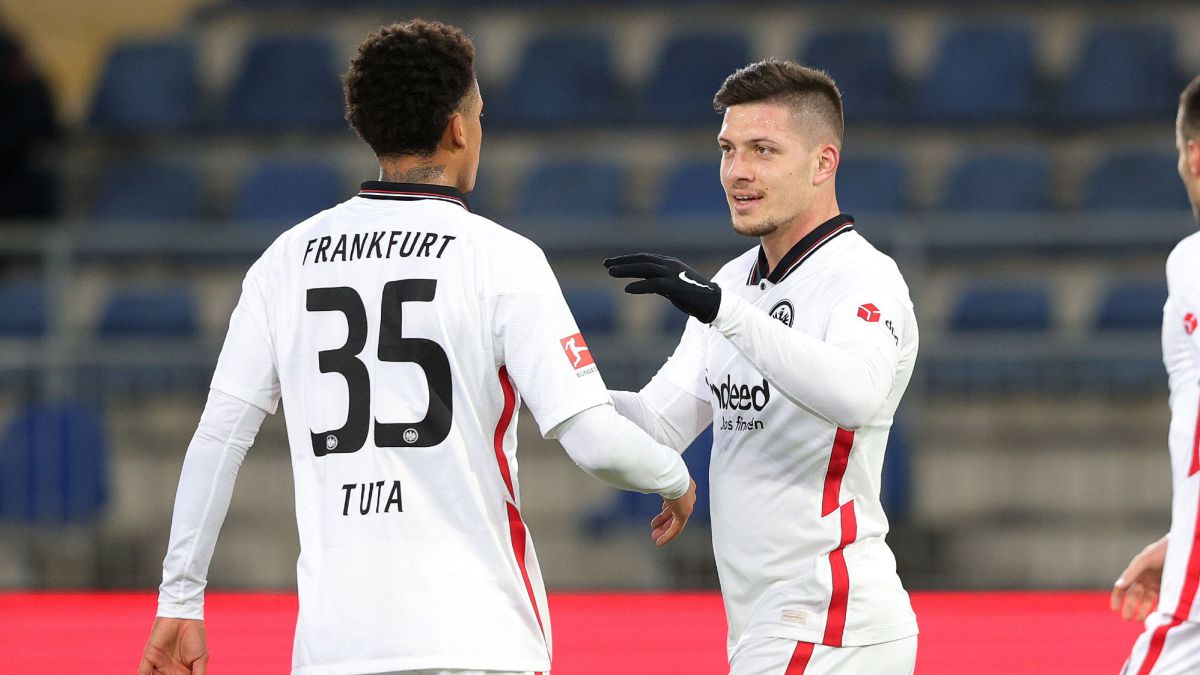 The almost 1,500 kilometers that separate Madrid and Frankfurt have also been for Jovic those that establish the limit between ostracism and pure happiness: since he returned to Eintracht in Frankfurt, his team of origin and to which Madrid has yielded to him due to his lack opportunities for white, the Serbian forward has scored three goals in just 76 minutes, one every 25 '. Jovic continues to start from the bench, the figure of former Sevilla player André Silva (15 goals this year) continues to weigh more than him, but in his brief opportunities he shows that the change in the ecosystem has been key.Against Armania he scored with a powerful left foot inside the area, but his game went much further: in each intervention he showed the versatility that he lacked in Madrid and gave an assist to his teammate Kostic that he was unable to take advantage of. In Madrid, between last year and how little he participated in the present (just 208 minutes), Jovic managed to score two goals in 1,014 minutes; in Frankfurt, where he had already done 36 during his first stage, he has three in less than 80 '... 444 444Madrid's plan with Jovic
Away from Zidane, Jovic smiles. The Frenchman reiterated his confidence in the Serbian, at the same time that his actions went in the opposite direction: he played his last minutes as a Madrid player, just 7 ', in Valencia on February 8. Ultimately, the club observed that the player continued to depreciate (it cost 60 million; today, according to Transfermarkt, it is worth only 20) and preferred a transfer to play and revalue for a future sale, which is undoubtedly happening . Zidane agreed to stay only with Benzema, his starter, and a Mariano he does not have.
Nothing to do with Adi Hütter, the coach who produced his best version in 2018-19 (27 goals and 7 assists), now delighted with his return: "He did everything possible to come. He is an incredible player," he said when his assignment was about to close.
Photos from as.com