Jovic: "I remain optimistic that everything will work out at Real Madrid"
The Serbian striker, in his first statements after returning on loan to Eintracht: "I will try to start over from scratch to help the team meet the objectives."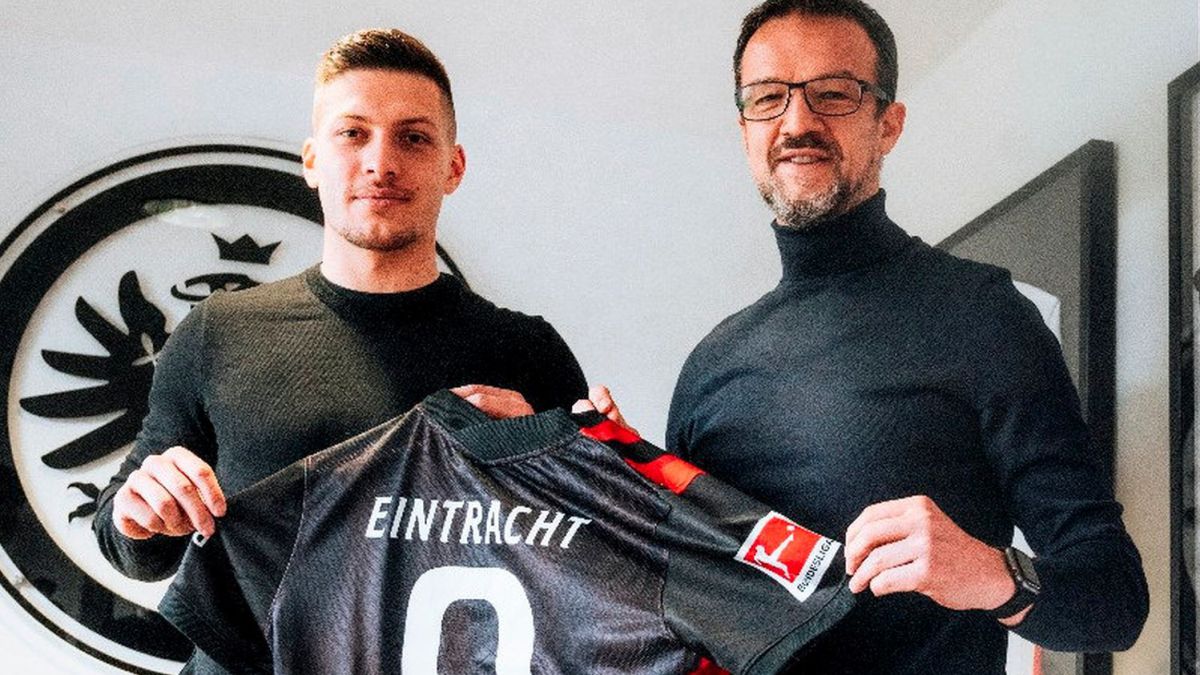 Luka Jovic, a new signing from Eintracht Frankfurt on loan until the end of the season, gave his first interview after his return to the Hessian city. The player owned by Real Madrid was happy to return to what was his home from 2017 to 2019, revealed that he did not stop following the games of his former team and, also, was excited to return to Real Madrid in the summer to convince Zidane and gain a foothold in the eleven. In the Eintracht media, the Serbian spoke about the following topics: 444 444
Feelings: "I feel phenomenal and I am more than happy to be back at Eintracht, a team that gave me so much. It will be an honor to wear the Eintracht jersey in the coming months."
Reasons for the return: "I have returned for the simple reason that, since then, I have carried the Eintracht in my heart. I established a very special bond. I think it is the right step at this point in my career" .
Years: "Honestly, I have missed many things since I left. I was always aware of the team and the games I was playing while I was away and I am very happy to have been able to return. It is understood that I will do my best to help the team" .
Stage in Madrid: "As a player, I have evolved without any doubt. You have to bear in mind that I have not played regularly for a year and a half and that I will need time to get back to my rhythm. I was able to train alongside the best players of the world at Real and I am still optimistic that everything will work out well ".
Contact: "It is clear that I maintained the relationship with a number of players, we were in permanent contact. Recently, shortly before I could carry out the operation, I also had conversations with everyone. I have the feeling that they are glad that I have returned" .
Reception: "My motivation is the same as on my first day as an eagle. At the same time I will try to eclipse the past and try to start over from scratch to help the team meet the objectives" .
Message: "It is a pity that the fans cannot go to the stadium. However, you can be sure that I will give one hundred percent for the team, just as I always did."
Photos from as.com