Joventut remain undefeated in the Eurocup Top-16
La Penya added their second victory, this time against the French Nanterre 92. Good game from Dimitrijevic, Dawson, Brodziansky and Tomic.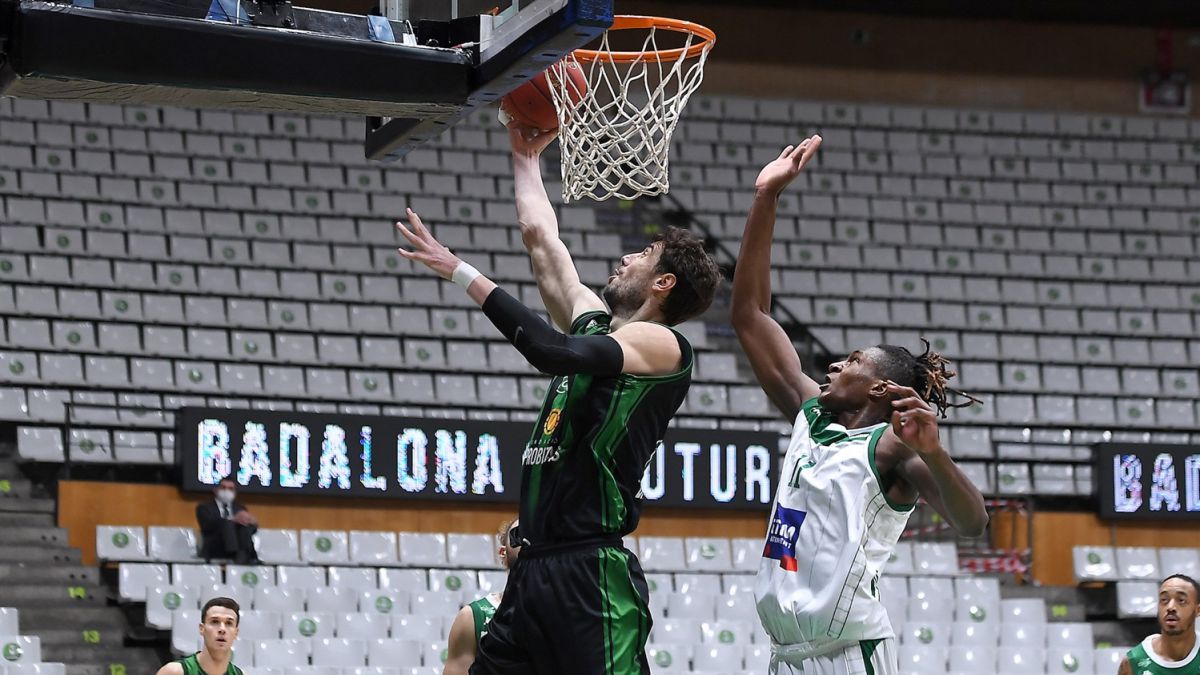 The Joventut de Badalona struggled to beat (95-90) the French Nanterre 92 and be able to share with AS Monaco the leadership of their group in the Top 16 of the Eurocup.
The green and black did not have a placid game against the French, who took their colors in the first quarter (20-30), and they were not clear about the victory until the last minute.
Brodziansky (17 points) and Dawson (16 points) were the top scorers for a Joventut who again faltered in defense, receiving one more day 90 points.
La Penya again had a terrible start to the game playing without intensity and allowing many easy baskets to an opponent in which Cordinier and Stone scored 22 of their first 30 points.
The situation changed at the beginning of the second period with the success of Zagars and Brodziansky (28-30, min. 13) but in defense, Penya could not stop the penetrations of Rebic and Reed, which put the visitors seven up again ( 28-35, min. 14) .
The hosts improved in defense and Dawson and Brodziansky did the rest in attack to put the Catalans ahead on the scoreboard for the first time after two free throws by Ferran Bassas (46-44, min. 19). The break was reached in draws (47-47) .
Cordinier and Stone kept the French solid in the game (62-62, min. 27) while Dawson and Tomic prevented the French from taking command again on the scoreboard.
Two consecutive triples by Conor Morgan in the final attacks of the last quarter gave air to the Catalans (73-66). The locals further refined the success from the line of three triples under the good direction of Dimitrijevic.
López-Arostegui and Brodziansky led Joventut to a maximum difference of eleven points (88-77) five minutes from the end but Carles Duran's men again neglected the defense when the game seemed sentenced (93-83, min. 39) .
Berhanemeskel put the score at 93-88 and Warren had a 3-pointer to further tighten the missed score. It was then that La Penya could breathe calmly.
Photos from as.com