Joventut does not lose rhythm in the Top-16: three out of three
The Badalona team beat Monaco with a great game from Nenad Dimitrijevic: 22 points (3 of 3 from 3-pointers) and a PIR of 23.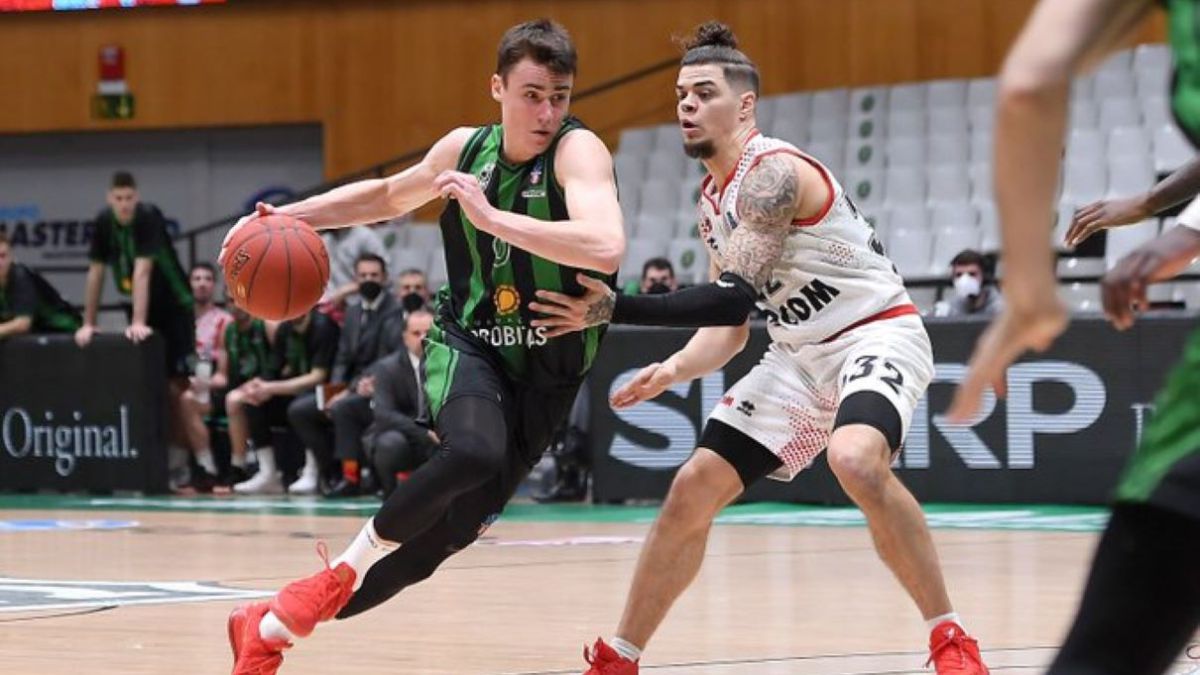 The Joventut de Badalona beat AS Monaco (79-72) to stay with the solo leadership of the Top 16 of the Eurocup and pave their way to the quarterfinals that could be signed next week if they beat the Monegasques again in their runway
The green and black defeated their rival in a good second half from the defense and the success from the three-point line, and had their best player in Nenad Dimitrijevic with 22 points.
La Penya rebuilt in the second half of a first half with ups and downs in which he went from winning by twelve points (35-23, min. 12) to going to rest losing two after conceding a partial of 3-17 in the last five minutes against an opponent led by Rob Gray.
The premises began with many inaccuracies in attack and it was not until the entry of Pau Ribas, who reappeared after a month off and his association with Nenad Dimitrijevic that the Badalona team focused on turning 12-16 of the first quarter.
Ribas began to assist Birgander and Dimitrijevic and with a 12-2 run at the start of the second quarter turned the score around (24-18, min. 13). The Catalans failed to control the game outside of Monaco, which went to halftime up on the scoreboard (38-40) .
Joventut returned to the track after the break with more intensity in defense. Tomic returned to define in attack but O'Brien gave him the reply to maintain equality.
The triples by Bassas, Dimitrijevic and Ribas opened the difference to ten points (59-49, min. 29) but a couple of errors on the rebound that allowed Lessort to score put excitement in the last quarter (61-55) .
Morgan took the scoring relay to return Penya to its maximum advantage (69-57, min. 33) and this time, the green and black knew how to manage their advantage against an opponent in which Marcos Knight assumed all the leading role in attack to leave the final 79-72 that brings Badalona closer to the quarter-finals.

Photos from as.com