José Gomes is the fashion coach
The boy who skipped college classes to watch Bobby Robson's Porto is now looking for promotion to Almería even though he was on a tightrope in October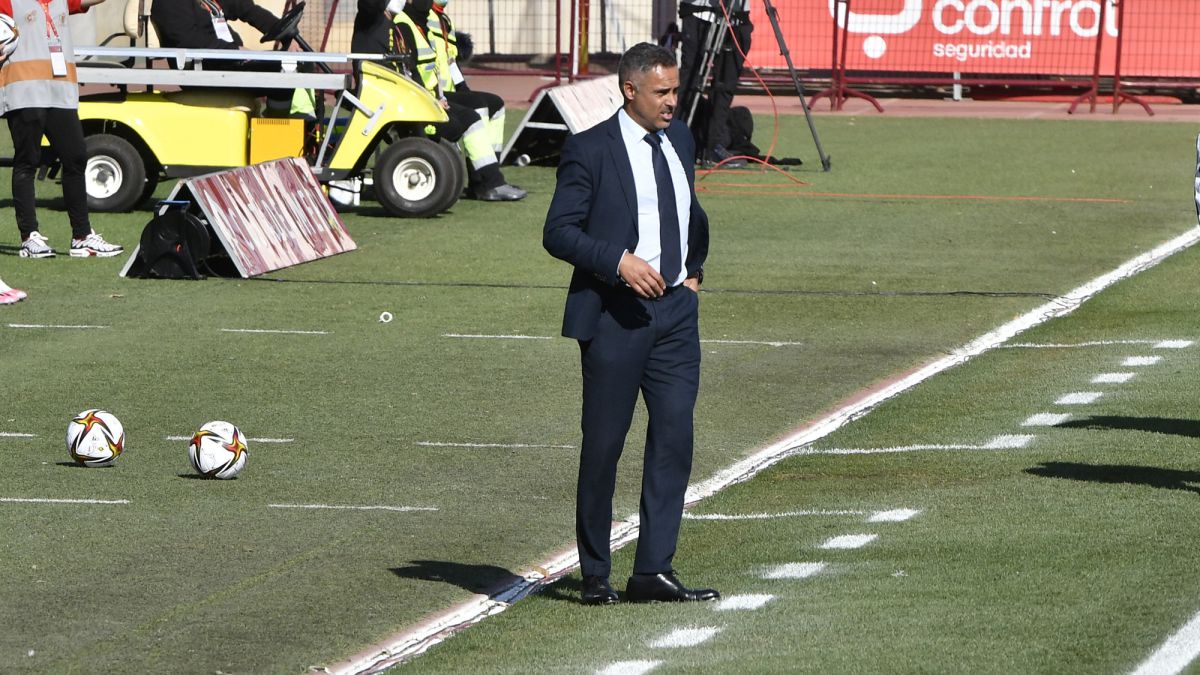 On July 27 of last year, the arrival of José Gomes to Almería surprised him just before disputing the convulsive promotion for promotion. The Saudi property dismissed Mário Silva and brought his compatriot, with a contract at the Marítimo, where he was seeking to build a project to contest European competitions. Al-Sheikh had already thought about Matosinhos' ten months before to give him the reins of the rojiblanco bench, but both parties did not reach an understanding in that August 2019. With the rojiblanca squad at the worst moment of the season, Gomes put in He uses an ultra-defensive scheme in his staging as an Indálico coach in Montilivi, falling 1-0 and leaving a large part of the ascent.
Whoever was Jesualdo Ferreira's assistant at Malaga had only signed for a month with the Almeria entity and in summer he extended his relationship for another year. The Portuguese coach could not make the pre-season dreamed of, with daily entries and exits. Aware of the rush of football, the Portuguese was working in the medium term to give his team its own identity. With the ultra-defensive label still hanging around his figure, a few days before the league debut he explained to AS that he wanted offensive football, in which his players could express themselves freely with joy.
"I love beautiful football that is aesthetically pleasing to watch, an offensive football that is not very heavy on possession because I have it. I want to have the ball in order to reach the goal, but at the same time have a permanent balance because There will always be a moment when the ball is lost (...). That balance can be achieved with a lot of work and organization. What I mean is that I like football in which the players feel free attacking, that they are not aware of not being able to go to one side because then I have to defend on another, that the players feel with the possibility of finishing the play as a left winger being a right back because the team is going to fold well. (... ) Because football should be joy and feel that the players are enjoying and doing their best to try to score. For that purity, that street football that I want in my teams, you have to give a base of control and balance ", he commented he coach.
After the good debut in Lugo (0-2), Almería got stuck, losing the next three games and placing second to last. It was the first time the sheikh had his team in decline. However, bad experiences the previous season with so many managerial changes, the tight league schedule and his operation in New York helped Al-Sheikh keep Gomes in place. That week was a turning point with two games at home. The draw (1-1) against Cartagena and the defeat (3-0) against Fuenlabrada made Almería start to rise like foam, reaching the current streak: fifteen victories and a draw in their last 18 official matches. Like a chameleon, he has adapted to the circumstances and what he did not like, such as long squads, he has turned into a virtue, in the case of his extreme rotations: on more than one occasion he has even changed from eleven from one game to another in the so compressed calendar that the people of Almería have had.
If football is a party, Gomes always catches him well dressed, with that white shirt, tie and suit. At 50 years old, he has a long history behind him. At the age of 20, after returning from the military, he hung up his boots and took up the board, directing former teammates older than him, whom he called "sir" when he was a player. Paços de Ferreira, Covilha, Aves, Leixoes, Uniao Leireia, Moreiense, Aves, Oporto, Panathinaikos, Videoton, Al-Taawoun, Al-Ahli, Baniyas, Río Ave and Reading and Marítimo have been the teams that have seen him grow, already either as a first coach or as an assistant, being the British lands one of the ones that marked him the most. But that boy who skipped university classes to see Bobby Robson in action with Porto is already past and now he wants to make history with Almería. He's on the right track for now.
Photos from as.com