"Michael Jordan is a bunch, in Europe he would score 16 points"
Maljkovic was not a big fan of either the NBA or the legendary 23. Salley knew as soon as she arrived at the PAO and met her coach that her stay in Greece would be short.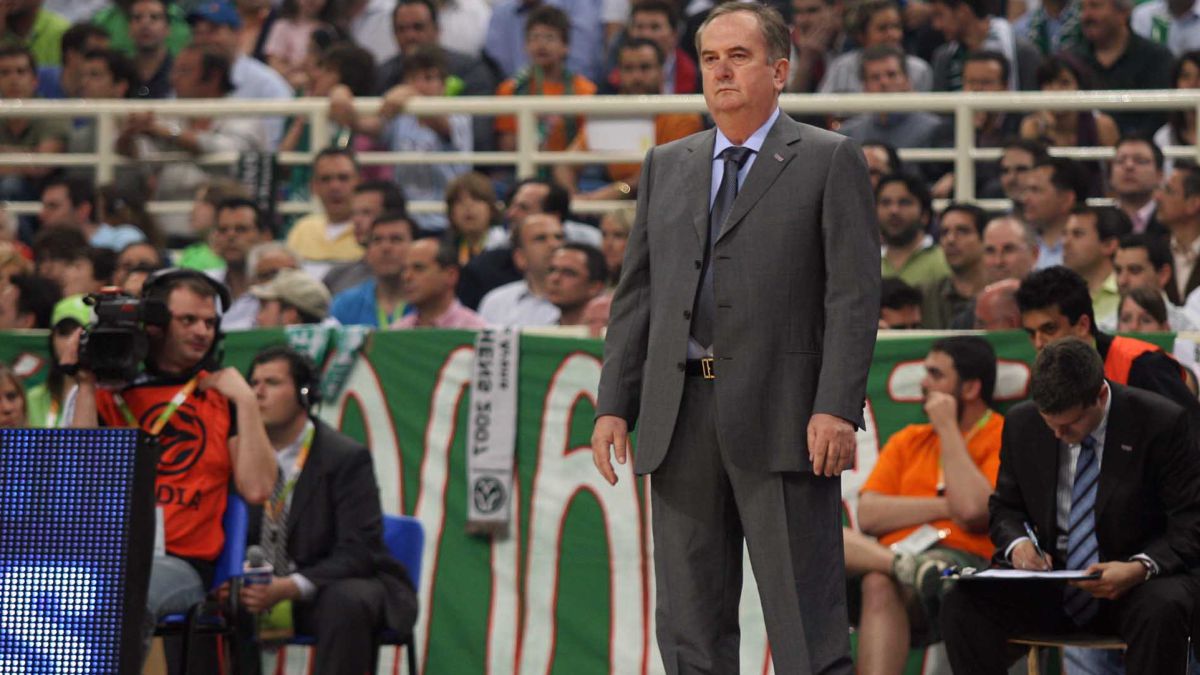 An institution in European basketball and one of those iron sergeants with a 100% Balkan spirit, Bozidar Maljkovic (a Serb born in Croatian territory long before the dismemberment, in 1952) is not a great NBA fan. He said that "any ACB Cup final is better than an NBA game," and of course they were never very American, neither were their training methods nor their style of play. They won four Euroleagues, two with the effervescent Jugoplastika, one with Limoges (the miracle of 1993) and another with Panathinaikos, in 1996. It was a team that had Dominique Wilkins and that won, in Paris, one of the finest finals. controversies in history, against Barcelona and with the stopper that was considered legal from Vrankovic to Montero. The game ended (67-66) without the referees (Dorizon and Virovnik) pointing out the infraction of the Panathinaikos center, who blocked Montero's penetration after the ball clearly touched the board.
A year later, the PAO could not defend their title in the Final Four because they fell in the quarterfinals against their eternal Athenian rival, Olympiacos, who defeated Barcelona in the final again. That Panathinaikos had tried to add NBA dynamite with John Salley, the player nicknamed the Spider and who had been only seven weeks in Athens. Salley arrived at the age of 32 in September 1996 and after not being able to find an NBA team.
He had just won his third NBA ring as a top substitute for the 72-10 Bulls, the legendary team of Michael Jordan, Scottie Pippen… and Phil Jackson. Before that, he had won two major substitute titles for the Detroit Pistons' Bad Boys, Michael Jordan's great nemesis in his early career years. After Athens, he spent more than two years in retirement and played one last season (1999-2000) with the Lakers, who won the first three-speed title from Kobe Bryant, Shaquille O'Neal ... and Phil Jackson, who counted on him as a veteran and inspiring presence in a locker room with a lot of talent (Kobe, Shaq, Rice…) but little cohesion. Ron Harper, AC Green and Brian Shaw also arrived for the same reason, and the Lakers broke their losing streak and, in Jackson's first season, they were proclaimed champions. Salley, with that title, became the first player with titles in three different franchises (then Robert Horry, who played in those Lakers, LeBron James and Danny Green have). And the first to wear rings in three different decades.
In his good years (in Detroit and later in Miami) Salley (No. 11 in the draft in 1986) was a defender of dirty work and a lot of bullying in the zones. But the player who arrived at Panathinaikos was already far from his best physical form and, above all, he did not have the ability to adapt to other types of basketball, routines ... and refereeing. In his first game, a thunderous defeat against Barcelona, he added 5 points and 5 personals in just 12 minutes. Increasingly faced with Maljkovic, who made no disciplinary exception to the newcomer, he left just over a month later. The coach did not count on him for a Cup match against PAOK because he had arrived an hour before kick-off. He came from the United States, from a meeting about a possible talk show that he wanted to present for the Disney channels (he was very close to Eddie Murphy), and from needing a private plane from Paris ($ 20,000 out of his pocket) and a helicopter from the Athens airport. Maljkovic was not moved by his odyssey and Salley returned home with $ 300,000. He had signed for a figure that exceeds a million or two depending on which source is consulted.
That Salley and Maljkovic would be like oil and water, the pivot knew as soon as he met his new coach. In Three Ring Circus, Jeff Pearlman's exceptional book on the Lakers by Kobe and Shaquille (he is also the author of Showtime, the best book ever written on the Lakers by Magic Johnson), Salley tells that as soon as they were introduced, Maljkovic told him that Michael Jordan (with whom the power forward had just been champion) was "an ordinary player" and that "in Europe he would average 16 points per game". At that time, according to this book, Salley was clear: "There I saw that it would last a short time there." It was, finally, seven weeks.
OTHER MICHAEL JORDAN STORIES:
Len Bias: Cocaine took away "Jordan's great rival"
The dark first goodbye: the shadow of the bets, the murder of his father ...
'Jordan Adidas': his mother changed the sneaker business forever
Horace Grant: "Jordan is a liar. If he wants, we'll fix it like men"
LaBradford Smith, Jordan's enemy who never wanted to be
"I was like a vampire": wild routines during the filming of Space Jam
Photos from as.com