Jasikevicius: "We came to win and we did it"
The Barcelona coach, Sarunas Jasikevicius, has appreciated his team's victory in Piraeus, which allows him to continue leading the Euroleague.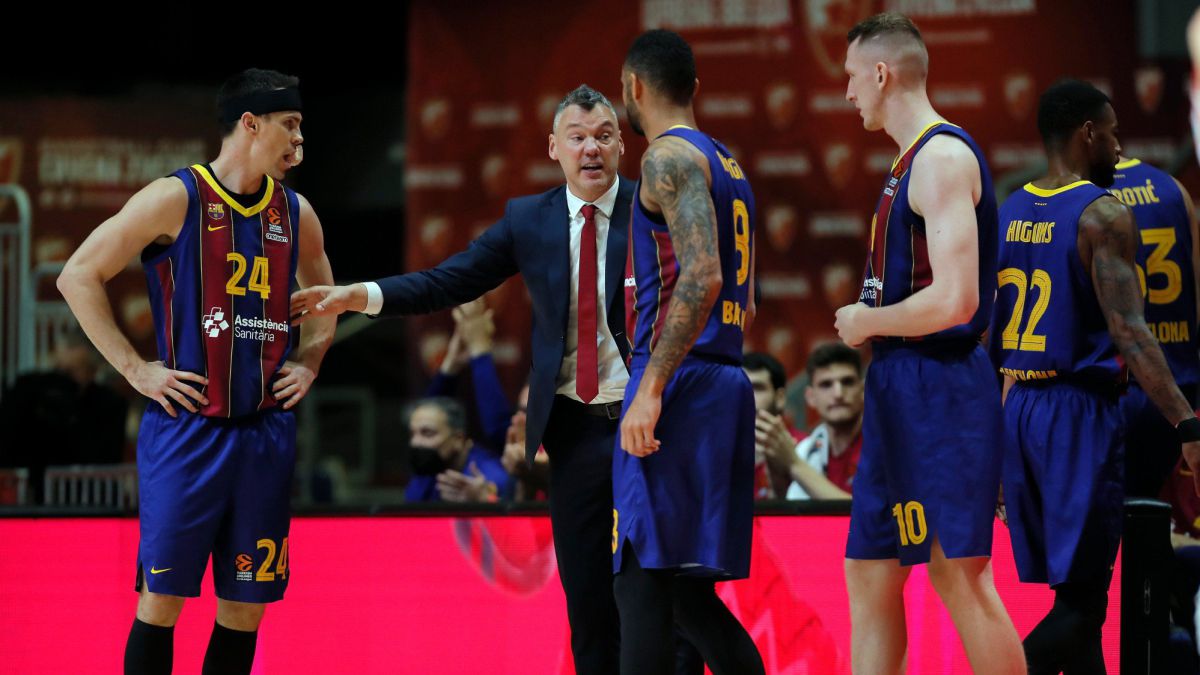 Barça coach Sarunas Jasikevicius has valued his team's long-suffering victory on the Olympiacos court as "an important triumph" for his Euroleague career. "We had come to win and we did it. Then we will have to think about why we were so good in the first half and we were down in the third quarter" .
"As always, we have to be very demanding with ourselves. Analyze the things that we have failed and the things that we have done well. Still, it is never easy to win on the Olympiacos track," he added.Oriola: "It is the victories that count"
Pivot Pierre Oriola, azugrana captain, has considered that "at this stage of the season what counts are the victories. As the first half went we would have liked to achieve the 'average' ( Olympiacos won at the Palau in the first round 88-96) but the important thing is to add ".
"We are doing things very well, but there are times when we disconnect, our physique is not well at all and we have to improve these situations. Especially like today, since after playing a good first half at the start of the third quarter, that It has been very bad and we have conceded too high a partial ", he concluded.

Photos from as.com