Jasikevicius and Heurtel's farewell: "We have to throw away what we have"
"We have not been able to get the best performance from him," said the Barça coach on Catalunya Radio, who assumes that they will not sign any more.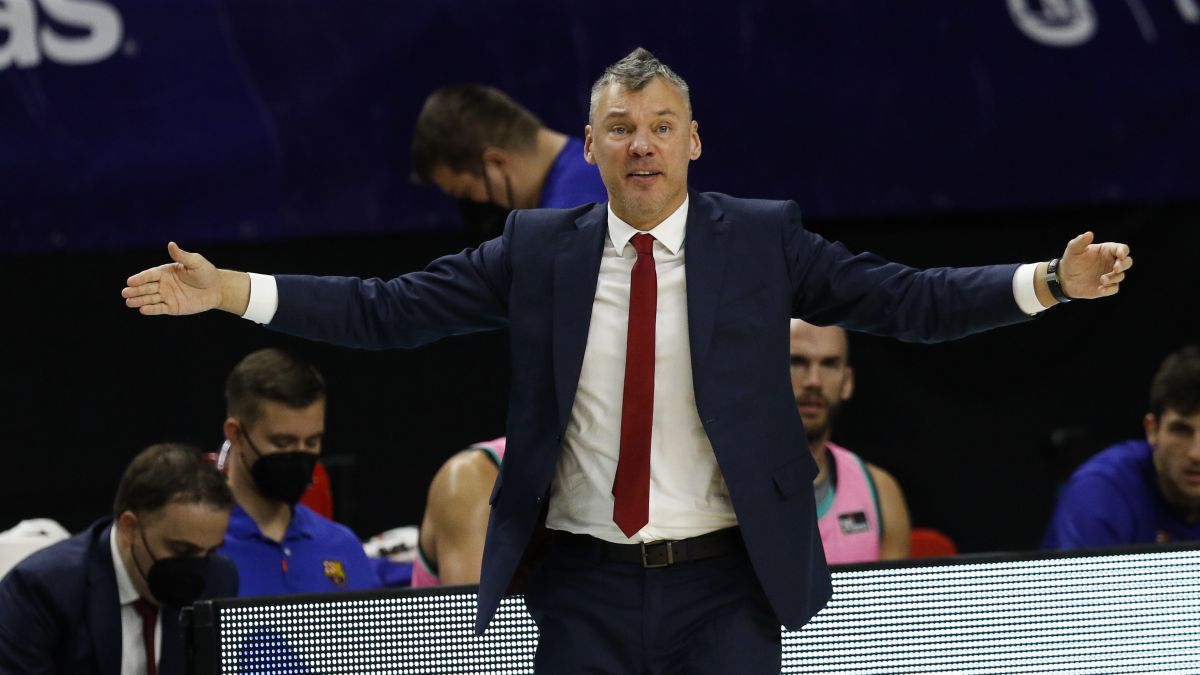 Yesterday the Heurtel case in Barcelona was finally closed. After the conflict with Sarunas Jasikevicius, and the scandal of the trip to Istanbul at Christmas, the Barça team agreed yesterday with the French base to leave him. The understanding came days after the Euroleague market closed (for players who have already played the competition with a team this season) and after the Catalans were guaranteed that Heurtel will not play in the ACB for the remainder of the year. In this way, Heurtel leaves a team from which he was separated and Barça makes sure, it was his great fear, that his former base would become part of Real Madrid, something that will certainly happen from the next campaign.
Yesterday Jasikevicius went through the Tot Costa de Catalunya Radio program and talked about the Frenchman's departure, with whom he had no chemistry once it became clear that the brain on the track of his Barça would be the signed Nick Calathes. Now that the Barça team has resumed the good path and is again accumulating good results and feelings, despite the injuries, the Lithuanian coach did not want to argue about the thorny issue of Huertel: "When a new coach arrives, things change, even from month to month. Each season is a story. Knowing the situation, the two parties have settled the issue and that is good. We wish you the best of luck. Each game is a story and both have to adapt. And we have not been able to get the best performance out of him for one thing or another. Now we have to look ahead and pull with what we have ". In addition, he avoided expanding on the Istanbul controversy: "It was a club decision. Albert Soler has already spoken, it is better to look ahead now. "
Barça has signed Leo Westermann to act as a substitute point guard, the role that Heurtel did not like, but Jasikevicius knows that the situation of the club, pending the electoral process, makes it very difficult to look for more reinforcements: "We have spent a few months without a president hard, it was necessary to sign and it could not be. It is a difficult year, with the pandemic and without a president, but you have to endure with patience. Hopefully we can talk to the new president. We always follow the market. We had some ideas but then you see that it can't be. You have to endure and wait. "
Photos from as.com