James' poisoned dart to Barcelona: "For a match ..."
The Portland guard, one of the MVP favorites, ended up very frustrated and with leg problems yesterday's game against Barcelona.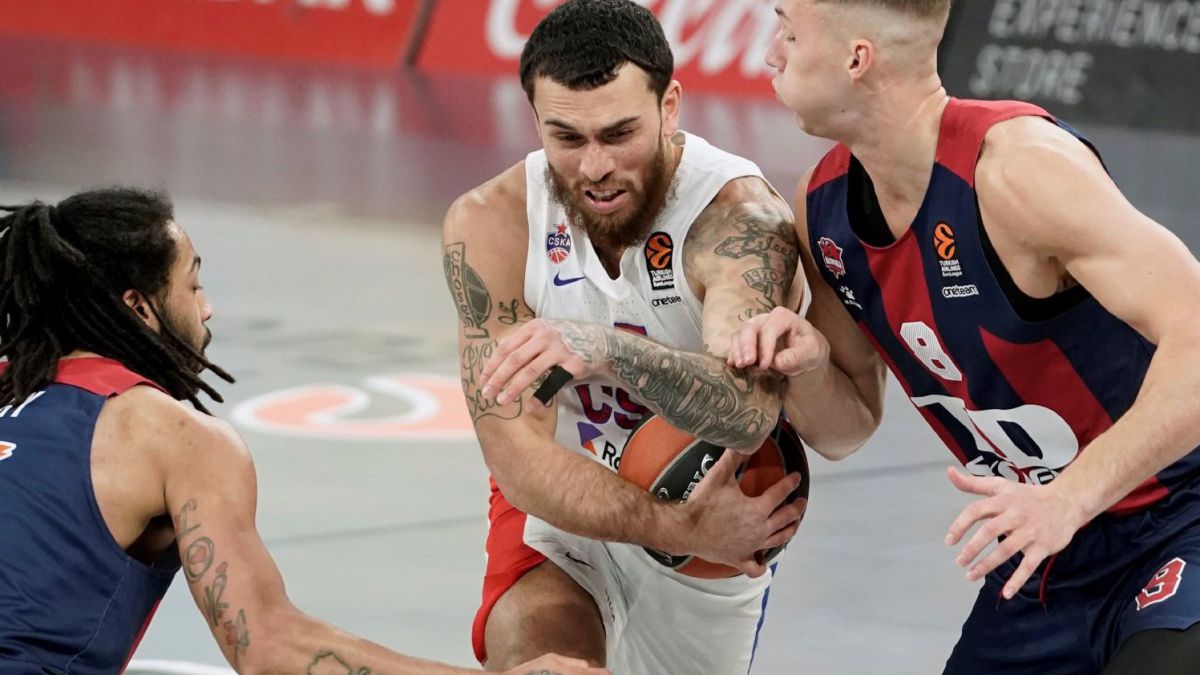 Barcelona had a difficult week ahead. With the losses of Mirotic, Davis and Claver and with Higgins between cottons, he faced a double Euroleague duel in Russia, first against the docile Khimki and then against the fearsome CKSA, leader of the competition. Jaskivecius' team, which continues to grow as it leaves the turbulence of the Heurtel affair behind, has settled the trance with two very important victories, the second with an excellent level against a CSKA that harasses in the classification: 15-5 the Russians , who lost last week in Vitoria, 14-6 the Catalans, who add three victories in a row in Europe and have won the two private duels to the leader, who have therefore taken the average for cases of ties.
The defeat, or so it seemed after the game, did not sit well with Mike James, the best player of the Muscovites.
"I have never seen fans so happy to win a regular phase game but ok, LOL… let's go for the next one. Let's see well physically, "said the Portland base on his Twitter account in reference to the happiness of Barcelona fans for a victory of great prestige and added in difficult conditions.
James is being one of the best players in this Euroleague. Leader in points (20.4) and second in valuation (21.4) only behind Nikola Mirotic (23.6). He was not bad against Barça (18 points, 4 rebounds, 4 assists, 20 PIR) but this time he could not be decisive, harassed by the Barça defense and with leg problems after a collision with Smits in the second half. Even so, he looked for the comeback in the last quarter, in which he alternated successes and errors, and ended up frustrated with the final defeat of his team, which continues to lead. And he made it clear on social networks ...
Photos from as.com