Isner will not go to the Australian Open to be with his family
The American tennis player explained his decision after his loss to Korda in Delray Beach. "I am comfortable with my decision and am looking forward to going home."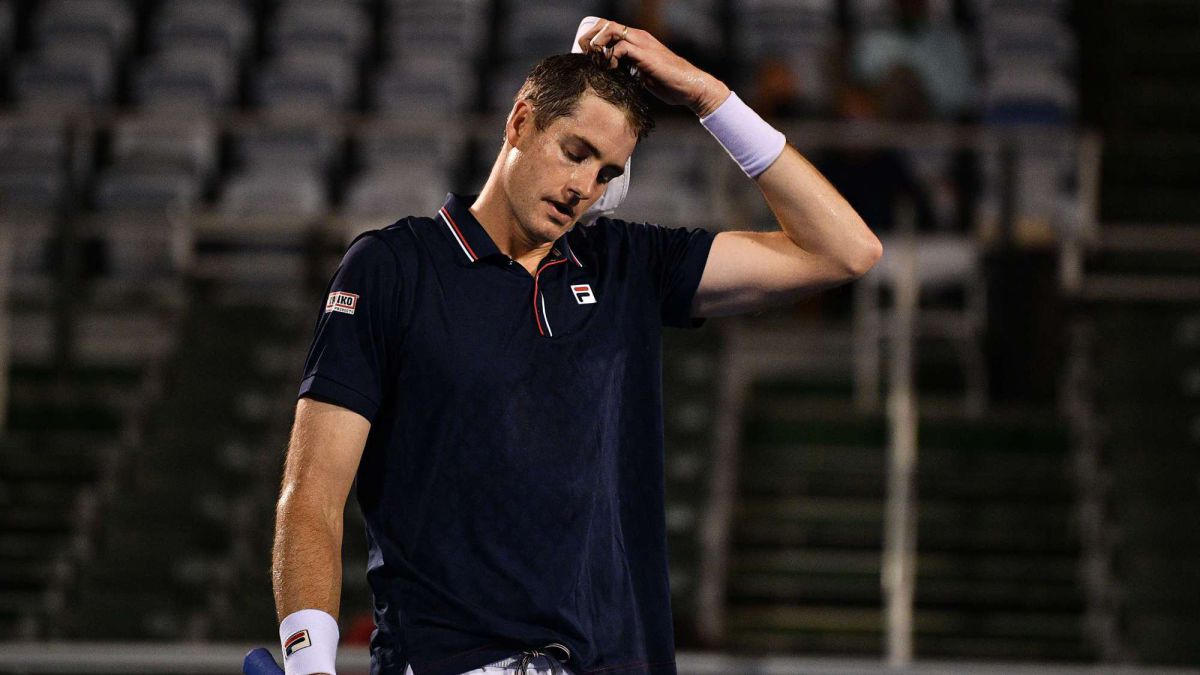 The veteran American tennis player John Isner, 35, announced after being eliminated in the quarterfinals of the Delray Beach Open tournament that he does not plan to play the Australian Open, the first Grand Slam of the season.
Although Isner said he had already made the decision on Sunday night, he waited for the quarter-final match that he played against his compatriot Sebastian Korda, who lost 6-3, 4-6 and 6-3, in which was his second loss to the young tennis player, barely 20 years old and number 119 in the world.
"It was not an easy decision at all," Isner stated. "I thought about it a lot, but I feel comfortable with my decision right now and can't wait to go home."
Isner and his wife, Madison McKinley Isner, have two children, Hunter Grace, 2, and John Hobbs, 1, from whom he does not want to be away for an extended period.
"At this stage in my career and life, I always had the vision of being able to travel with my family. Of course, that would not be the case in Australia this year," explained Isner.
Upon arrival in Australia, players must serve a 14-day quarantine before playing a pre-Open event, which begins on February 8.
"Not going to Australia does not mean that I am not committed, because I still am, to the sport of tennis," Isner clarified. "I am healthy, I feel very well and I will continue to take care of my body. Once the Tour returns from Australia, I hope to play as complete a season as possible" .
Isner, who has played 12 of the last 13 years at Melbourne Park, had his best qualification at the Australian Open, in the 2010 and 2016 editions when he reached the fourth round.
Photos from as.com