Inter win the most absurd derby
Fights, injured referee, 10-minute discount and a goal from Eriksen: the Nerazzurri triumphed over their 'cousins' and took their place in the Cup semi-finals.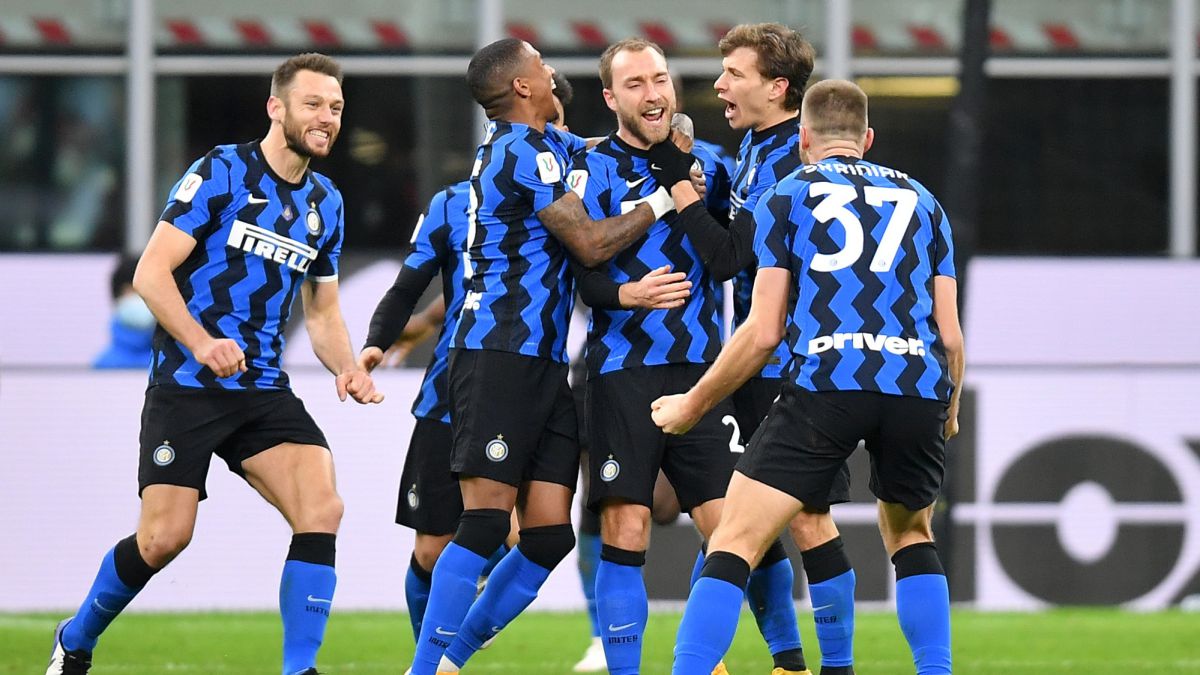 It will be difficult to forget what we have experienced in this derby in Milan. After 100 absolutely insane minutes, Inter took their place in the semifinals of the Italian Cup, winning a battle full of surprises and unforgettable scenes. The first, after a good start by the Nerazzurri (with a save from Tatarusanu over Lukaku), was a goal from Zlatan Ibrahimovic. The Swede controlled the ball on the edge of the rival area and, with a crossed right hand that slipped between Kolarov's legs, added his 14th goal in 15 games.It was the only beautiful thing of the night for the former Barça player, who later starred in a violent face-to-face with Lukaku. "Go do your shit 'voodoo', little donkey", it seems, was the phrase that made the Belgian explode, which all his teammates had to grab to avoid greater evils at halftime.
The apparent calm with which the restart lasted less than a quarter of an hour, until Zlatan himself was sent off for seeing his second yellow after a foul on Kolarov. Inter, in numerical superiority, took control of the clash and, in the 71st minute, Lukaku himself put the tables with a penalty awarded by the referee after having reviewed with the VAR a hard tackle by Leao on Barella.
The braid, Paolo Valeri, was another protagonist of the night: shortly after, he injured his thigh and had to leave the pitch. He was replaced by the fourth official, Chiffi, an operation that took a long time to carry out and that gave an eternal final, with 10 minutes of discount. There, after another couple of miracles by Tatarusanu against Lautaro and Lukaku, came the last surprise of the night: in 97 ', the' Toro 'forced a foul on the edge of the area. It was the perfect position for Eriksen, who took to the field in 88 ', and the Dane did not disappoint. The former Tottenham, with a wonderful launch, gave the classification to his team and left behind the controversies of these months. His goal that will be remembered for years, like all this absurd cupper derby.

Photos from as.com