Injuries continue to haunt Fuenlabrada in 2021
Sotillos joins the already long list of injured players. These setbacks are weighing down a team that survives with the less common.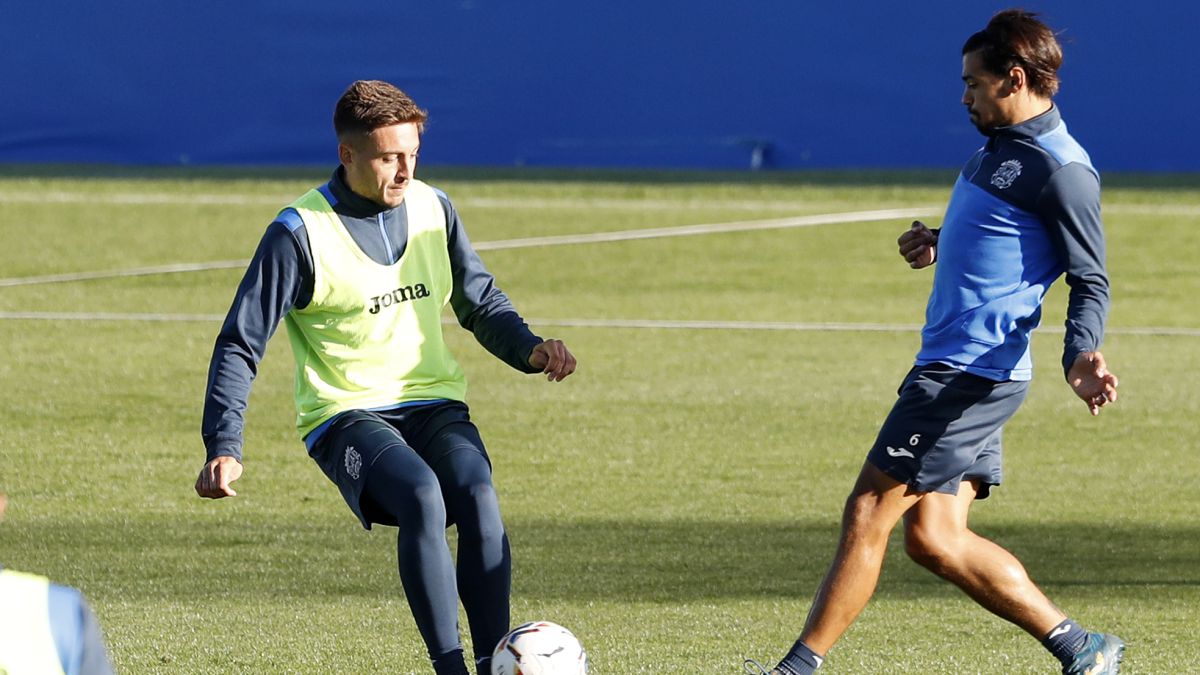 Fuenlabrada continues to see how injuries continue to weigh down its day to day also in 2021. To those already, unfortunately, known by the Azulona parish, we must add that of Sotillos, who suffers a partial detachment of the indirect tendon of the anterior rectum and will be at least one month off.
It happens that Sandoval's spine has fallen from his team 'piece by piece', or rather, injury to injury. The first serious one, still weighing on the team today, was the rupture of the fifth metatarsal in Sekou Gassama's left foot. The still today top scorer of Fuenlabreños underwent surgery to recover the fracture on November 24, 2020, more than two months ago. The times in this type of injuries are slow and, recently, the ram has already been working on the pitch.
Sekou was followed by injuries to Rosic, Juanma and Pathé Ciss. Three indisputable for the coach of Humanes in goal, defense and midfield. The Serbian suffered a sprain of the internal lateral ligament of the left knee, which still has him recovering, although already in group dynamics. Juanma and Pathé Ciss suffered two myofibrillar tears in the biceps femoris. The captain, on his right thigh and grade II, while the Senegalese, on his left leg and grade I.
Juanma and Pathé Ciss did return from their respective absences, brief returns since both had relapses: Juanma missed the duel against Alcorcón after having minutes against Levante and Sporting, and Pathé Ciss was injured in the cupbearer's duel against Mallorca January 6. Short-lived joy, too-long-lasting misfortune.
Long-awaited returns
From the offices of Fernando Torres they do not tire of repeating it: "freeing the infirmary is the most important thing for us. It would be 'signing' four headlines." It is true. Rosic, Juanma, Pathé Ciss and Sekou are indisputable starters for Sandoval, if they are healthy. Or what is the same, almost half of Sandoval's fetish team has not been able to play an entire game since November. A hard blow that has not knocked out Fuenlabrada.
Photos from as.com