"I hope a more humble, strong and educated Alonso on his return"
"He seems to be working very hard on his fitness. His return is also a very good thing for Renault," says Jenson Button.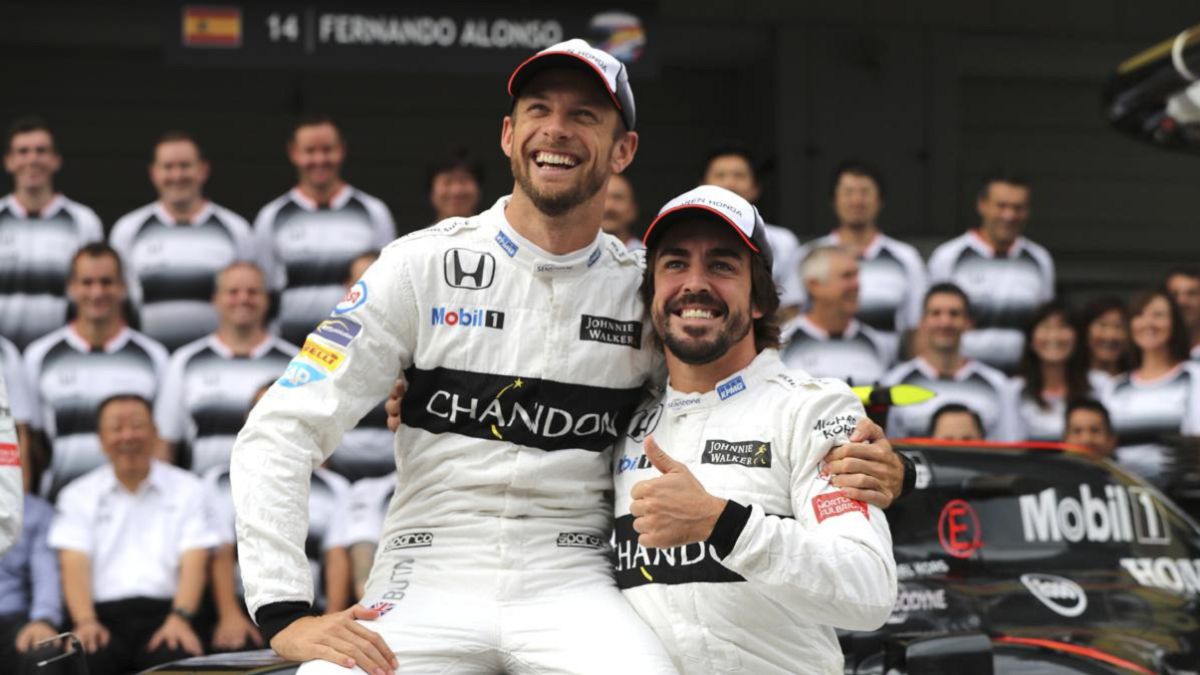 One of the best people in the paddock of the Gran Circo who best knows Fernando Alonso in Jenson Button. The Briton shared the McLaren Honda garage with Alonso for three seasons before handing over the seat of the Woking car to Stoffel Vandoorne.
Asked about the Asturian's return to competition at the hands of Alpine, Button predicts in 'Planet F1' that fans will see a more hulmid, strong and educated Fernando thanks to the experience accumulated during the last two years in the IndyCar, Rally Dakar and World Endurance.
"I think it's great that Alonso is coming back. He's a real personality and I think he's probably learned to be a little more humble in recent years. I think Alonso will look really strong and educated. He's very good for him. sport, very good for him and he seems to be working very hard on his fitness, which is fantastic. He will have to be since he is no longer a youngster! "says the 2009 champion.
Likewise, the one from Frome points out that his return is also good news for a team like Alpine and he longs to observe the performance of Daniel Ricciardo at the wheel of the MCL35M: "The return of Alonso is also something very good for Renault, a team with the He has won two F1 World Cups. Of course, Fernando will have a difficult time starting because Ricciardo did extremely well. It will be a lot of fun to see Daniel at McLaren with Lando Norris ... But the truth is that it is great to see Fernando back on the grid ",
Photos from as.com