It has three drivers in the Top 4 with Benavides leading, Brabec winner of the day and Barreda 4th at 15 minutes. Sunderland, the only survivor of KTM.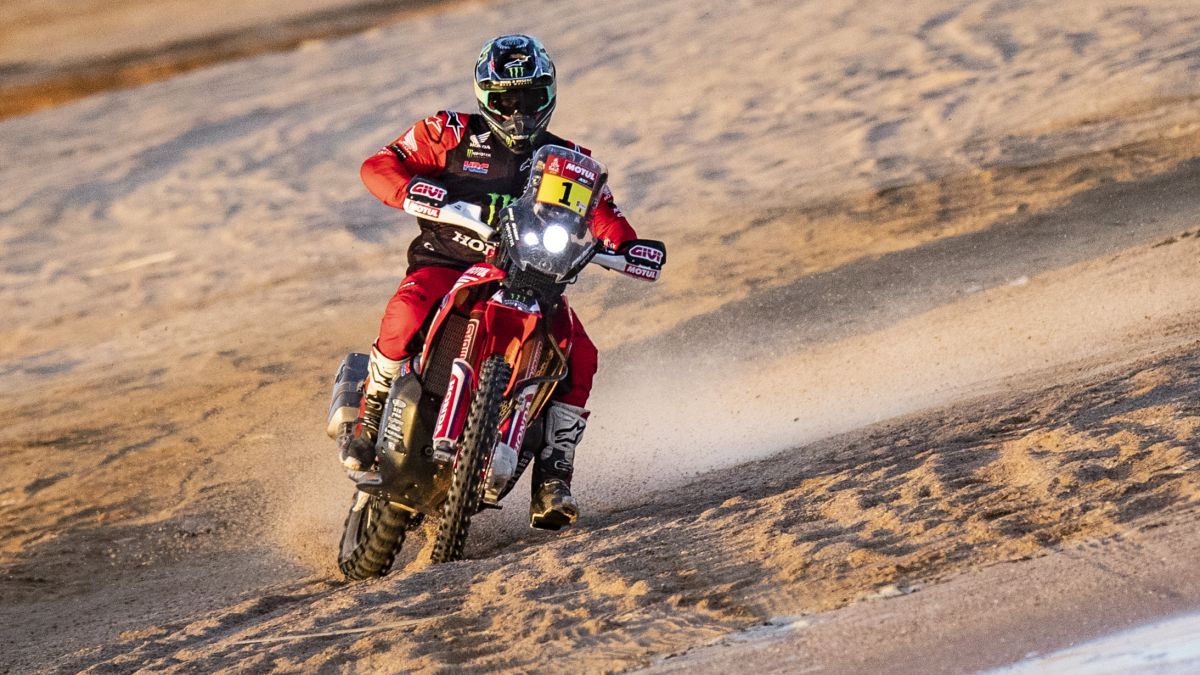 The Dakar is in its final stretch and with each passing day it points more in one direction. And when it comes to motorcycles, that couldn't be clearer ... With KTM's main asset in the hospital after Price broke his collarbone on Tuesday, and with Sunderland as the last available weapon; and with the amount of engine problems that Yamaha has had emulating its MotoGP brothers, the last one with the Van Beveren change that cost him a 15-minute penalty; at Honda they already rub their hands again.
They would have to be given very badly in order not to repeat last year's victory and retain the hegemony in the desert, in fact, darn badly. The Golden Wing brand could not have the most tied race with three official drivers within the top four positions and 15 minutes away. Now, it is a question of seeing who is the best of them this year and, seeing how things have tightened, it can be anyone ... except Cornejo, who left at the end of the stage due to a major blow.
The Chilean crashed at Km 252 of the 342-kilometer special between Neom and Al Ula and it cost him a few valuable minutes, just under 18 in particular, which was what he lost to Brabec, the winner of the day. But when he reached the finish line, Cornejo felt bad and decided to leave. A shame because his Dakar was one of the best. Meanwhile, his Californian teammate achieved his second victory and it is clear that he has gone on to attack, although the current champion still does not occupy the first position, that has returned to the hands of Kevin Benavides.
The Argentine, as at the end of the fifth stage, is the leader but with little advantage over his American teammate: 51 seconds. The one remaining, Barreda, is fourth behind Sunderland, the only KTM to survive at those levels, but he also took a good bite. He was second of the day and went from being almost half an hour to 15, so he can still afford to dream one more day. Santolino finished at 15 with the Sherco and does not fall below the Top 10, but the party is ahead and in Japan they are already preparing it.
Photos from as.com