High voltage in the Metropolitan
Luis Suárez against En Nesyri in a key appointment for the leader, the first of the three pending. The match will start below -1ºC.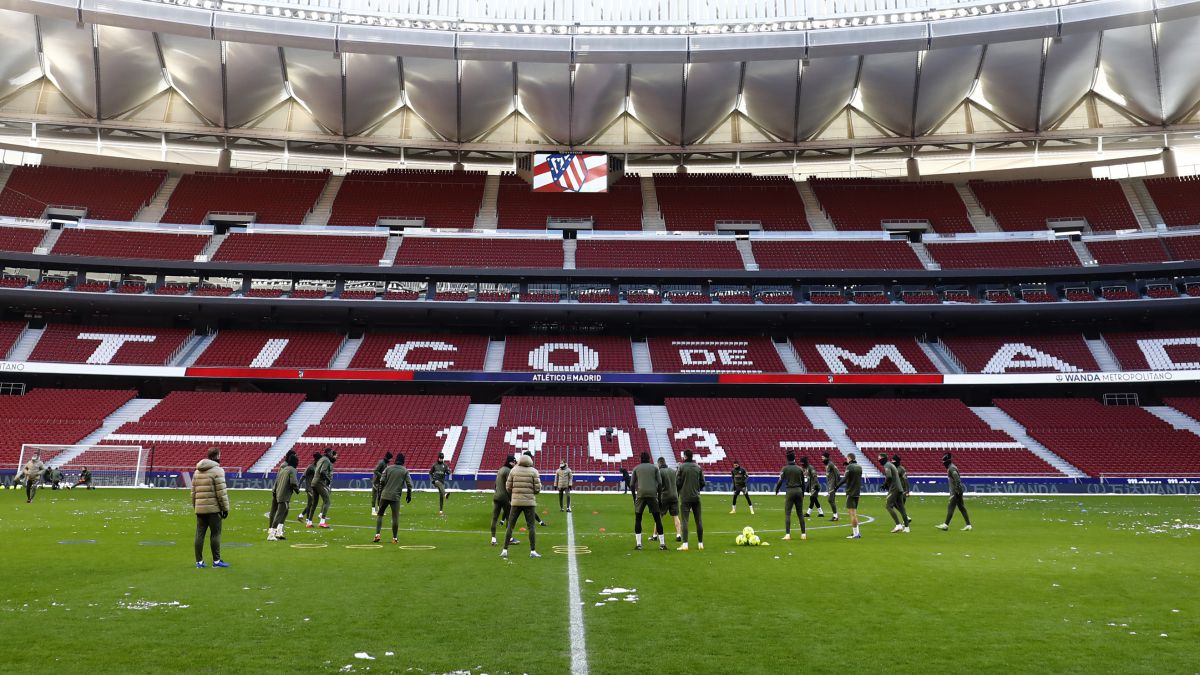 Filomena has marked the moment in our country, although this will not directly affect the Wanda Metropolitano, prepared for this clash of the first day postponed in its day. Atlético trained yesterday (which was news in itself) at the stadium and the field had a normal appearance. If snow, ice and cold are the protagonists in almost the entire country, this duel promises high voltage (follow the game live on As.com) .
Because Atlético-Sevilla, and vice versa, are matches that are competed to the maximum, stuck, hard, where everything usually happens. Settled as Champions teams, Atlético's sights are even higher, for the title. It has one point more than Madrid and three games less. If Simeone's team wins one of them will take a considerable advantage. And the first of those postponed is Sevilla. A miura in the Metropolitan. Luis Suárez against En Nesyri. Major Words.
El Cholo did not want to complain in the previous one, perhaps to ridicule his eternal rival, a Real Madrid in tears. Atlético trained on Thursday, they had to do it in the gym on Friday, each at home on Saturday and the same on Sunday, except for eight players who did it at a sports center in Boadilla del Monte. Finally this Monday they were able to touch the ball and train all together. It does not seem like the best way to prepare a match of the highest level, but it is what it is.Lopetegui and Simeone, with their best clothes
Simeone will put his best eleven. The last match was that of the cupcake disaster, with unit B at stake. Now it is the turn of Oblak, Savic, Hermoso, Koke, Llorente, Lemar, Suárez ... There are several doubts. Trippier could return to the side after the precautionary to the sanction of the English Federation. And we will see if João Félix plays from the beginning, who did not come out very well from Cornellà.
Sevilla arrives with Lopetegui renewed, a sign of the confidence they have in their project. A Lopetegui, by the way, who has not been able with Cholo. We'll see if his streak changes. The Gipuzkoan regrets that Atlético has had a lot of rest and that his team is the other way around. Lopetegui could make some adjustments for it, but the Koundé-Diego Carlos couple gives him reliability behind. Navas is ready to play, Fernando will continue in the pivot and En Nesyri, helped by Suso and Ocampos on the flanks, will want to make the night of Oblak and company bitter. A data. Last year, draw in both games. The temperature will surely be below zero in Madrid. But in the Metropolitan it will go up many degrees ...
Photos from as.com