"You have to play every race as if it were the Tour de France"
Roger Adriá (Barcelona, 22 years old) is one of the great hopes of Kern Pharma, the Spanish team that makes its debut at Continental Profesional with a very young squad.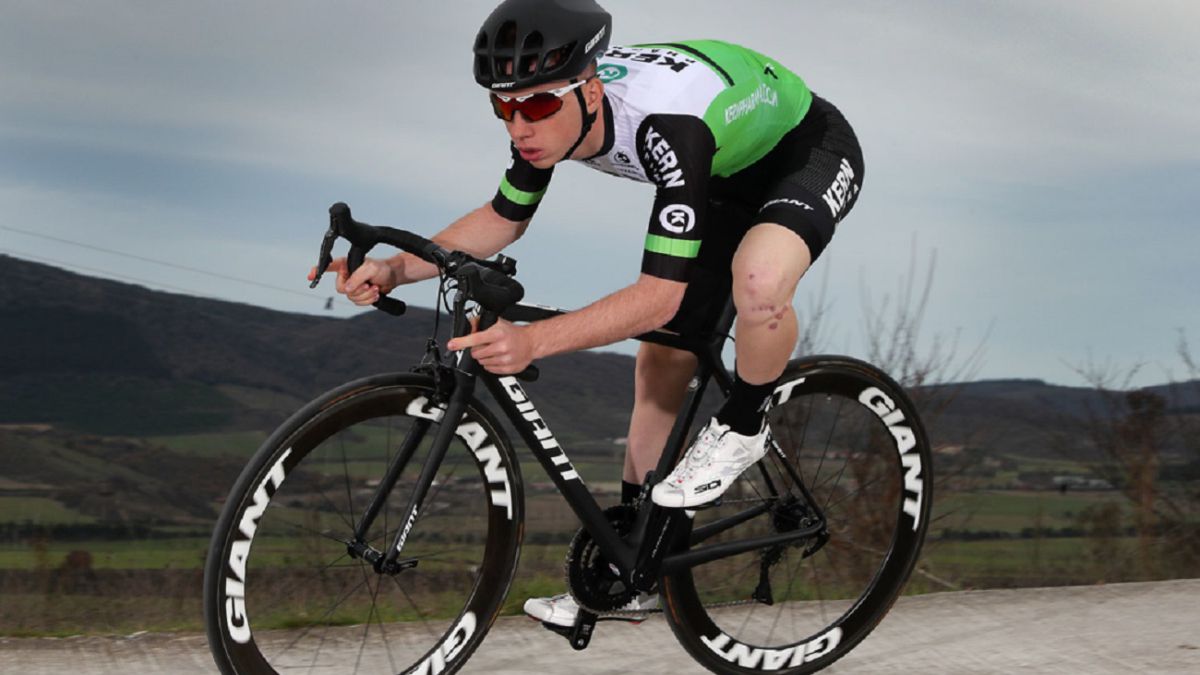 In his first years as professionals, in the atypical 2020 season, Roger Adriá (Barcelona, 22 years old) left samples of the quality he had shown as an amateur (he won the 2018 Spanish Cup) in one of the most anticipated races, the Vuelta a Burgos, which meant the return of cycling after the stoppage due to the pandemic. That ride on the way to Picón Blanco that was left without a prize, at least served for many fans to write down his name. Now his team, Kern Pharma, which continues the Lizarte philosophy in professionals, has been promoted to the Continental Professional category in which it will choose to be in the World Tour appointments and Adriá must be one of the references of the young formation. At the moment, you already know that they will contest the Volta a Catalunya, the race of their land.
You have been part of the Lizarte as an amateur, you became professionals with your professional project, the Kern Pharma, and now you have risen to the second category with training. What atmosphere do you breathe from this debut in the elite?
That we are going to face this challenge with great enthusiasm and great ambition. We want to take this leap, show our level and shine in the international squad.
Is it an advantage for a young cyclist to take these steps within the same structure?
Certainly. It is an advantage because this is my second family. We are moving up the category, having more ambitious challenges, but with the same atmosphere that I had in U-23, for example.
What balance did you make of 2020, your first year in professionals?
It was a good year to be my first season in the professional category ... but I wanted to win, like that day at Picón Blanco. But I was satisfied. Every year I progress and improve physically. I am also taking care of myself more and I am noticing that on the road, I hope it will also start to be noticed in the competition.
Were you very impressed with racing with many of the stars of the peloton? Did anyone especially catch your eye?
At first it hits you, because you see yourself in the same peloton with cyclists whom you have seen on television win the most important races in the world. The first days I paid attention to Valverde, for example. And I keep doing it, but little by little you get used to competing with them.
What should be the team line this year?
Humility and ambition. We know who we are but we don't give up anything. Being such a young squad can take some pressure off us, but not an iota of ambition. And we are already seeing in current cycling that young people are capable of anything.
Is the objective to be the protagonist in each test?
As things are with the pandemic and without knowing which races are going to be held ... I think we are going to take each race as if it were the last, as if it were the Tour de France!
For now, they will be on the Volta.
Yes, I am going to prepare it with great care and desire. It is a race that I have seen pass by home and it makes me tremendously excited.
You came to play football in the lower categories of Espanyol. Are you still doing it? 444 444
No, no ... it is not at all compatible with cycling. But it is a sport that I still like a lot. As a fan I follow him, I love watching games, I'm from Barça and I watch as many as I can.
Photos from as.com