"I have suffered from panic attacks from quarantine"
The Ukrainian Marta Kostyuk gave an interview to the Ukrainian media BTU in which she reviewed how she is handling the first days of quarantine in Melbourne.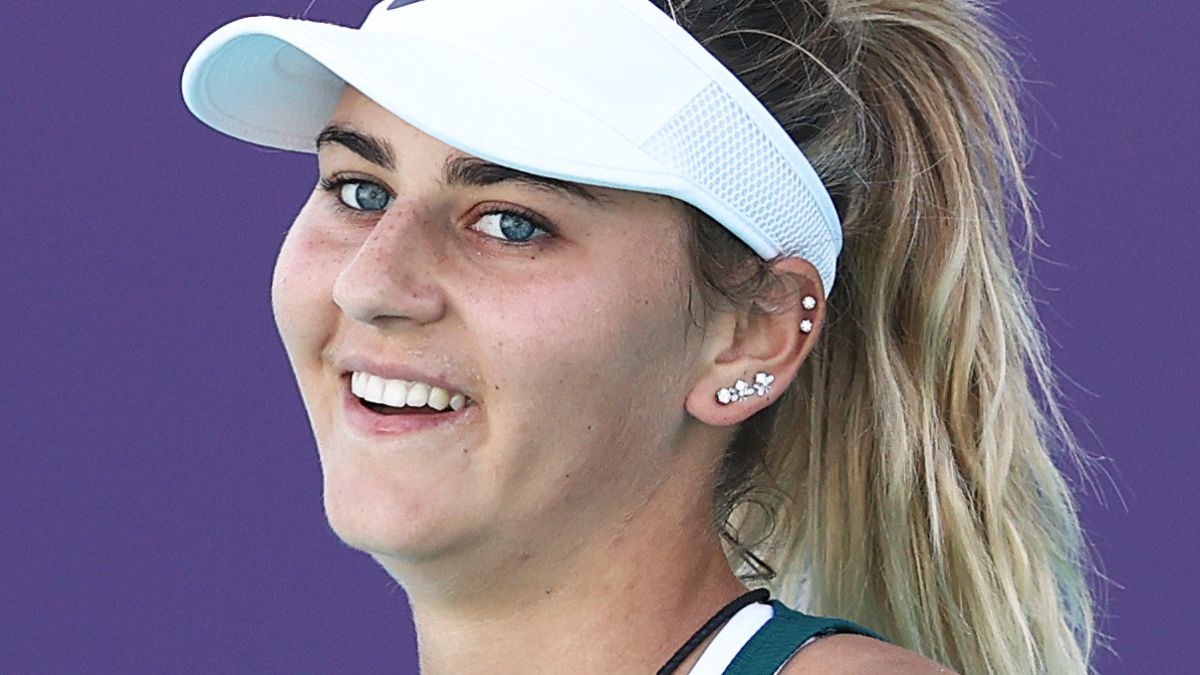 Marta Kostyuk is one of the tennis players who is undergoing the strict quarantine of Melbourne before the Australian Open, being in the group of 72 tennis players who cannot leave their rooms after detecting cases of coronavirus on the flights in which they arrived in Melbourne .
In an interview with the Ukrainian portal BTU, the young tennis player revealed that she has experienced moments of stress and anxiety due to the fact of not being able to leave the room. "During the day I have panic attacks. The situation is such that I sat in the middle of the room and began to cry because I wanted to go outside. Except for this, otherwise I am fine and I try to be busy all day with the workouts ".
Kostuyk has flown to Melbourne with his mother and his coach, whom he has barely seen despite being in joint rooms. "My mother and my coach are in the next room, but we don't have doors between the two rooms. I can't see her and on the phone I can't talk to her because the connection goes off. We write messages and, as far as I know, he is also dancing and exercising. "
The tennis player also wanted to reveal how her habits are being in these first days of quarantine, taking care of her diet, although she misses not having a treadmill to keep fit. "I try to get a good night's sleep and a little more than usual. They brought me an exercise bike into my room although I preferred a treadmill. On the bike I can hardly sweat. And I also try to avoid unhealthy foods and ask for a lot of fruit. During my free time I relax, I see what other players write and also some series ".
Photos from as.com