"I've had a pretty bad time"
The Madrilenian tells AS what he suffered to finish the ninth stage when he had to do 300 km without brakes due to a breakdown: "Thankfully we have arrived ...".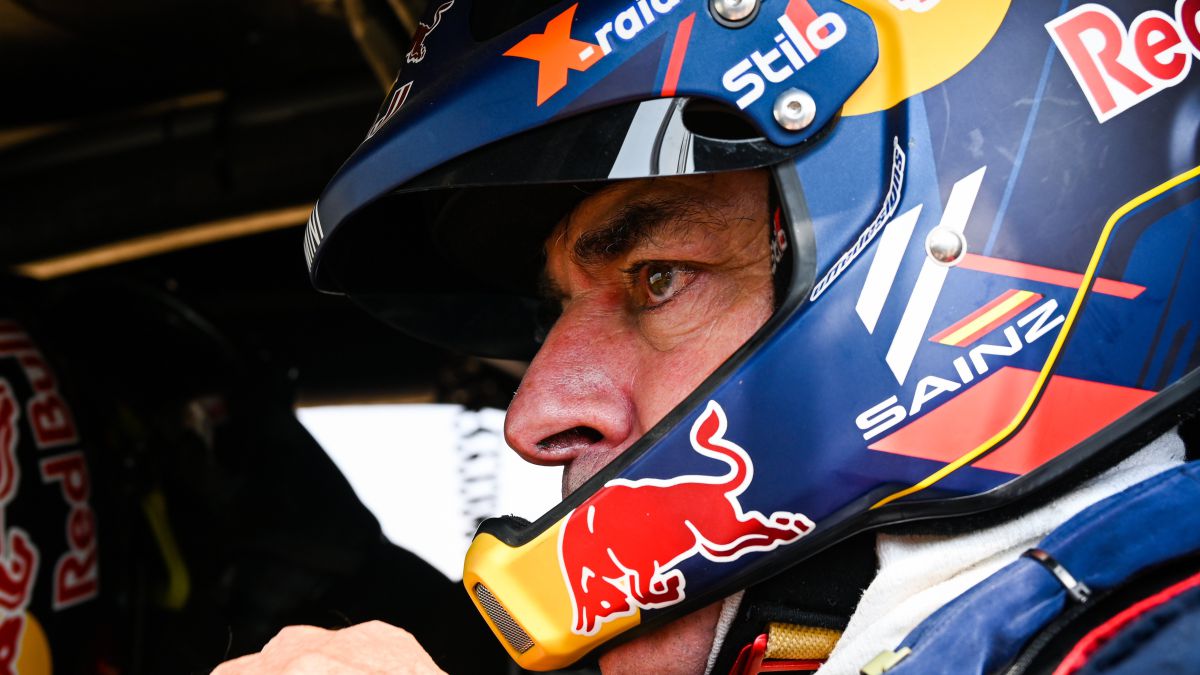 So serious was the brake failure that Sainz suffered once the 100 kilometers of the stage had passed, that it gave more importance to being able to complete the day than to the time that it made him lose that problem and that drastically moves him away , and arguably definitive except miracles, of the victory in the Dakar 2021. Because he lost all the brake fluid and had to do the rest of the special (465 km) stopping the Mini as he could when braking and overcoming a scare After another. And he had too many ...
"Yes, complicated, thank goodness we have arrived ... A brake tube loosened, we lost the fluid and we have done the special from Km 100 or there without brakes. I have had a bad time, when you don't have a pedal brake you lean on the engine, but things surprise you, "he told AS, and other media, upon arrival at the Neom bivouac about a breakdown that he and Lucas Cruz could not fix on the ground and on which the Mini's mechanics during the afternoon to be able to leave in conditions to the tenth stage.
But, how is it possible to do 300 kilometers without brakes and losing only three more minutes compared to the ones above? "With great care and going through many bad moments, many 'oops, oops, oops' as I say, because even in the limited speed zones we had to start braking by reducing the car 400 meters before, so as not to overtake us", the Madrid, who adds: "And then, sailing, leaving many times because we could not stop the car ...". That is why completing the stage was the positive thing on Tuesday.
Before that, he suffered another puncture, the umpteenth: "That falls within what can happen, especially because there were many stones, but the truth is that a brake tube becomes loose, it is not a very common fault. It's a shame, but let's see if we can finish the race, which is the important thing, let's see if Stéphane (Peterhansel) can win because he had a good stage and see what happens ". And with what spirit does Carlos face the three remaining stages of the competition: "Anyway, being 40 minutes away or one hour away, I don't care" .
Photos from as.com