Groenewegen received police protection after receiving death threats
In an interview with the Dutch magazine Helden, the Jumbo-Visma rider denounced these events after causing the serious fall of Fabio Jakobsen in the Tour of Poland.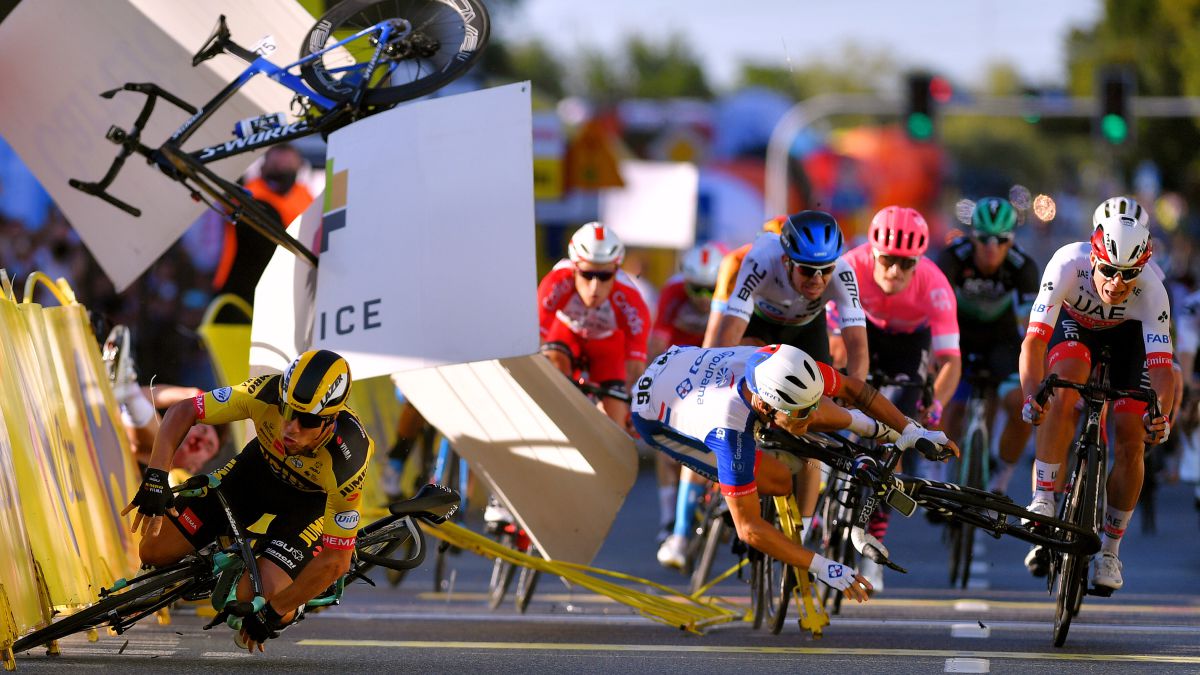 A Dylan Groenewegen is still haunted by the shadow of the serious fall of the first stage of the Tour of Poland 2020, in which he closed in the sprint Fabio Jakobsen, who crashed against the fences and was admitted to the UCI at cause of the wounds from which he continues to recover at home.
In an interview with the Dutch magazine Helden, Groenewegen, who was sentenced to nine months without running by the UCI, made the following confession about how he lived the weeks after the accident, in which he received death threats. "There were very serious and concrete threats that made us call the police a few days after the accident. The following days and weeks the police watched the door of our house. We could not leave the house spontaneously. If we wanted to do it, they had us We have to accompany a police officer so that nothing happens to us ".
The harassment towards Groenewgen was such that the threats were not only directed at the corridor, but also at his family. "We received handwritten letters and in one of them they left us a piece of rope so that we could hang our son. When you read that message and they send you the rope, you get terrified. That couldn't go on like this and the police took action when they saw those letters Of course that affects you. What happens here? How is it possible? What world do we live in? All the worst goes through your head and getting out of bed those days was quite a challenge ".
Groenewegen wants to turn the page to this sad episode and hopes to shine again in the peloton next May at the Tour of Hungary, where he wants to regain his hunger for triumphs and rid himself once and for all of the ghost that haunts him after the fall of Fabio Jakobsen.
Photos from as.com