Grimaldo, the master move of Jorge Jesús
The Spanish side played the Portuguese classic by surprise as a midfielder and overtook Benfica in the duel that Porto finally tied.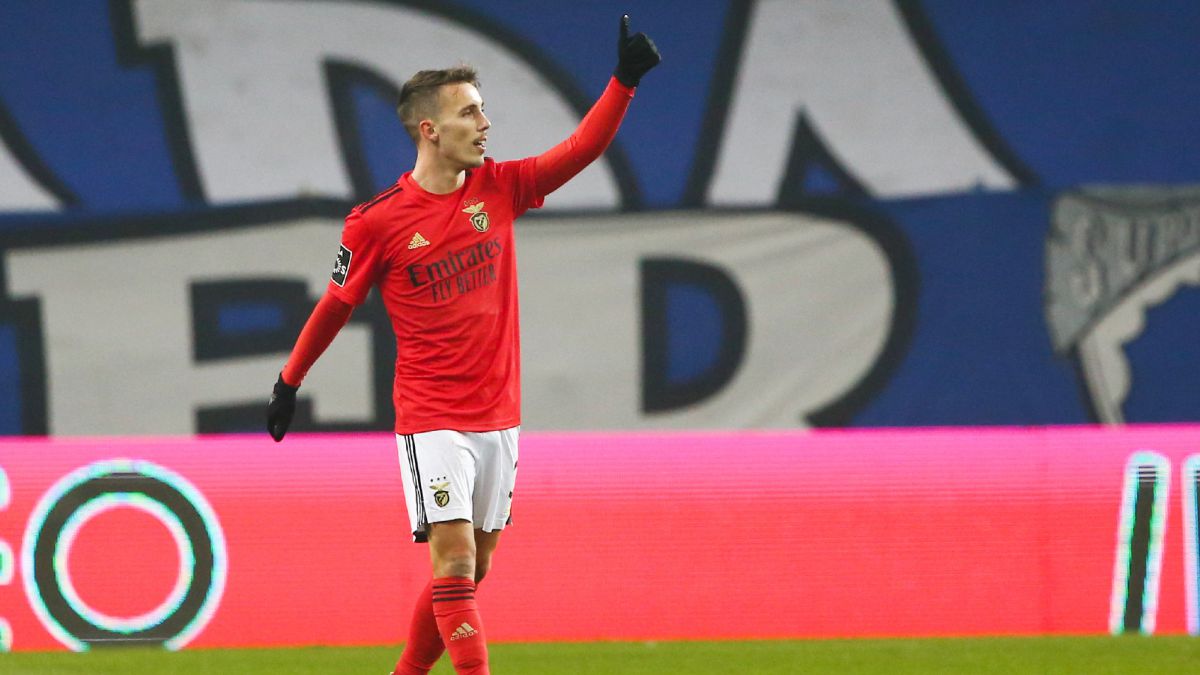 Spanish Alejandro Grimaldo became one of the great protagonists of Friday's classic between Benfica and Porto. The winger was the best of the game for the Portuguese media and was Jorge Jesús' masterful move in a game of the utmost importance. The Benfica coach secretly prepared the game and surprised everyone by dictating the starting eleven, Tavares and Grimaldo, two left-handed sides a priori, appeared in it. But once the game started, the real position of the Barcelona youth squad was observed playing more advanced, between midfielder and winger.
Jorge Jesús wanted to cover that left band and promote better ball handling for his team. At 17 minutes the decision of the coach was rewarded. Seferovic combined with Grimaldo and the Spaniard appeared in the area to beat Marchesín in Benfica's first shot on goal throughout the game. Jorge Jesús changed criticism for praise in 17 minutes thanks to Grimaldo. Then Porto would tie, but the Spanish was the best on the field. He gave three key passes that ended on the occasion of his team with an 84% accuracy in the pass. In addition, he won two of the three games he had and recovered six balls. He played in a new profile for the first time this season in perhaps the most important game of it. Super Cup on the sidelines. In it Benfica had lost to Porto and Jorge Jesús looked for alternatives and, secretly, the Grimaldo variant was invented. The Spaniard returns to cruising speed at Benfica. This season he has had to overcome a couple of injuries. Along with Pedro Porro, Angeliño and Pol Lirola, he is another of the Spanish full-backs who is shining abroad.
Photos from as.com