The ex-driver and head of the MotoGP team, admitted since last December 27 due to COVID-19, has suffered an aggravation by experiencing a "high fever".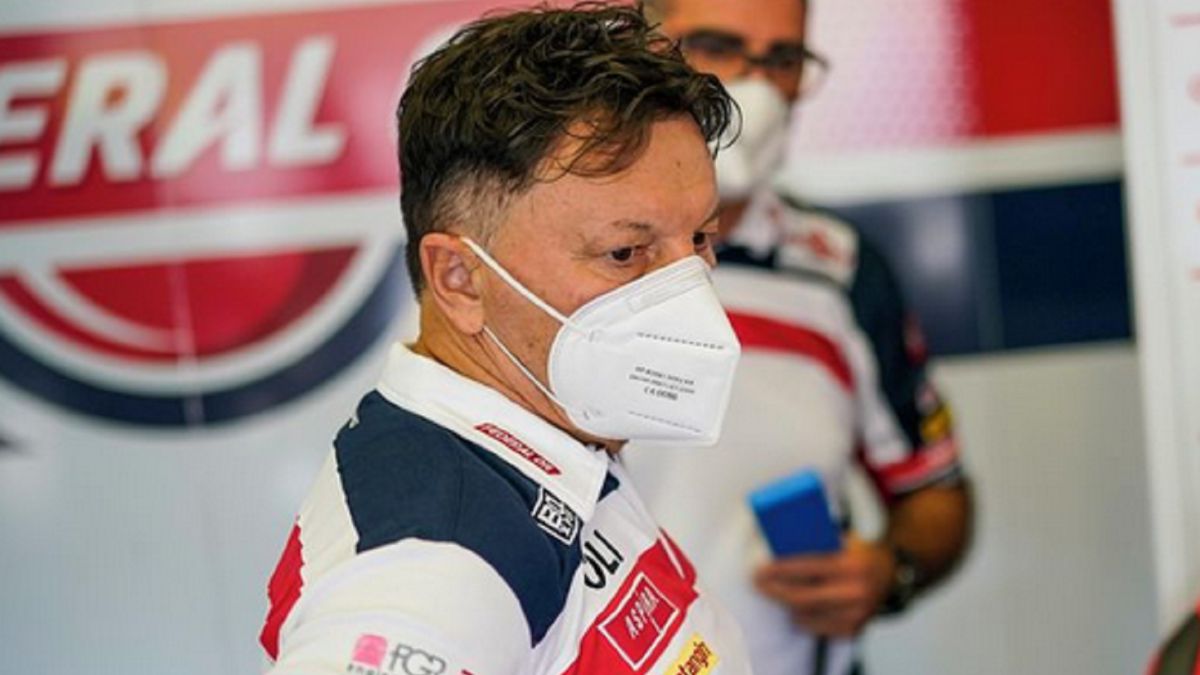 The former driver and owner of Gresini Racing MotoGP, Fausto Gresini, admitted since last December 27 at the Maggiore hospital in Bologna (Italy) for complications after testing positive for coronavirus, has suffered a worsening of his health by experiencing a "high fever "During this morning, his son Lorenzo confirmed.
"Yesterday my father had an aggravation with a high fever. I would not like to dwell on explanations on social networks, I write mainly to inform close and distant friends who follow us, but above all to raise awareness. It is said that it affects people who have other illnesses or the elderly, but I know my father and I guarantee you that before this virus he was always a 59-year-old man in full health, "said his son Lorenzo Gresini on his social networks.
In the last medical part, the hospital reported that Gresini showed "stable general clinical conditions", linked "to the persistence of respiratory failure that unites him to the support of a respirator" .
Gresini, 59, was admitted to the hospital on December 27 after testing positive for coronavirus. The team in which the Spaniard Aleix Espargaró is a member reported that after his admission to the Intensive Care Unit (ICU), "very low blood oxygen saturation levels" were detected, and that for this reason he was "induced into a coma pharmacological and received endotracheal intubation to help oxygenation of the organs ".
Gresini was twice 125cc world champion in 1985 and 1987, with 21 victories in 132 grands prix, and after that he embarked on the World Championship as team leader. Now, he is the sporting director of the Aprilia Racing Team Gresini MotoGP team, as well as owning the Federal Oil Gresini Moto2 and Gresini Racing Moto3 teams.

Photos from as.com