Good news: Rudy has no major injury
The Mallorcan suffers a concussion after the terrible blow that made him retire against the Red Star. It is not ruled out for the visit to Maccabi.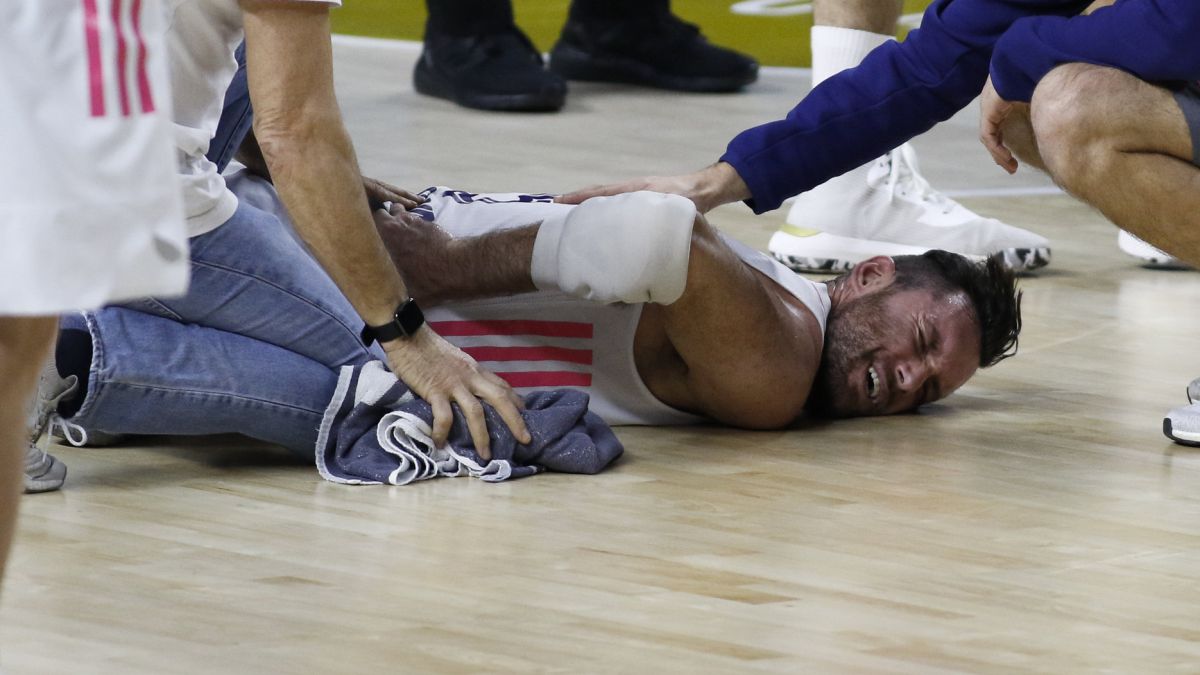 Real Madrid lost to Estrella Roja, on their court, a backward duel in the Euroleague in which a priori it was very favorite but in which it was always in tow of the Serbian team and could not complete the comeback to the heroic in the last minutes . Jaycee Carroll missed a shot that could have forced extra time and Laso's team conceded an unexpected loss.
But the day could have been much worse, beyond the defeat, because Rudy Fernández retired injured and with gestures of pain after a tremendous blow to the back, a very delicate area for him. The Mallorcan collided with Branko Lazic when trying to capture a divided ball on the perimeter and fell badly to the floor a minute after the end of the duel and with 71-76 on the scoreboard for the Serbs. The action was deemed unsportsmanlike.
Nothing more to fall to the ground, it was seen that the forward could not continue in the crash. Rudy did not get up and, between gestures of pain, touched the lower part of his back, his lumbar. He left the track and was treated for a few minutes on the bench. Finally, he went to the changing rooms with the help of a member of the Madrid staff. The affected area was worrying. Rudy has been dealing with back problems for years, having had back surgery several times throughout his career.
Pablo Laso warned that the pertinent tests were pending and these have yielded good news: there is no worrisome problem, simply a strong contusion in the sacrum. His evolution in the next few hours will mark his availability for Thursday's game, a complicated visit to Maccabi. But, in any case, the forward has avoided serious problems, excellent news for him and for Real Madrid.
Photos from as.com