Girona worsens its numbers from last year, but looks to the playoff
The rojiblanco team finished the first round with 30 points, one less than the previous year. The objective is to finish the League in the top six.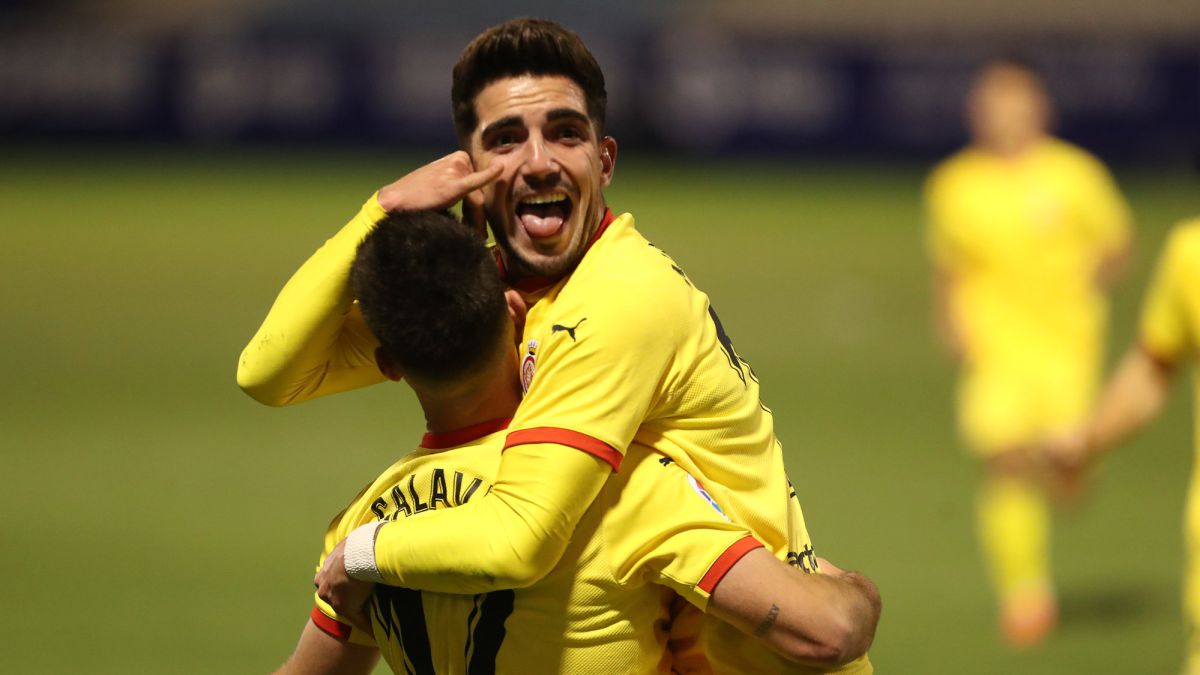 Girona finished the first round with 30 points after sealing eight wins, six draws and seven losses. The balance that is made in the rojiblanco dressing room is positive because despite the scarce preseason and the accumulation of injuries of important players during this first stretch, they are eighth and they see the playoff only four points away (it could be six if Rayo and Leganés they win their pending matches). It is true that the current numbers are slightly worse than last season because at that time, after 21 league games, 31 points were added, but the feelings are positive.
And more so considering that for this second leg of the season, which will start on the 23rd against Espanyol, vital players such as Juanpe and Stuani should already be recovered. The two have missed most of the first round games (the central defender has only played one due to injuries) and with them, Girona is a more fearsome and reliable team. But there is more and that is, the objective of reaching the playoff positions remains intact. Last season, despite adding one more point than now, the Girona team also failed to be among the top six after finishing the first round. It was in the second leg of the season when the team burned and finished with 63 points that earned them to finish fifth. He played in the playoffs and was on the verge of promotion to First Division because in the final Elche, who was sixth, beat him in the second leg in Montilivi.
Girona has many illusions in the second round (this season they could not be above sixth place) and Francisco has already hinted that his team is capable of recovering lost ground. The start of the second round will be difficult because they face Espanyol, Mallorca and Leganés, blocks that are ahead of them in the table, and will serve to begin to elucidate the future of the team this season. Of course, before, this Saturday, the rojiblanco team will face the Cup duel against Cádiz. A win would undoubtedly give him even more morale and confidence.
Photos from as.com