Girona's homegrown players knock down the door of the first team
In the four games in 2021 (two in the Cup and two in the League), at least one grassroots player has always participated. Arnau Martínez, 17, the latest discovery.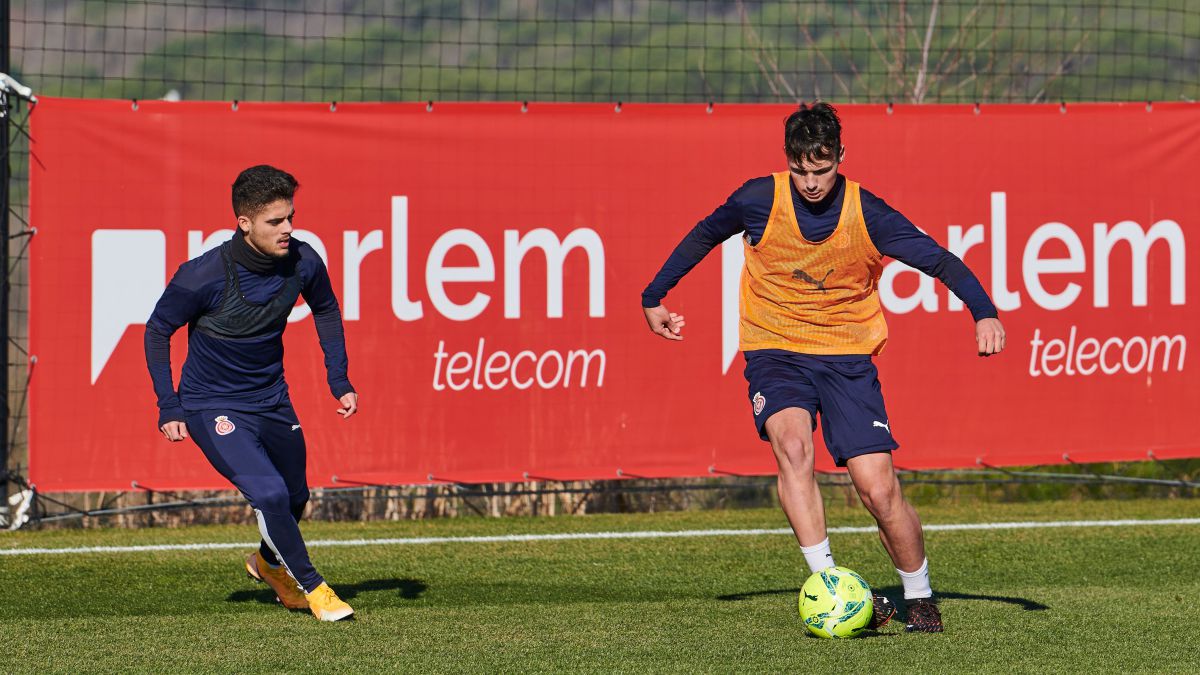 Girona can rest assured: its future is assured. When the economy does not allow large expenditures, obtaining performance from the quarry is vital and the rojiblanco youth soccer is paying off. Without going any further, Francisco has used this course with nine players who are active between the youth team and the youth team and it is a record since the return to professional football in 2008. The coach has not shaken his pulse when it comes to pulling the quarry to replace injured or penalized first-team players and young people are responding.
Ibrahima Kebe was the first to knock down the door of the first team this season and, despite having a subsidiary file, is a regular in Francisco's block training. And now footballers like Ramón Terrats and Pau Víctor are closely following him. It is not strange to see the three in second calls and have minutes in the last days. But there is more and that is that Pachón, Turmo, Monjonell, Jandro Sánchez, Gonpi and Arnau have also donned the Girona first team jersey this season. Francisco has given them confidence and they have given it back. In particular, and this was confirmed in the last Copa del Rey tie against Cádiz, Arnau Martínez. He is only 17 years old, he is of Youth age (he competes in the Honor Division), and despite being central and right-handed, he is performing at an excellent level on the left side. Francisco, who already bet on him against Gimnástica Segoviana, gave him ownership last Saturday against Cádiz and his match was to frame.
Formed in Barcelona and with a past, too, in L'Hospitalet, Arnau is proving to be a very valid alternative to Franquesa and Antonio Luna. He has a contract until 2022 and from the sports management they want to go slowly because he is still a Youth, but it would not be strange if in the coming months he was offered an improvement in his contract with a view to being, in a maximum of two years, a player with a first team record to all effects. The Girona quarry works, with the subsidiary in Third and Youth A in the Honor Division, and is already nurturing the first team. So much so, that in the four games counted in 2021 (two in the Cup and two in the League), at least one grassroots player has always participated.
Photos from as.com