Gallego recovers most of those affected by the coronavirus
Manu García, Pedro Díaz, Nacho Méndez, Guille Rosas and Pelayo Suárez returned to work with the rest of the staff at the Mareo facilities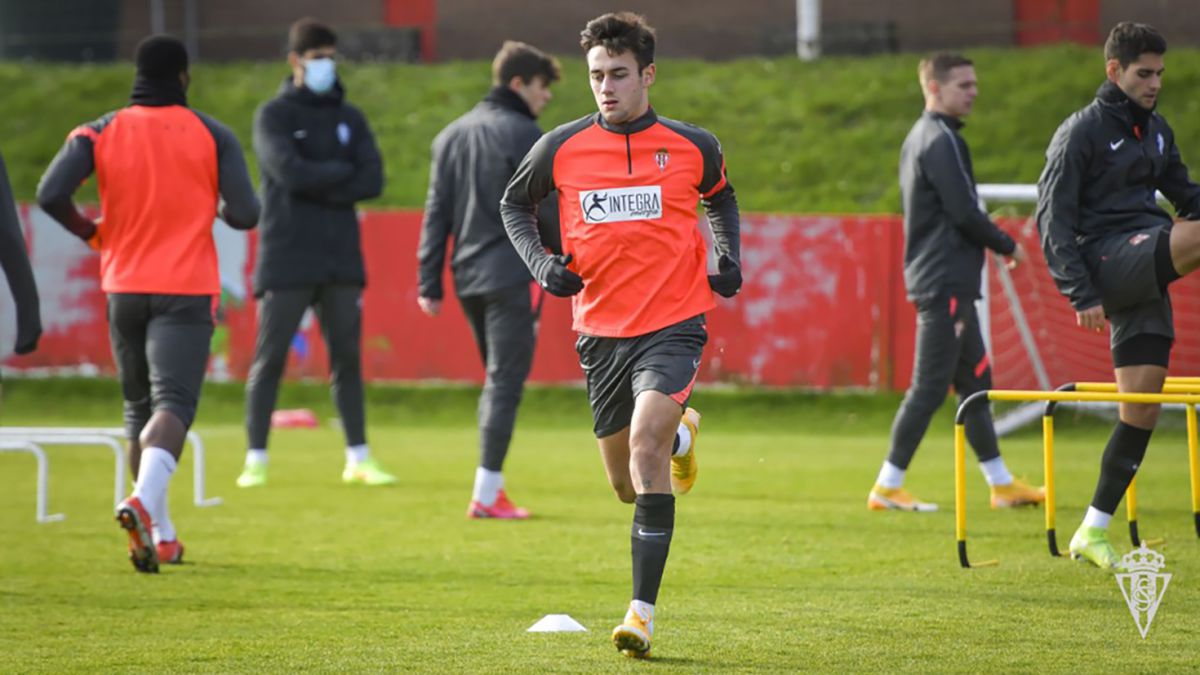 Sporting is recovering normalcy little by little, so much so that David Gallego has seen the majority of players affected by the coronavirus incorporated into the work of the squad today and who have been casualties in the first weeks of the year. Manu García, Pedro Díaz, Nacho Méndez, Guille Rosas and Pelayo Suárez have already worked with the rest of the group.
These five players, to which we must add the goalkeeper of the subsidiary Joel Jiménez, began to exercise in Mareo yesterday afternoon under the orders of the physical trainer, Eduardo Domínguez. Manu, Pedro, Nacho, Guille and Pelayo passed two PCR tests with negative results before returning to activity in Mareo.
Mariño, Gragera and Gaspar - the only one who made it public that he had been infected - are the three who have yet to join the training sessions, but they are only awaiting the results of the latest tests. Pablo Pérez was the first to be discharged, last week, and was already in last Monday's call-up, in the league match played against Fuenlabrada.
Despite the loss of Álvaro Vázquez, on loan to Sabadell until the end of the season, David Gallego will have fewer casualties at his disposal for the Copa del Rey match next Sunday than last week. This good news for the coach was joined this week by the fans' return to El Molinón-Quini.
Sporting will invite 300 of its longest-serving subscribers to the cup match against Betis. Those chosen will leave the requests made through the web or by phone, whose deadline expires at 3:00 p.m. today.
Photos from as.com