Fuenlabrada joins the bid for Eugeni Valderrama
The club has set its eyes on the Huesca player to reinforce the engine room, its objective in the winter market. They also value other options.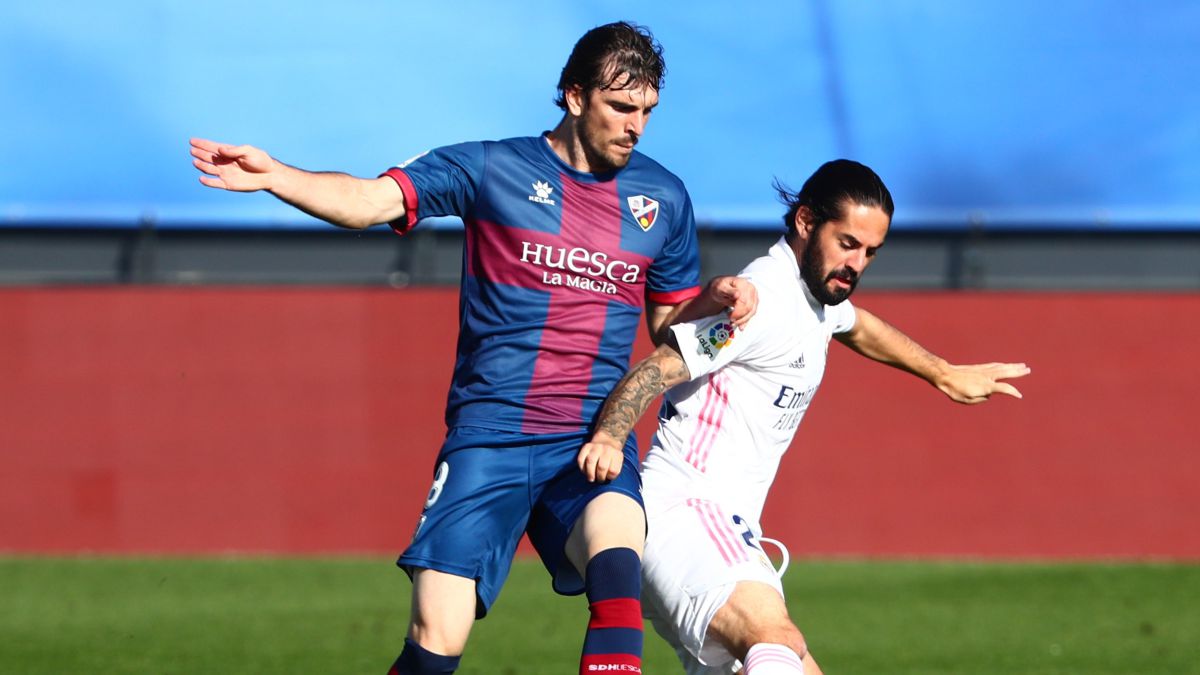 Eugeni Valderrama (Tarragona, 1994) is the first candidate to reinforce the center of the field of the Sandoval team. Fuenlabrada would have noticed the Huesca player and is already working on his incorporation, surely as a loan until the end of the season. Complicated operation since several Second Division teams would have noticed the Catalan.
Signing one more cash in the center of the field was drawn, along with the signing of a forward, as one of the main objectives in this winter market for the azulones. The injuries and the already announced but not made exit of Aguado push them to it. However, those of Torres will not rush because of the tightness, in terms of economy and names, of this window.
Eugeni is the main candidate, although not the only one. The midfielder, who stood out at Albacete and played a relevant role in the promotion of Huesca last season, does not count for Pacheta and both Huesca and the player are looking for an exit to add minutes. A very sweet 'market opportunity' for the entire LaLiga SmartBank. At the moment, only the name of Sabadell has transcended, but several teams are testing his signing.
Photos from as.com