From Tomás, the desire for the 12 + 1 goal
His frustration for scoring, and that he is second top scorer, who has only gone 186 minutes without scoring and gave an assist, defines Espanyol's striker.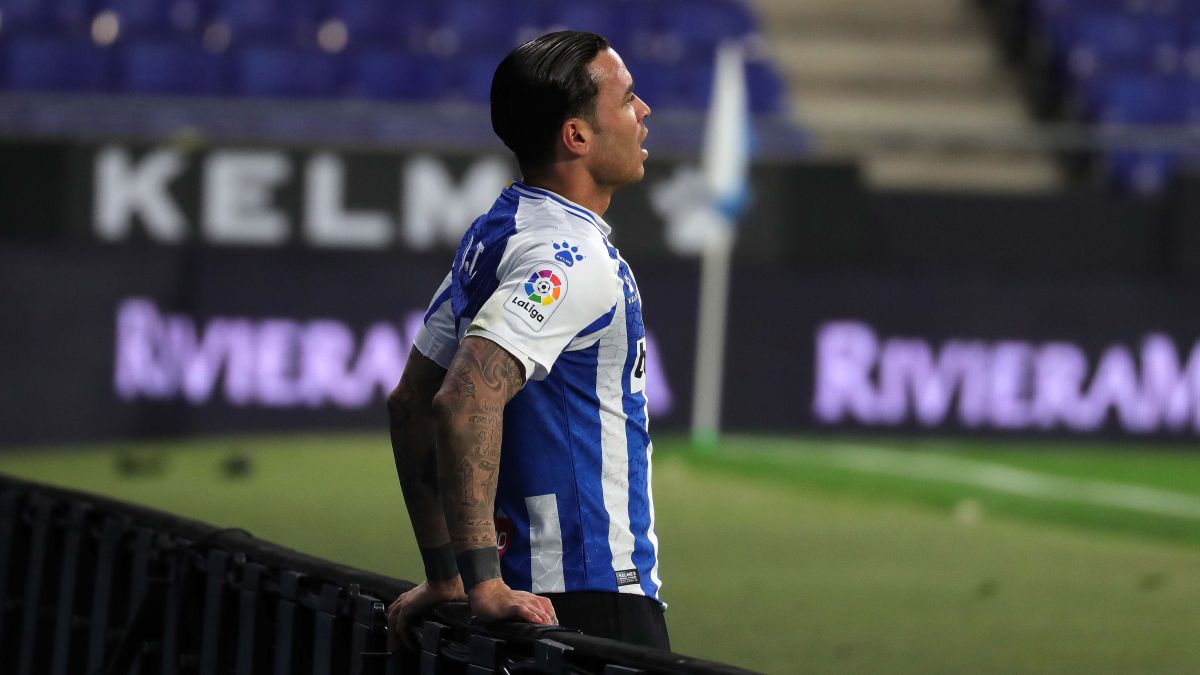 Smile in the celebration of the two goals of Espanyol. But then anxious. Obfuscated. Even frustrated. Making sporadic fuss to his colleagues. Kicking a billboard as he watched time wasting away and saw that he had just missed a scoring chance. And furious after the final whistle, cursing his luck in refuge behind a goal, when the rest of the team was already celebrating the triumph that gave the parakeet the winter championship. This was the last game of Raúl de Tomás, on Sunday against Castellón. The goal between the eyebrows.
Nobody would say, considering the attitude of the forward, that he is the 'top scorer' of the Second Division, with 12 goals, now matched with Uros Djurdjevic after the Serbian's two goals on Monday with Sporting. Not much less would one think that from a career of his down the left wing and from his boots the sentencing goal against Castellón was born, which Javi Puado finished off. Nor that a minute before the match he had received on the pitch the trophy that recognized him as the Best Player of December in LaLiga Smartbank.
With a singular, controversial character, which many compare across the distance to Cristiano Ronaldo, De Tomás does not want to forgive a single match without scoring. And it takes only 186 minutes without seeing the door. For most, only a couple of matches. For him, surely, it will be as if he had not been 'wet' for 186 days.
After his goal of 53.5 meters against Almería to close 2020, and then one December with four goals in as many games, the Madrid native came from missing a single shot on goal in Las Palmas and wanted to make up for it last Sunday, in which he fired twice between the three suits - the first, a failure in those actions that he does not usually forgive -, once out and another two blocked.
It was, in short, the second LaLiga game in which he scored the most (five), only behind the visit to Cartagena (seven), in which he did score. He is resisted, even slightly, by the 12 + 1 goal. And Raúl de Tomás can't stand it. He is insatiable.
Photos from as.com