Flick has already spoken with Upamecano about a possible future at Bayern
The French has as of July a release clause of 45 million. He could be the replacement for Alaba, Real Madrid's target.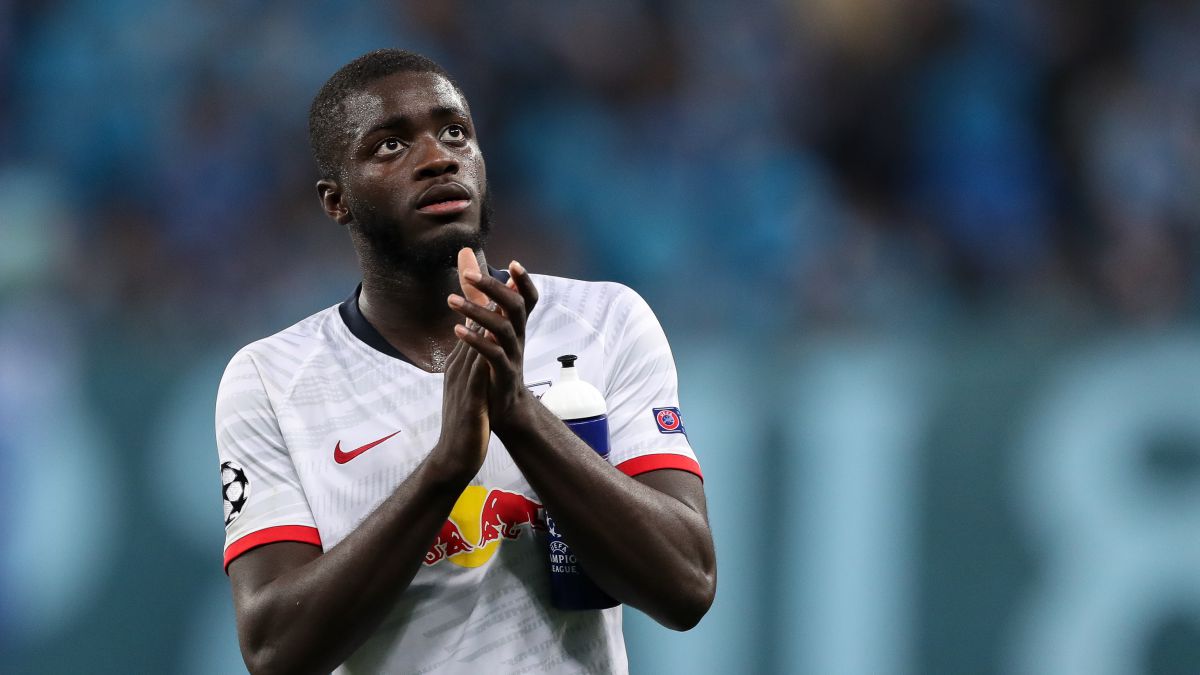 Bayern Munich coach Hansi Flick has spoken with French central Dayot Upamecano about a possible future at the Bavarian club, according to information from "Kicker" magazine. Upamecano plays for Leipzig, a club with which he has a contract until 2023 but has a termination clause as of July that estimates between 40 and 45 million euros.
The 22-year-old is currently in the crosshairs of several European clubs and could play a key role in the renewal of Bayern's defense. Upamecano is not the only piece in that renovation in which other names are also being considered. The imminent departure of David Alaba, who is linked to Real Madrid, may lead to Lucas Hernández, who for the moment alternates in the left-back position with Alphonso Davies, to play in the center of defense.
Flick has said he is confident that "Lucki", as he is called at Bayern, can fill the void that Alaba will leave. But if Lucas Hernández happens to play center-back, the position for which he was initially signed, then Bayern will look for a replacement for Davies on the left side. The names under discussion are those of Lucas Netz, a 17-year-old player who currently plays for Hertha Berlin, and Omar Richards, who is 22 years old and plays in the second English league.
The possible signing of Upamecano could affect the possible renewal of Jerome Boateng, whose contract expires at the end of this season. The 32-year-old Boateng was already on the starting platform at the beginning of the previous season but has ended up constantly starting. One of the costume leaders, Thomas Müller, spoke out publicly in favor of its renovation.
Photos from as.com