First 'official' visit to Spain
The electric championship adds six appointments to its debut in Saudi Arabia as the FIA World Championship and will race for the first time at the Cheste circuit.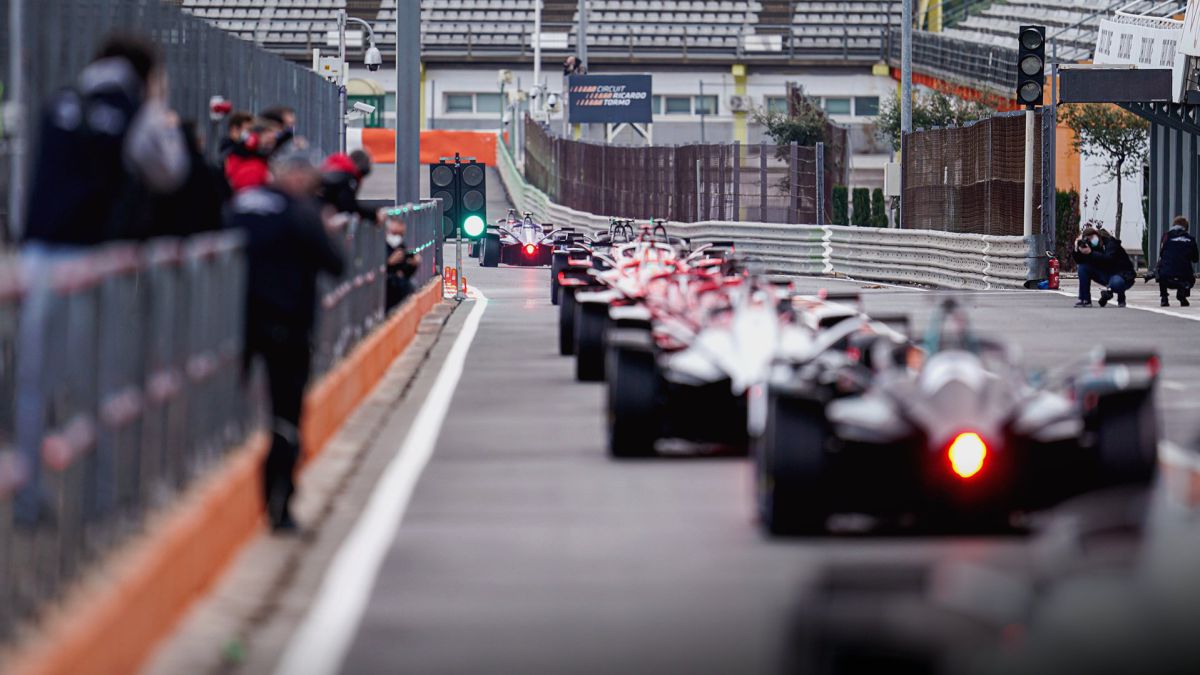 Perhaps this is the most important season in its history, the one that will debut its FIA World Championship category, and until now it was surrounded by uncertainty. A month after its start, the seventh Formula E campaign had only confirmed the first double of races (night) in Diriyah, Saudi Arabia, but fortunately they have already been able to remedy it by announcing a new batch of races. Six more, to bring the number up to eight, for now, and with a special visit to Spain included.
After the first two Arab events on February 26 and 27 and leaving its sister event, Extreme E, its corresponding share of prominence (it also begins in Arabia on April 3 and 4), the Electric World Cup will resume action in Rome on the day 10 and will race in Valencia on the 24th. This fourth will be the first official visit of Formula E to a circuit in Cheste that is already very familiar to him because it has held its last three preseason. In addition, it will be special because it is the first on a permanent circuit and will use a new route.
Already in May, he will return to the mythical streets of Monaco (the 8th) and will leave Europe to compete in Marrakech (22). And in June he will cross the pond to fulfill his commitment in Chile, a place that was going to start the season with a double and which now takes place on the 5th and 6th. What will happen from then on? It will depend on what the pandemic allows. Sanya and Seoul are not ruled out, something that is done with Paris (postponed to next season), and we will see what happens with the European races (Berlin, London) and the American races (Mexico and New York) .
"We are committed to offering a global calendar that suits our first season as a World Championship. We work closely with all our partners to adapt to external circumstances," says Jamie Reigle, CEO of Formula E, and Alberto Longo, Co-Founder and Championship Director, adds: "This upcoming racing set demonstrates Formula E's agility to react to any situation and still create an engaging and demanding schedule."
Photos from as.com