Filomena is still in command in the routines of Leganés
The team announced that it would return to training in the afternoon, but the inability of the squad to reach Leganés has made it opt for the telematic session.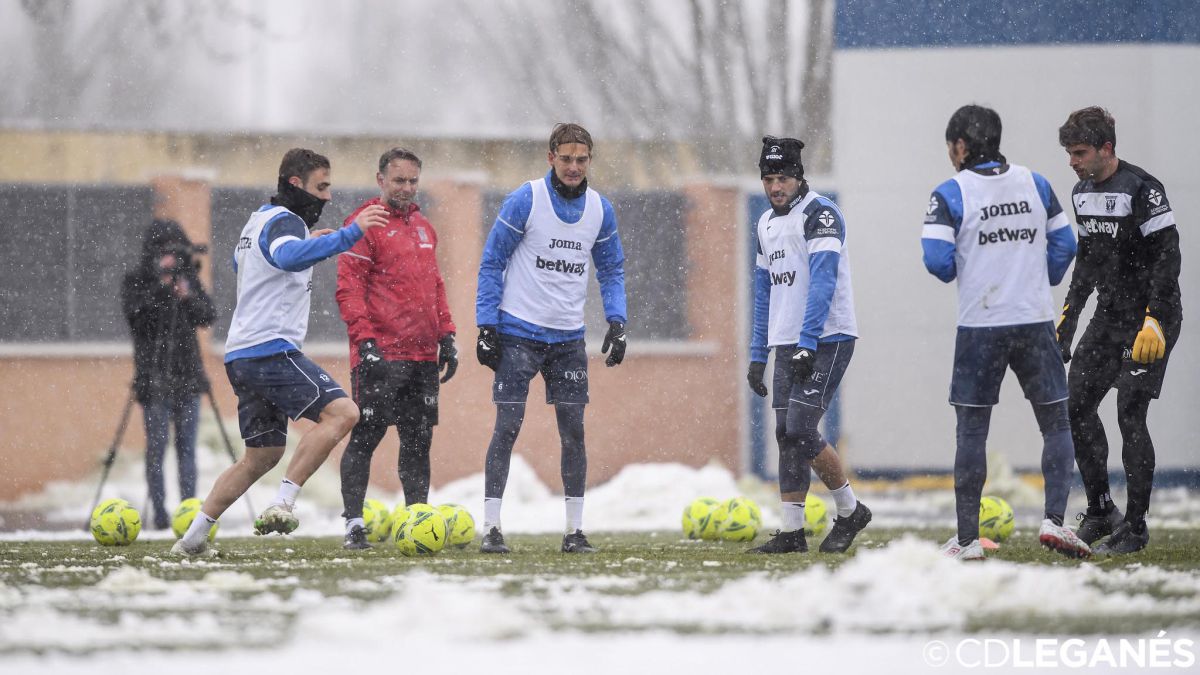 Filomena continues to command Leganés routines. The cucumber team, which had announced this morning that it would return to training in the afternoon, has given up its initial intention. José Luis Martí's staff, who have not exercised together since last Friday, have chosen to carry out a telematic session that took place this morning.
The impossibility of reaching Leganés due to the complexity of the road situation throughout the Community of Madrid has led to a decision being finally made, which remains to be seen if it will not last longer. The entire region is not expected to regain some normality until the end of the week.
It should be remembered that the vast majority of Leganés players and coaching staff do not live in the city and even those who do will have serious difficulties accessing the Butarque Sports Facility, their training center. Most of its streets remain, no longer covered with snow, but with a thick layer of ice.
The General Directorate of Traffic (DGT) recalls that to circulate on all roads in the Community of Madrid it is necessary to use chains. Leganés footballers who would like to arrive in their vehicles to the Butarque ID should do so with them on. The public transport formula would be ruled out.
The Metro or train, complex option
The Metro station closest to the site (Leganés Central) is 1.9 kilometers away on foot. An odyssey with the frozen streets and more than one steep incline along the way. Something similar happens with the Cercanías. The train service on its C-5 line is suspended from the Villaverde Alto station, two stops before Leganés Central, and, for now, it does not provide service like the intercity and municipal buses.
Reconditioning work
The pepineros have not exercised in a group for two days. Last Friday they did it with difficulties, as José Luis Martí, Leganés coach recognized. On Saturday, the snowfall forced the session to be postponed and, hours after this news, it was learned that the game was postponed sine die yesterday against Almería in Butarque.
In any case, Leganés and the company that takes care of the maintenance of the lawn of its facilities, Royalverd, have redoubled efforts to be able to clean the fields and that the snowfalls affect the green as little as possible, although the virulence of the storm makes it almost impossible for there are no difficulties. In addition, the club has announced that due to the snow, the Butarque Municipal Stadium store and its offices will remain closed.
Photos from as.com