Extreme situation in Marseille
The ultras of the Marseille team have tried to enter the club's training center, causing various fires and even burning trees.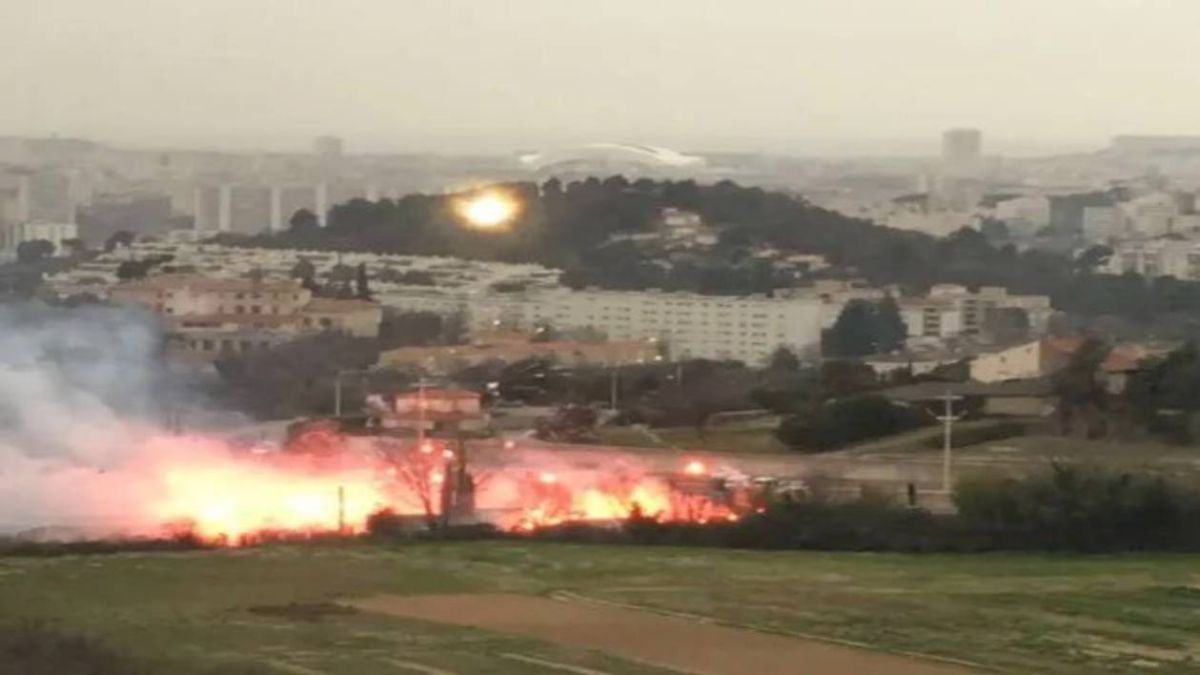 The sporting and institutional situation that Olympique de Marseille is currently experiencing has prompted some altercations today at the training center that have caused several fires in the surroundings of La Commanderie. A group of ultras have tried to enter by force with flares in protest against the directive and against Eyraud, which they are asking to resign as soon as possible.
The incidents have been going on for several minutes, setting off several tree fires that have generated a spectacular smoke at the gate of La Commanderie. The objective of the ultras is that the president of Olympique de Marseille, Jacques-Henri Eyraud, resigns after the bad results of the team.
Tonight, Olympique de Marseille faces Rennes in a life or death match for André Villas-Boas' men. If the Marseille team does not achieve victory, they will practically say goodbye to their options to play in European competition next season. The good thing for the players is that the game will be played behind closed doors and they will not feel the ultras on the field.

Photos from as.com