Everton assaults the Champions zone
Carlo Ancelotti's men regain sensations with their victory against Wolverhampton, in a game in which their rivals enjoyed more chances, but James was again decisive.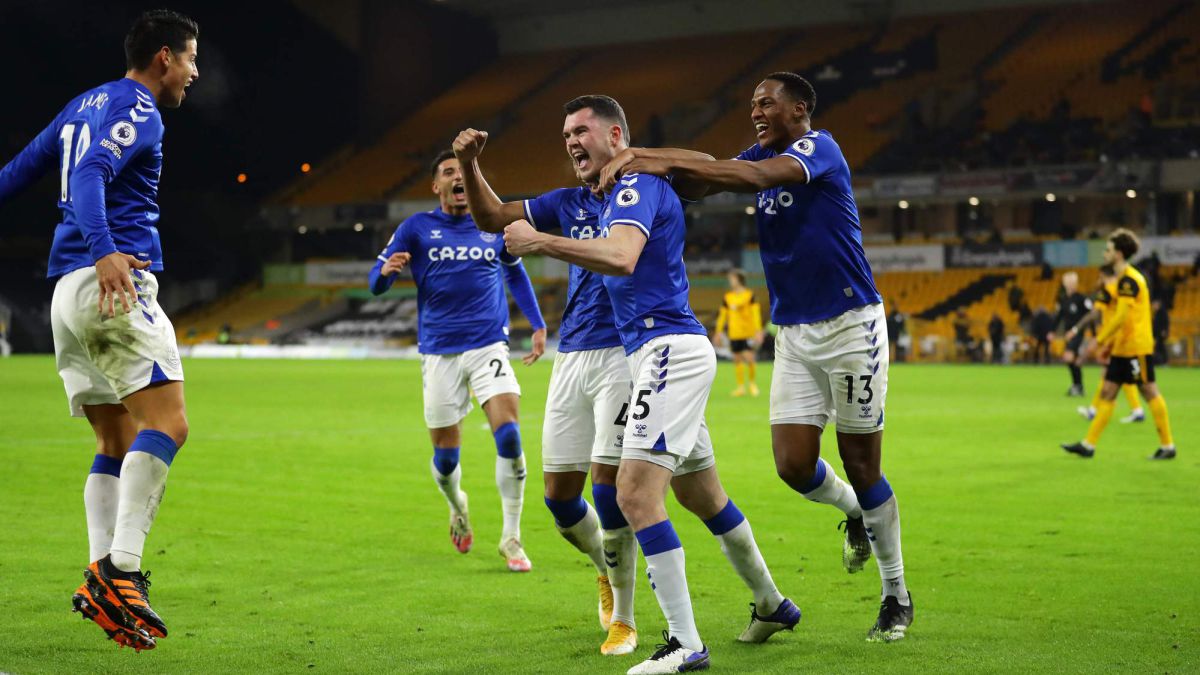 He arrived without strikers and with an intermittent streak, but Everton once again demonstrated that James, always James, is a differential factor in this team. He may not score, or today's assists may not count to him directly, but he is the player who has the keys to the club. Practically all the possibilities of the team to do something different from what was achieved in previous years, go through the left-handed coffee grower. Today, in front of a Wolves in crisis, they achieved three vital points that raise them to fourth position.
Despite the fact that Wolves came with the desire to end a streak of four games without a win in the Premier, and that Everton appeared without a clear reference in the attack point, it was the toffee who took the lead on the scoreboard. The triangulation between James, who sent a beautiful deep pass, Digne, who left the ball behind as soon as he received the Colombian's gift, and Iwobi, who defined with fantastic calm and precision, was to frame. However, the deficiencies of Everton, which is not the same at the beginning of the season, led to the equalization of Rúben Neves, who took advantage of a cross at the far post by Nouri to return the equalizer to the scoreboard just 8 minutes later. The Portuguese, who is barely 23 years old, no matter how many years he has been playing in the elite, was the best of his team, and, paid to the goals when he sees the door, he was about to send a beautiful volley to Pickford's squad. But another former Barcelona player, in this case André Gomes, was in charge of putting a fantastic cross after a past corner from James so that Keane headed the second to the back of the net.
Photos from as.com