Espanyol asks if he can play with the public against Osasuna
The club transferred to the Generalitat that it would guarantee safety in its home debut in the Cup, with a capacity much less than 30%, although it will comply with the answer first.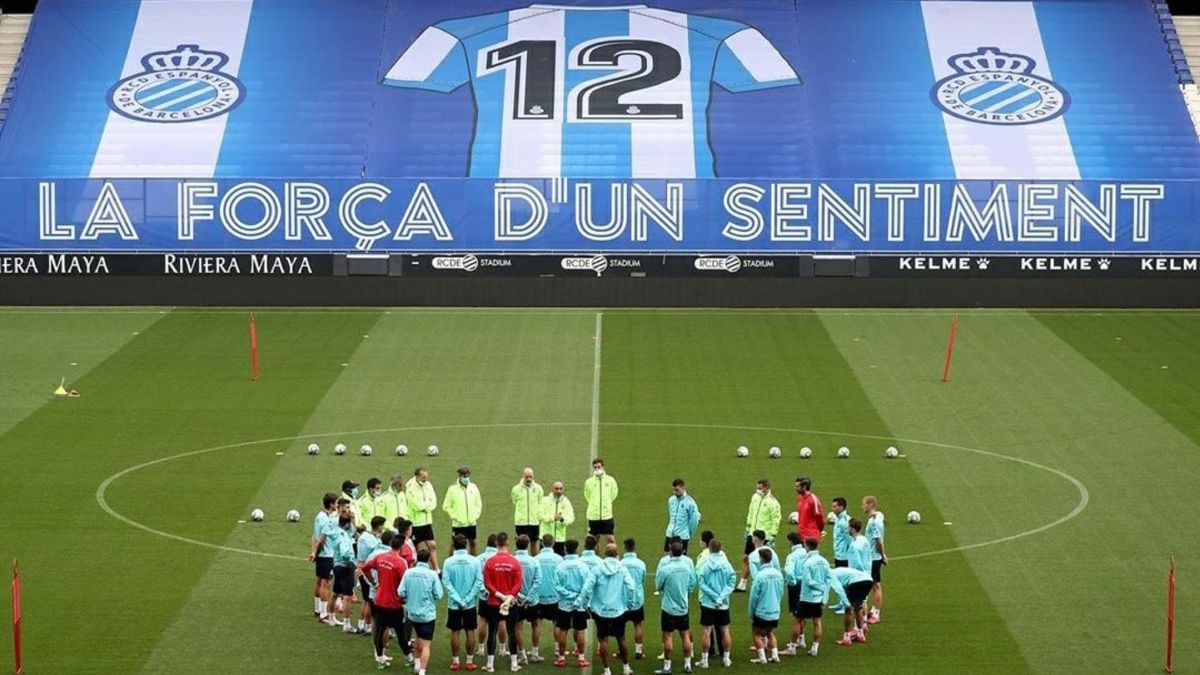 This is not an outburst in one of the hardest moments of the third wave of COVID-19, but rather a very thoughtful decision that has been adopted "for consistency in the message that has always been transferred to the partners" with him in the first place, they explain from the club to AS. Espanyol has asked the Generalitat de Catalunya about the possibility of the public attending the RCDE Stadium this Sunday, in the match against Osasuna corresponding to the round of 32 of the Copa del Rey.
The consultation is being made now because it is the first match of this competition that Espanyol has played at home since the pandemic began. An update of the protocol that the entity designed before LaLiga resumed has also been transferred, and which served as inspiration for the elaboration of the employer's own action model. The capacity that Espanyol would request is well below the 30 percent that Dani Jarque was able to access the Ciudad Deportiva in October, on the occasion of both Espanyol B and Femenino A matches.
The club considers that, if their proposal is accepted, security would be fully guaranteed at all times: access and exit, distribution on the field, hygiene ... But, in any case, they will not turn the consultation into a battle or a campaign Instead, they will abide by the response of the Generalitat, which is most likely negative, since Espanyol is not insensitive to the delicate stretch of the pandemic or to the restrictions - such as municipal confinement - that are being derived from it in Catalonia.
Photos from as.com