The candidates agree with the Manager a new date to vote for the new president after the postponement of this noon. There will be a vote by mail if the Generalitat approves it.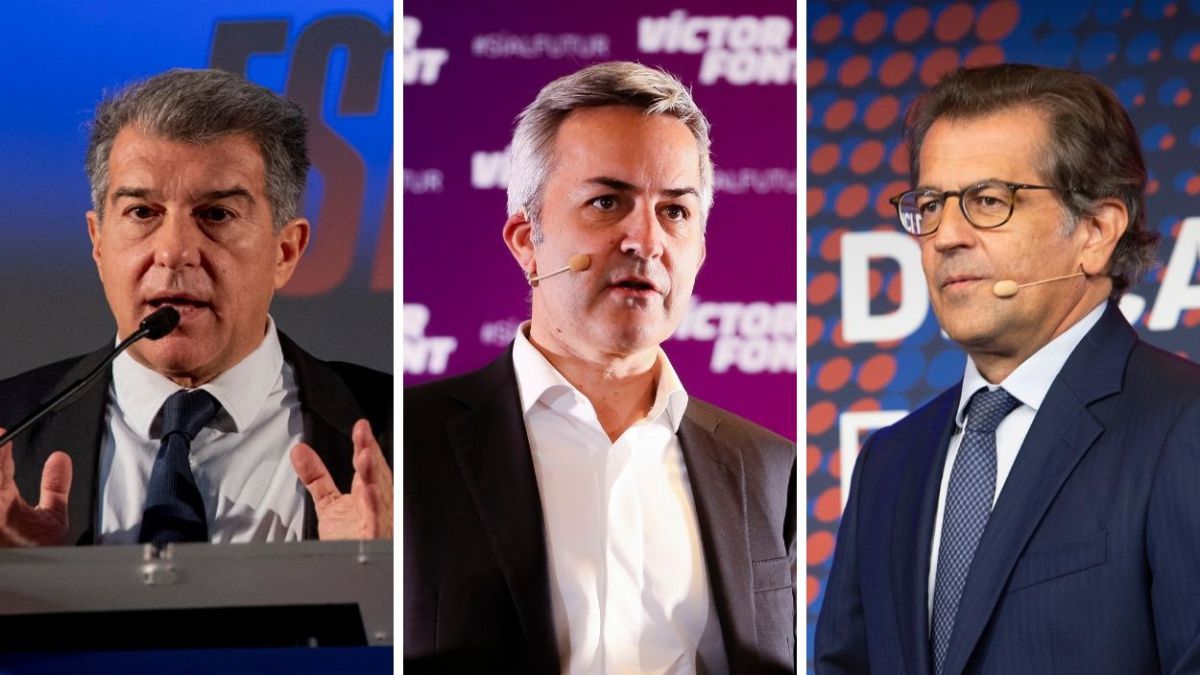 After almost two hours of meeting in the Camp Nou offices between the president of the Management Board, Carles Tusquets, and the three official candidates for the presidency of Barça (Joan Laporta, Víctor Font and Toni Freixa), the Barça club established, in principle, March 7 as the new date for the presidential elections. That was the minimum agreement reached after Barça announced at noon the postponement of the elections, which were scheduled for January 24.
In chronological order, the day began with a meeting between the Generalitat and Barça from which two conclusions emerged. The first, that there would be no elections on January 24 because the Catalan Government would not make exceptions with the mobility restrictions and would not lift the perimeter confinement of municipalities so that members could vote. The second, Barça's request to provide legal coverage and "modify the current sports legislation to enable voting by postal mail on the new date of the elections," as Barça himself explained in a statement. The Government undertook to study this measure.
With these two pieces of news, the three candidates arrived at the Camp Nou. Joan Laporta, the candidate who had been most belligerent for the elections to be held on January 24 ("it is a fraud against democracy if you do not vote that day," he had come to say), arrived with a serious face and greeted protocol with Victor Font. Then Toni Freixa appeared. The three met with the president of the Management Company, Carles Tusquets, for almost two hours. Toni Freixa did not make statements and referred to a press appearance that he has today at noon. But the decision was already made. The elections will be on March 7 if the Generalitat gives its approval to vote by mail. Curiously, the elections will be held only eight days before the date that had been set by Josep Maria Bartomeu. If the vote of no-confidence had not taken place, Barça would have had a government until these days. However, the motion left him ungoverned since the end of October. At the moment, until March 7.
Photos from as.com