El Sabadell, a 'rare bird' this season
It is the only club in the last seven teams that have not yet changed their coach. There is a blind trust in the work of Antonio Hidalgo.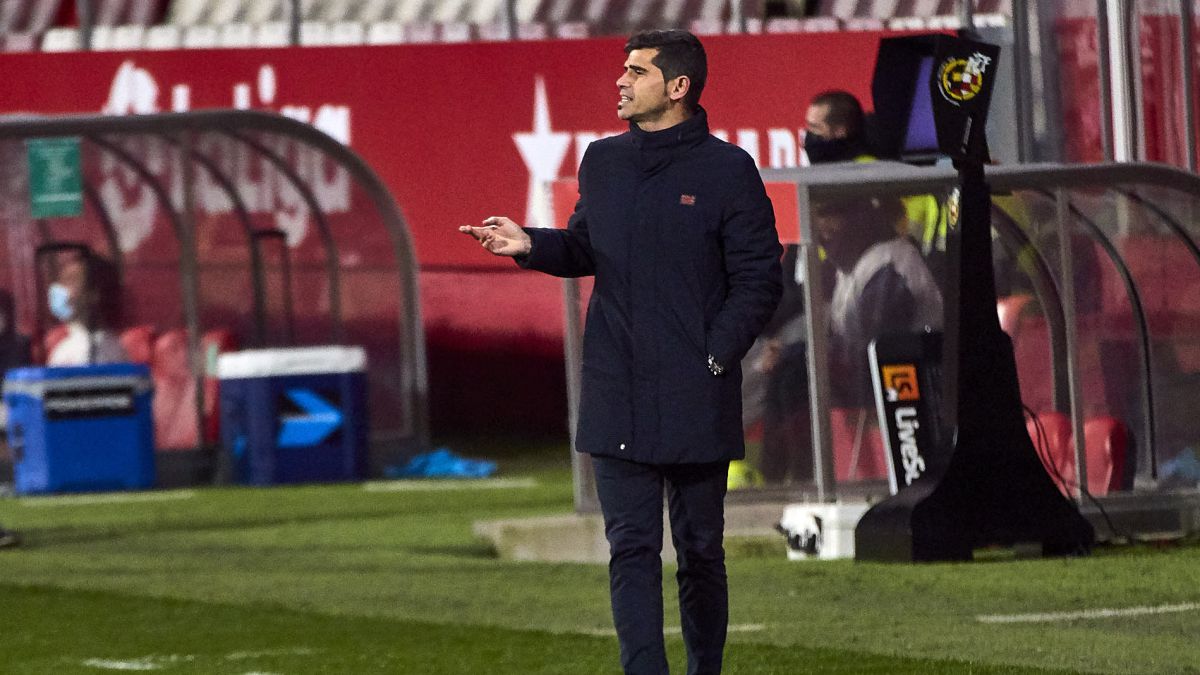 If there is one thing that Sabadell has characterized itself in recent years, it has been in trying to form solid projects and with the intention of maintaining them in the long term. Despite the fact that in football the results send, the sports management of Harlequin has always shown to have a blind trust in Antonio Hidalgo since he arrived and, for now, it is not going wrong. It is true that Sabadell has to wait to see what result Alcorcón obtains in their postponed match, but the harlequins are currently looking at the classification and are out of relegation.
Staying calm when the results do not arrive is something that costs and hence Sabadell has become a strange case this season in Second. And the reason is none other than, of the seven clubs that are currently in the queue of the classification, the harlequinado is the only one that maintains the coach with whom the course began. Albacete, Castellón, Alcorcón, Cartagena, Zaragoza and Tenerife have already carried out, at least, one replacement on their benches and the only one that seems to have worked at all and is obtaining good results more regularly is Tenerife.
In Sabadell memory does not fail and, in addition, the Harlequin squad blindly trusts Hidalgo. He saved them from relegation to Third and has returned them to professional football. The start of the campaign was to forget, with five defeats in the first five games, but this did not alter the plan of the sports management. The coach has always appreciated the support that has been shown him and the directive believes that it is the ideal to keep the team one more year in Second. Coach changes don't always work. And in Sabadell they have a maxim: stability pays off.
Photos from as.com