Doncic equals Michael Jordan 16 hours after playing
The league has corrected a statistical error by giving the Slovenian his tenth rebound against the Bucks, with whom he signs his 28th triple-double, the same as Jordan.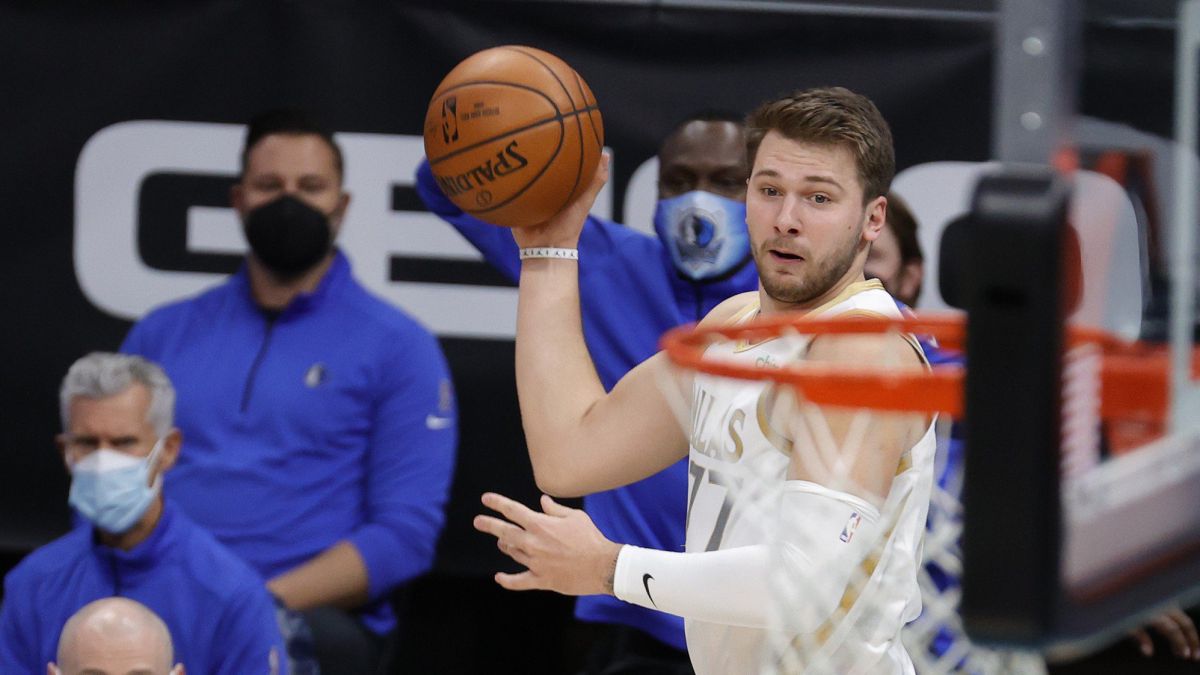 Luka Doncic finished the game pissed off against the Milwaukee Bucks. His team lost by three points, but when they were down two they had three shots to get ahead. None of the three were thrown by him and in the plays of the last two the ball did not even pass through his hands. The Slovenian made a gesture of dissatisfaction to his coach, telling him that he should have requested a time-out to prepare the play. This is how Doncic ended the match in Milwaukee, after scoring 28 points, distributing 13 assists and grabbing 9 rebounds ... Or no.
Because a few minutes ago (16 hours after the end of the game) the NBA announced that there was an error in the game statistics and that the point guard had one more rebound. That makes 10 and, incidentally, a new triple-double. The 3rd of the season and the 28th in the regular league (in total there are 30 with the two from the last playoffs). Those 28 triple-doubles put him in 16th place in history tied with legend of legends: Michael Jordan. In less than three years he has done the same as the mythical number 23 in his entire career. Obviously they are not comparable players, not because of their quality or because of the time they have played, but because of their characteristics, which make Doncic an adding machine in the three great statistics at the same time. In this sense, it would be more logical to compare him with players like Magic Johnson, Oscar Robertson or, of those who are active, Russell Westbrook and, above all, Ben Simmons. Although the first three, who occupy the historic podium, are still far behind him, the Australian is only two ahead of him.
This is the list with the players who have made the most triple-doubles in history up to position 16 for Doncic and Jordan (active players in bold):
1. Oscar Robertson, 181
2. Russell Westbrook, 150
. Magic Johnson, 138
4. Jason Kidd, 107
5. LeBron James, 95
6. Wilt Chamberlain, 78
7. Larry Bird, 59
8. James Harden, 46
-. Nikola Jokic, 46
10. Fat Lever, 43
11. Bob Cousy, 33
12. Rajon Rondo, 32
13. John Havlicek, 31
14. Ben Simmons, 30
15. Grant Hill, 29
16. Michael Jordan, 28
-. Luka Doncic, 28
Photos from as.com