Doncic, after beating Jordan: "I played terrible, I was selfish"
The Slovenian was very hard on himself for his performance in the second half of the game against the Bulls, despite finishing it with 36 + 16 + 15.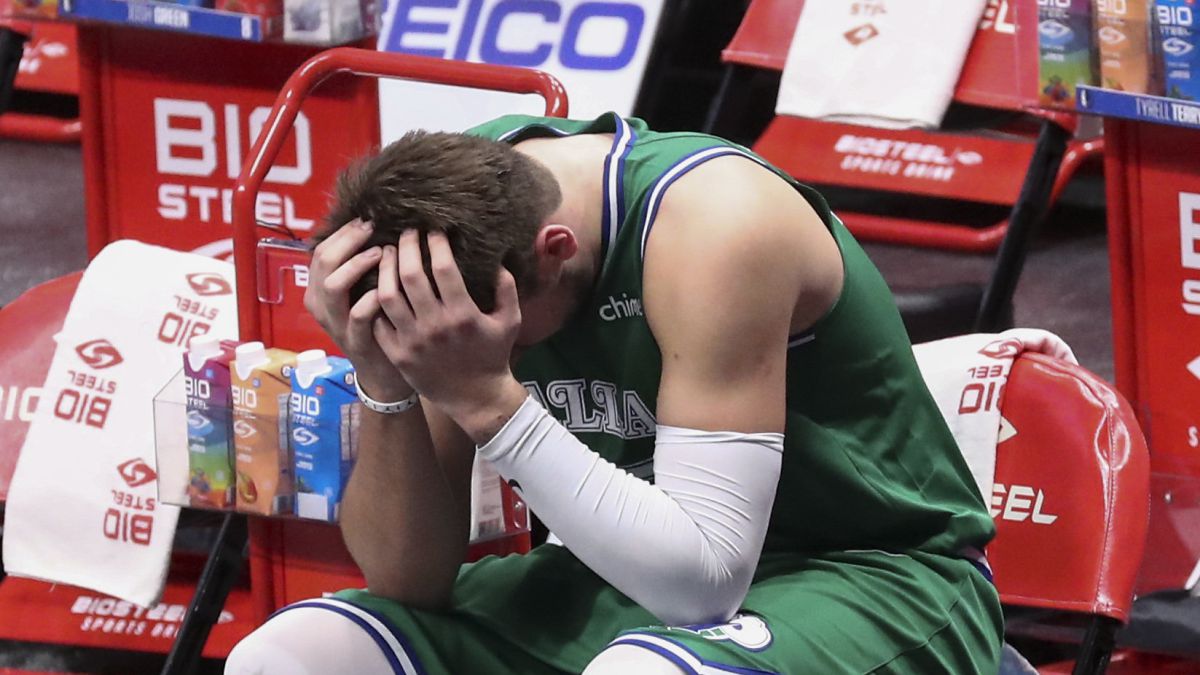 The Slovenian Luka Doncic was upset at a press conference by the defeat against Chicago Bulls (101-117) and assured, when asked by EFE, that "it was not" a good game "on his part despite having contributed 36 points, 16 rebounds and 15 assists. "The truth is that I don't think it was a good game for me. It should have been much better. In the end that (their numbers) doesn't matter. We should have won this game and we will have to come out stronger next game," he said. Doncic to EFE after the match.
A game in which the Slovenian surpassed Michael Jordan in terms of triple-doubles achieved in his career (29 for the 28 of the six-time NBA champion, precisely with the Bulls). Previously, Doncic was already critical of his game, especially in the second half: "In the second half I played terrible. I was somewhat selfish. That was not me in the second half, I took some shots that I should not have taken; there had to be. done better in that regard, "he stated.
Moving on to the collective level, with a record of six victories and six defeats so far this season the Mavericks, Doncic did not want to excuse himself in the losses of the team that against the Bulls had up to six players absent: Josh Richardson, Tim Hardaway Jr , Dwight Powell, Maxi Kleber, Dorian Finney-Smith and Jalen Brunson "We are missing six players, but I don't think that's an excuse. We have players who can play here, although we clearly miss them," he said. In addition, Doncic referred to if this start of the season is costing them more due to the fact of playing without an audience in their pavilion: "We have to create our energy, it cannot be that you cannot do it because there are no fans, and we have to to do with each other, in the team ".
Photos from as.com