Dembélé's insult to the referees in the Super Cup
The program 'L'Equipe D'Estelle' issued a video in which you can hear how the French Barcelona player rebukes the referee Munuera Montero.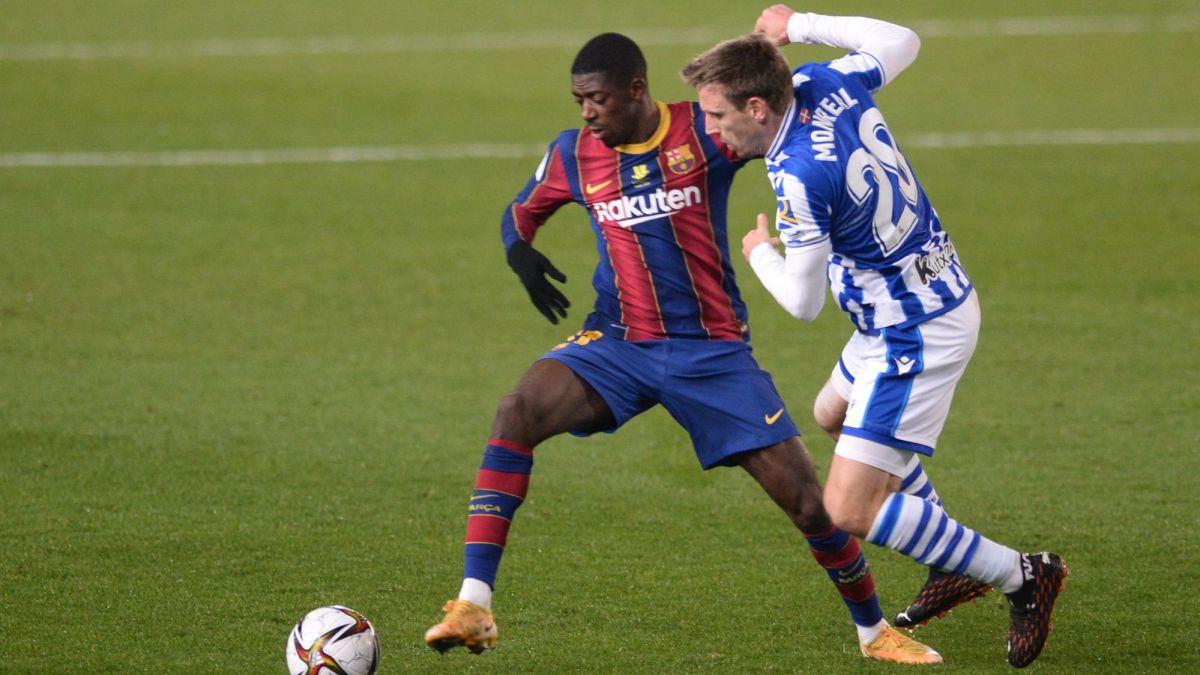 The match between Real Sociedad and Barcelona in the first semifinal of the Spanish Super Cup was one of maximum tension. Not only because it was elucidated on penalties, but because of various actions during the match. One of them has been revealed by the program 'L'Equipe D'Estelle', presented by the journalist Estelle Denis. Dembélé pronouncing an insult towards the referee of the match.
In the added time of the regulation 90 minutes, the Barcelona player Ousmane Dembélé lost the ball in a struggle with a Real Sociedad footballer. Dembélé went to the ground and claimed a foul from the match referee, Munuera Montero, who did not see a punishable offense in the action. The absence of the public helped the television cameras to clearly capture the audio of Dembélé's words to the referee and that he has reproduced the aforementioned French television program: "Go fo ... to your mothers, referees. It's crazy ". A lack of respect from Dembélé towards the referee, which was not sanctioned by him.
Photos from as.com