De la Cruz: "Pogacar is the most talented cyclist for the greats that I have raced with"
The Spaniard will be his lieutenant in Tour and Vuelta, and he hopes to have opportunities in races such as Paris-Nice, Romandía or Volta, the race of his land.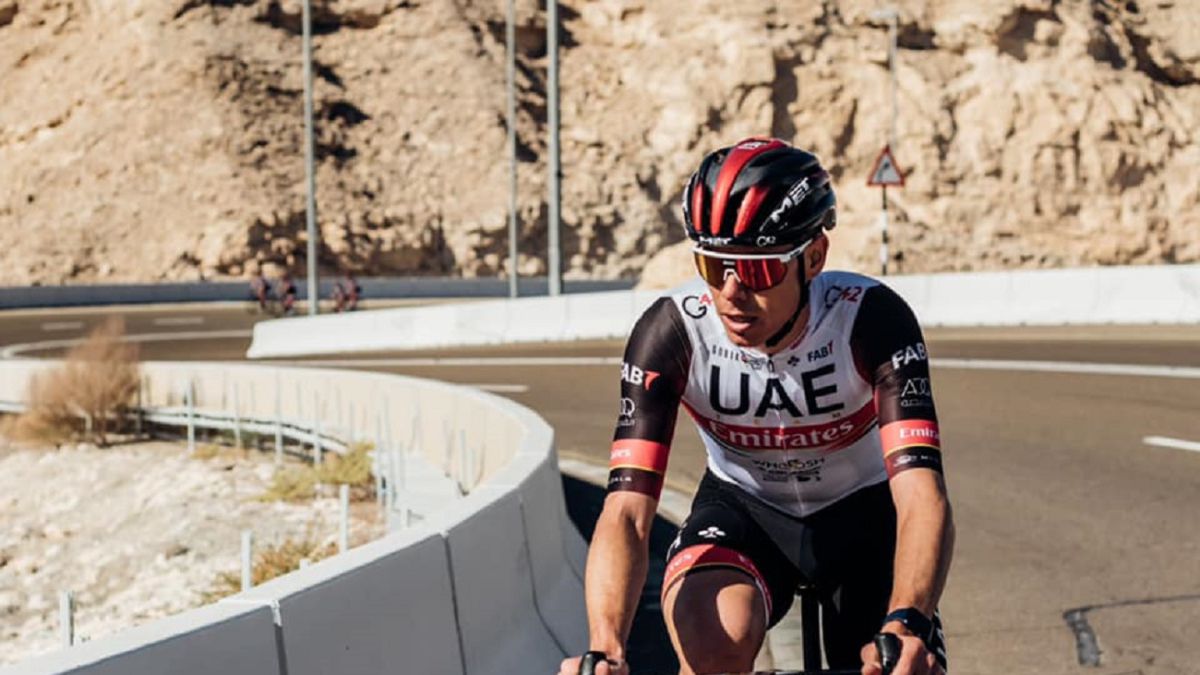 David de la Cruz completed a good 2020 in his first season at UAE. He equaled his best position in a big one, seventh in La Vuelta. "I am in an upward progression and that is what I want to continue. I broke with the bad dynamics I had at Sky. In this team I feel very comfortable," he says. However, in 2021, at least a priori, he will not be the leader in the Spanish round after his team revealed that Pogacar will attend the race. In fact, the Catalan will be his lieutenant in Tour and Vuelta. "It is normal that with a cyclist like this, everything revolves around him. He is the most talented runner for three-week tests with whom I have ridden," he says.
But that will not prevent the Spaniard, at 31, from assuming responsibilities in prestigious careers. "I feel that the team trusts me. In races like Paris-Nice, the Volta, which is also my hometown and is the centenary, or Romandie I can have freedom. My options may lie in those races. In La Vuelta we will have to see how Pogacar deals with it after the Tour. If the circumstances arise, I can have freedom, but I don't want to anticipate too much that the season is very long and a lot can happen. " What he is clear about is that his objective is to continue improving in disciplines such as the chrono, in which he is achieving great results: "I'm working a lot with the goat. I'm there, in the top-10, and the challenge is to scratch those seconds that separate me from fighting for victory ".
What he is aware of is that he plays for one of the most powerful teams in the squad. "I do not know if it is the strongest I have been, but I am the one I am most comfortable with. You see details such as that we are one of the first teams in the world to have received the vaccine for the coronavirus. The progression of the team is very good and is setting up a highly compensated and versatile squad, "says the Sabadell team, who was also taken by surprise by the arrival of Hirschi. "It came about very quickly, but he is going to be a very important rider" .
Photos from as.com