Dani Ojeda: "The Alcorcón has a clear objective and I come to help"
The attacker was presented with the pottery shirt and will wear the number 21.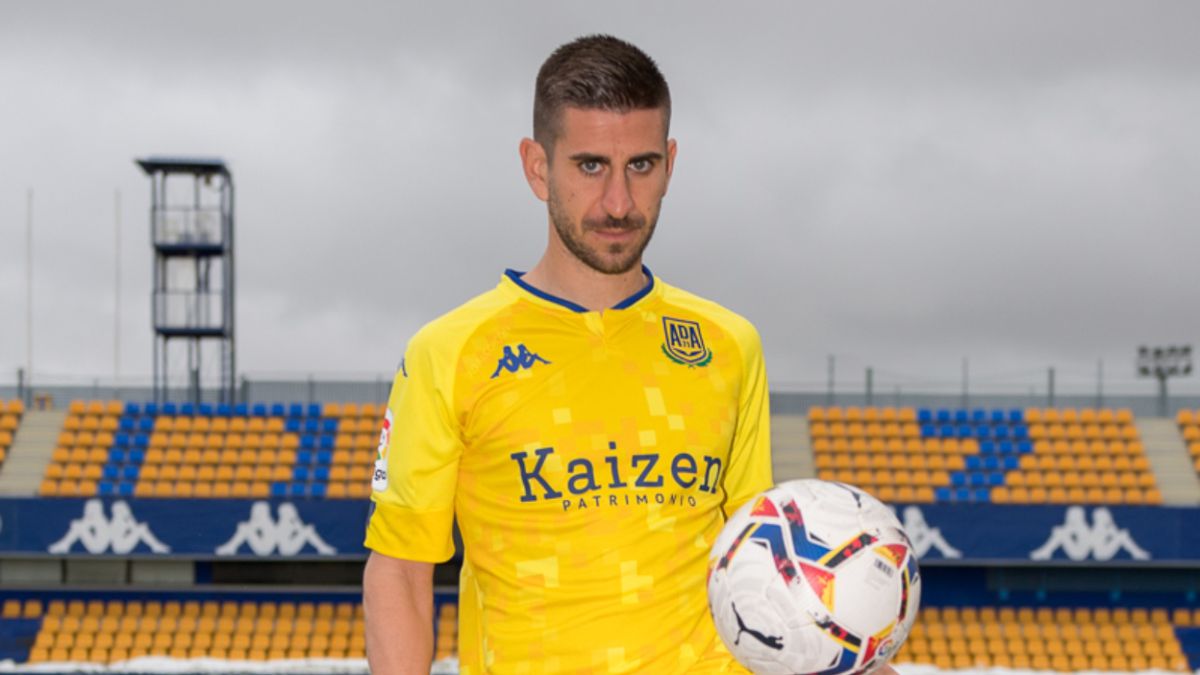 El Alcorcón has presented its first winter signing, Dani Ojeda. The player, who has already been a coach for two days with the rest of the team, arrives with the release letter and signs until the end of the season. The Alcorcón Sports Director Emilio Vega was present at the event, who stressed that "this winter market is very complicated and this year more. Many Primera teams, for example, are reluctant to assignments due to the COVID-19 issue. In Second it goes through the style ". Vega explained that in his conversations with Anquela "When I spoke to him about Dani Ojeda it was clear to him because he is a versatile player in various positions in attack and in Albacete last year he had a great season and scored a good number of goals" .
After the Sports Director has taken the floor, Dani Ojeda "needed a change of scenery. One works to play and these months it has not been like that. Alcorcón, Míster and Emilio Vega showed a lot of interest in me from the first moment for me".
Ojeda spoke about his position "I started playing on point and little by little I have been delaying the position. I am comfortable in any attack position" .
For the new 21 potter "El Alcorcón has a clear objective and I have come to help us all carry it forward. I have come to help save the category with a lot of work. The Mister has asked me for my involvement and work." Despite not having minutes, Ojeda feels fit to be available for the coach "I have played little, but with Leganés I have worked in each training session. I am in shape, I have not missed a single training session. I arrive very hungry for minutes. and to play. I want to help with assists and with goals ".
Photos from as.com