Peterhansel wins after four years and scores his 14th Dakar after Al Attiyah only cut him 40 seconds in a stage that Sainz took.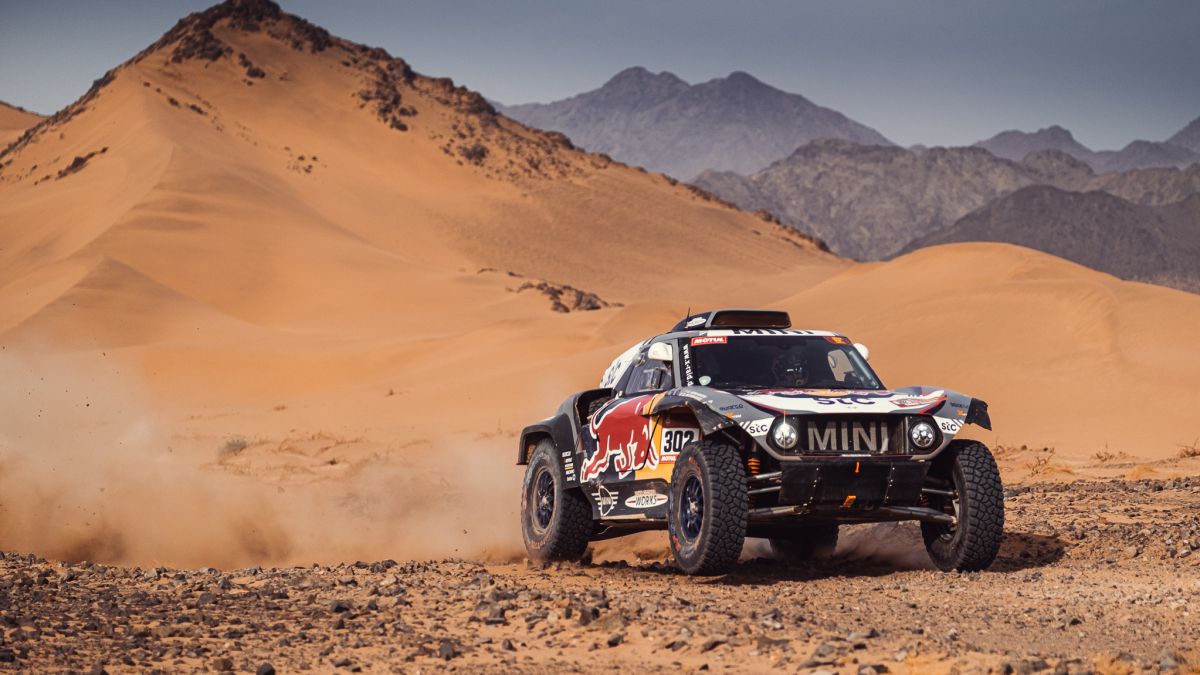 There are many drivers who have made history on the Dakar, including some Spaniards such as Marc Coma, Carlos Sainz or Nani Roma. But there is only one legend. No one, absolutely no one since this magical desert race began in 1979, has been as successful and has won it as many times as he. A nickname like yours has to be earned and it couldn't be more deserved. Stéphane Peterhansel is 'Monsieur Dakar', and he is back in the place that has belonged to him on numerous occasions, no less than fourteen. Four years later, he wins again.
This race is usually fair to the winner and this edition has been no different, because there has been no one stronger than the Frenchman from Mini. He has not been the one who has won the most stages because Al Attiyah took five (six if we count the prologue), but for him one has been enough. Because his strength isn't counted by stage wins, but by his overwhelming consistency. He did not fall below the Top 4 in any special stage, he attacked the lead of the general classification on the second day and there he remained, unshakable, until the last.
He gave a master class on how to manage an advantage because Nasser, who was behind him from stage three, was never able to get closer than four minutes. The Qatari was unable to even make a crack in the wall that the Frenchman built between them despite giving him all possible head butts with victories. And it was not going to be less in the end. The Frenchman appeared with his feet firmly in his first position with a 15-minute lead, and Al Attiyah could not move him an inch from there: he only cut 40 seconds.
Of course, the winner's resolution took place in the background if we talk about the stage itself because both were in the wake of Sainz, who was delighted to take the victory to finish this Dakar in which he has suffered so much with navigation and punctures with something to celebrate. There are three partial triumphs that the Madrilenian scored, more also than the champion, which, however, will not be of any consolation because he aspired to more, much more, and that difference of more than an hour with his partner hurts.
Due to pace it was not, since when Lucas Cruz and he have fought the problems they have always been there, in their usual place among the best. But there were too many bad days, as did Nani Roma with the BRX, but his final fifth place makes up for them, he is back at the top. It remains to be seen if Carlos wants to repeat the experience with that new philosophy of the roadbook that has been talked about so much. For now, he only has to shake hands with his teammate in Mini and congratulate him for doing the best job, as so many have done in the history of the Dakar. The one that belongs more than anyone, to 'Monsieur Dakar'.
Photos from as.com