CS Santosh awakens from coma
The Indian from the Hero team had been in that state since the fourth stage due to a head trauma. He was transferred to his country and there he woke up.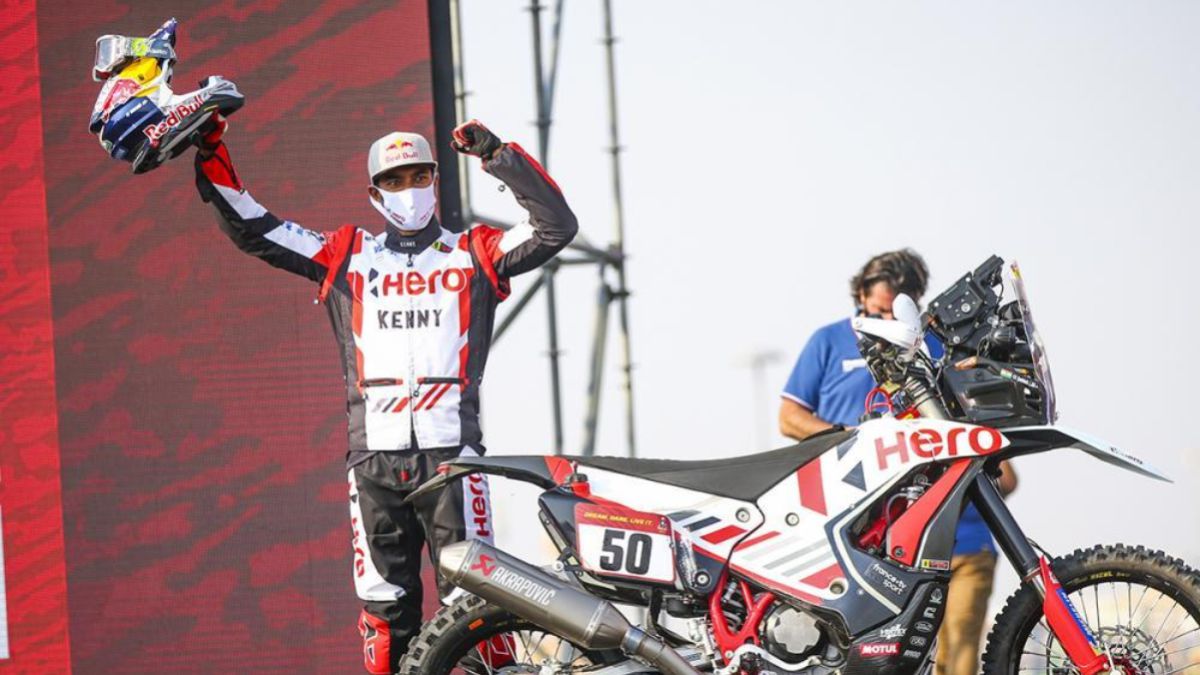 It was the first hard news that had to be told of this Dakar 2021. In the fourth stage, CS Santosh, Indian rider of the Hero team, hit his head after suffering an accident at Km 135 of the special and had than being evacuated to the hospital with head trauma. Since then, he was in an induced coma awaiting his evolution and, a few days ago, they were able to transfer him to his country where, and here comes the good news, he has woken up from the coma.
This is how they let us know from the race organization, who reports that when he woke up he recognized his mother immediately, which is always a good sign after spending a week in that state of pharmacological coma. Now, we must continue to wait for a favorable evolution of the 37-year-old pilot who competed in the test with the number 50 in his sixth participation, but without a doubt he has already taken the first step forward.
There is no news regarding other seriously injured, as is the case of the Frenchman Pierre Charpin, who remains in a coma and stable after another trauma to the head. Those were the two worst-off riders in a category such as motorcycles in which the list of injuries and dropouts is quite extensive: Price, Luciano Benavides, De Soultrait, Cornejo ... A payroll that Barreda joins after his retirement in the penultimate stage for the consequences of a coup two days ago.
Photos from as.com