Copa del Rey ACB 2021: the 8 are already classified
Real Madrid, Iberostar Tenerife, Barça, Baskonia, Valencia, Burgos, Joventut and Unicaja will play the KO tournament in Madrid, from December 11 to 14.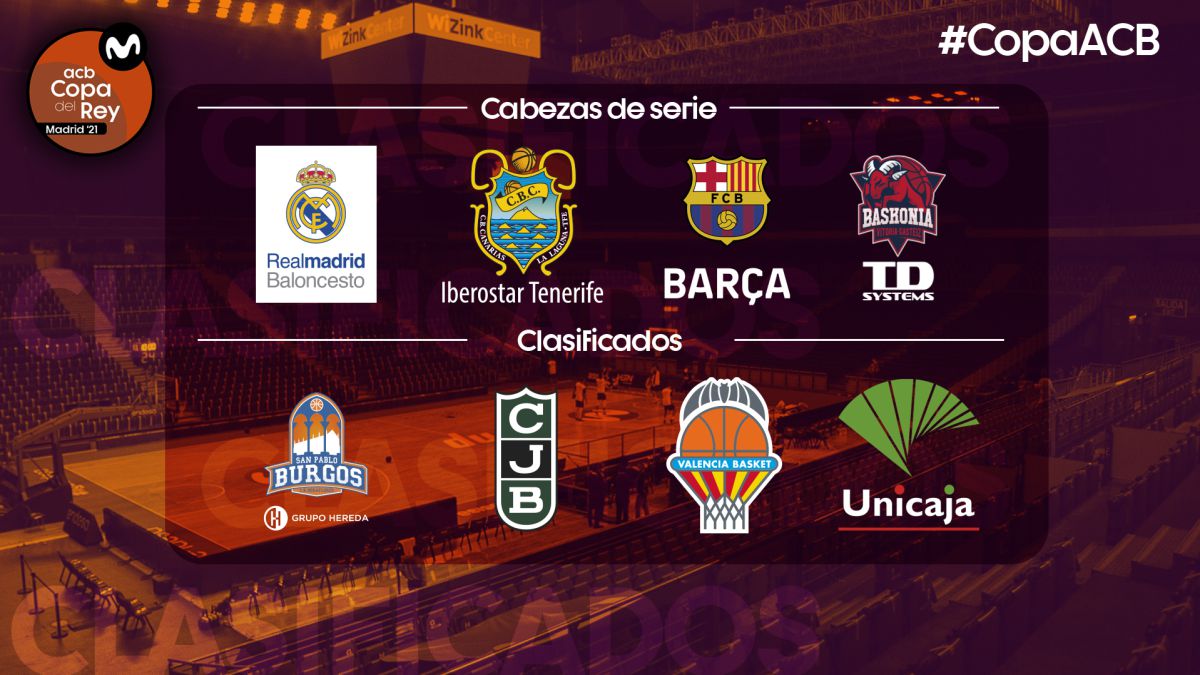 The Copa del Rey, which will be held at the WiZink Center in the Community of Madrid from February 11 to 14, already has its eight qualifiers and its four seeds after the inclusion of TD Systems Baskonia in that last group. The people from Vitoria beat Unicaja Málaga (79-91) and left the triumph of Hereda San Pablo Burgos, their rival for that privilege, to nothing against Coosur Betis in Seville.
The people of Malaga had nothing at stake. They got their ticket for the Madrid event on Saturday after Baxi Manresa's defeat against Barça: all they had to do was not fall by 75 or more points. Impossible thing.
Thus, Real Madrid, Iberostar Tenerife, Barça, TD Systems Baskonia, Hereda San Pablo Burgos, Valencia Basket and Joventut will be the eight teams that will fight for the Copa del Rey. The top four will be seeded and will face one of the other four in the first round. The draw will be held in the capital on January 18, with no time or place yet established.
The qualification criteria during the pandemic
In a season so hit by the coronavirus and with many games postponed, the clubs decided that the teams qualified for the Copa del Rey would be the ones with the best percentage of victories on 10 January. In the event of a tie, those with the best average would come first.
Photos from as.com