Conte teaches Pirlo a lesson
The Nerazzurri team deservedly beat the Bianconeri 2-0 thanks to goals from Vidal and Barella. Terrible performance for Pirlo's.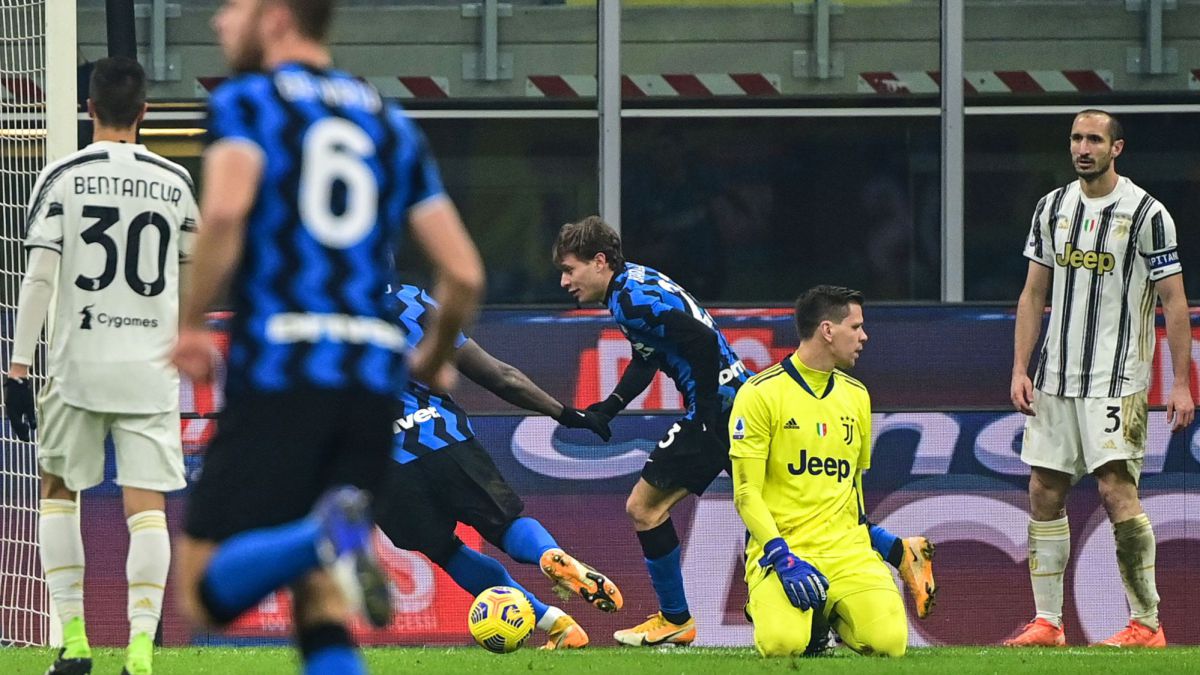 Tonight's Italian derby leaves us with two certainties: Juventus haven't solved their problems and Inter didn't have that many either. The Nerazzurri annihilated the Italian champions with a 2-0 that is even too tight for what was seen on the grass, and that leaves them at the top of the table next to Milan, awaiting the confrontation between Rossoneri and Cagliari tomorrow.
Before the kick-off, the tifosi around the Meazza reminded us of the atmosphere on nights like this, with fireworks that managed to even delay the kick-off. In the warm-up, Vidal kissed his former teammate Chiellini on the shirt, right where the Vecchia Signora crest appears. The Nerazzurri fans did not take it well on social networks, but the Chilean responded in the best way, opening the can with a perfect header from Barella. The former Barça player did not celebrate his first league goal, but he showed that Conte's public message ("He must work harder") has reached him.
His positive performance was that of the entire Milanese midfield, extremely superior to that of his rivals. Pirlo left Arthur, McKennie and Kulusevski on the bench, betting on Rabiot and Ramsey, who ended up suffering greatly from the intensity of the locals. The only sign of Juventine life, before the break, was a goal well disallowed by Cristiano for offside by Chiesa. Those of Conte, on the other hand, wasted several occasions to extend their advantage: the best was for Lautaro, who shot wide after a rebound from Handanovic.
Leaving Juve alive usually takes its toll, and the beginning of the second half seemed to confirm this. However, just as the Turinese were trying to turn the tide of the game, a brilliant long pass from Bastoni activated Barella's lethal counterattack, which struck down Szczesny as if he were the best of the strikers. The growth of the Italian midfielder is impressive.
There were still 40 minutes to go, but that goal was practically a coup de grace for a Juventus unable to react. In fact, it was closer to 3-0, which had both Lautaro and an unstoppable Achraf close. Conte, then, was finally able to celebrate his first victory against what was the team of his loves, while the hard defeat promises days of controversy for Pirlo, who is seven points behind first place. To turn them off, on Wednesday the Maestro will have to win his first title as a coach, the Super Cup against Naples. It will not be an easy mission.
Photos from as.com