"I come to become the leader of Movistar Estudiantes"
The Puerto Rican point guard (36 years and 1.78 meters) was presented this Thursday as a new collegiate player: "I have always wanted to play in Spain."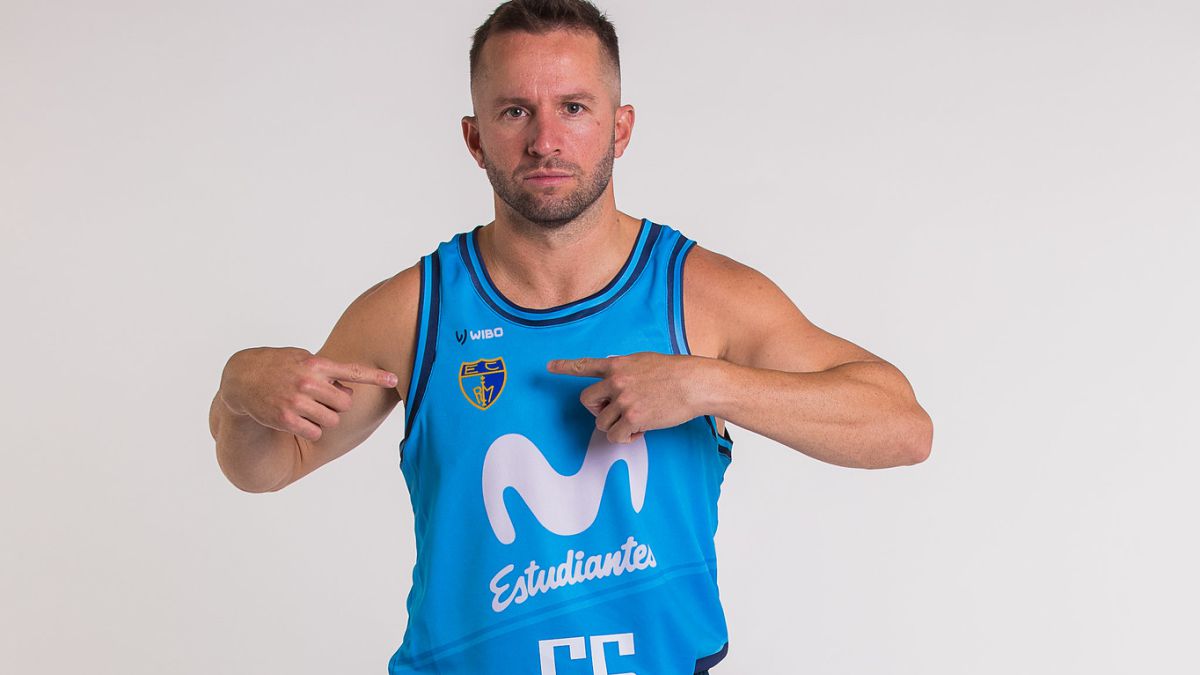 Happy, friendly, talkative. Juan José Barea (36 years and 1.78 meters) yesterday displayed all his delights in his presentation via telematics as a new Movistar Estudiantes player. He looked happy, delighted with this new experience in Madrid and Spain. "Since I got here they have treated me spectacularly, I am going to give everything for this team and it is my goal now, to help as much as possible," said the point guard, born Mayagüez, Puerto Rico, very motivated by the challenge that is put on him by in front: "The Estudiantes was the opportunity that came to me. It was always the Estu from the beginning. We talked and the decision was quick. "
JJ, as it is known, will wear number 55 and will debut tomorrow in San Sebastián against Acunsa GBC. A key game for the students, submerged in the lower part of the table with a balance of only 5-11 and four games (Obradoiro, Zaragoza, Barça and Joventut) postponed by the storm Filomena and the coronavirus outbreak that hit the squad at mid-January. And he will do so 5 months after his last official meeting, played in the Walt Disney bubble in Orlando (Florida) with the Dallas Mavericks in the first round of the playoffs against the Los Angeles Clippers. Long standing for a veteran who suffered a serious injury (Achilles tendon) in 2019.
"I want to prepare as soon as possible to help. I feel great, I feel like I'm playing good basketball so I wanted to keep playing. And more with an opportunity as Estudiantes, which has a lot of history, and for me, for my family, we always wanted this experience of playing basketball in Spain: if I hadn't made it to the NBA, this would have been my career. At my age I should have played basketball. I cannot sit at home all year, this is what there is right now, "continued Barea, father of three children who supported him from a distance, as they did during the bubble:" It is somewhat difficult (to separate), but yes I want to continue my career for another year or two ... When I stop playing I will have time to spend with them. "
The NBA and Luka Doncic
The Puerto Rican is one of those market bombs that college boys usually drop in the middle of the season. Some go really bad (Toney Douglas, Tony Mitchell), others extraordinarily good (Pietro Aradori, Alessandro Gentile). But the signing of Barea is another level. His NBA background speaks for itself: 14 years in the NBA, 11 of them in the Dallas Mavericks, a franchise with which he conquered the ring in 2011 with Dirk Nowitzki by beating LeBron James, Dwyane Wade and Chris Bosh, the Big, in the final. Three by Miami Heat. His playoffs, and specifically his last two games for the ring, were spectacular: 13.3 points (50% from the triple) and 4.7 assists on average.
Barea renewed this summer with the Texas franchise for a year and $ 2.7 million. However, the Mavs decided to cut him and not count on him ... for now. "For now, my mentality and all my desire are going to be here with Estudiantes. If they call me from the NBA in the future, I would like it to be when the season is over, maybe I can play the playoffs. If at the end of the season an NBA opportunity comes, and if I am not very happy with what I'm doing, "said the point guard, who arrives in the capital with the blessing of Luka Doncic, his teammate in the Mavs and former player. from Madrid: "He was with Zamora (Estu coach), they know each other, they were friends, and he spoke highly of him. He told me to dare to come. What Doncic talks about Madrid is tremendous. He loves this city. She wanted to bring us to visit her and we couldn't because of the pandemic, "he declared.
The Puerto Rican international landed in the capital on Tuesday and on Wednesday he put himself under the command of his new coach, Javi Zamora, and trained with his teammates: "I really like his quality, his mettle, the plays and the systems. I am happy to help you. I will be his director on the field ", he emphasizes. "It is a young team that needs a leader who has experience to help it. I come with everything, to do my best, to become the leader that is needed. "
The history of Barea with Spain is not simply sporting. He has a very strong sentimental bond: his family comes from the Leon town of Ribota de Sajambre, which he wishes to visit in addition to obtaining a Spanish passport. "My grandfather and my dad have it, it's up to me to get it out. It was something we always wanted to do. When my father comes to visit us we will go there, I would like to go through that area ", he concluded.
Photos from as.com