Colossal Drummond, miracle of the Thunder, painful Kings
The Celtics don't stop in the East, where the Hawks sink. The Cavs bring the colors out of the Knicks and the Clippers abuse the Kings.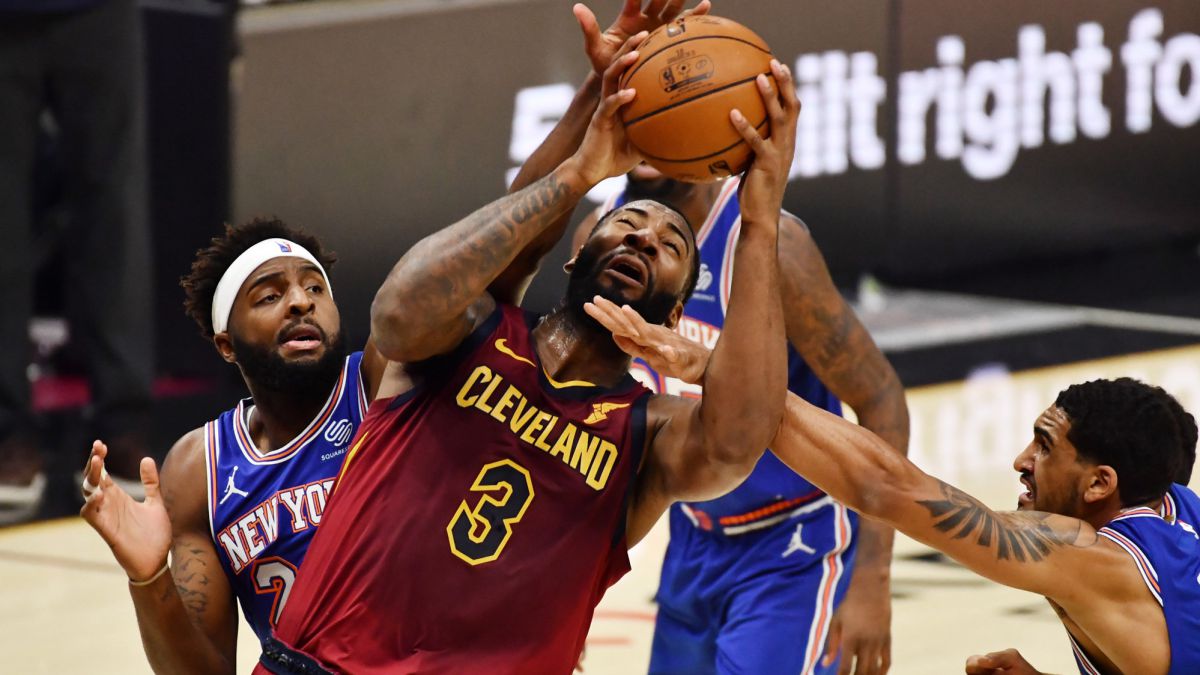 While the Bucks win games on their track, the Sixers build their new battleship and the Nets build an empire (we will see if with feet of clay) in Brooklyn, the Boston Celtics continue their business. After a week of suspended and positive matches due to COVID, and without Jayson Tatum, the greens returned to action and added their fifth victory in a row with a tremendous beating (124-97) to a Magic who, on the opposite road, have lost four games in a row. 8-3 now for Stevens, 6-6 for Cliffords, also besieged by casualties, related (Bamba) or not (Fultz, Isaac ...) with the pandemic.
The third quarter closed at 88-72. And the following was a 13-0 run that definitely decided the game. Without Tatum, Jaylen Brown was the master of ceremonies (21 points, 8 assists) with help from Teague (17 points), Ojeleye (18 and 6 rebounds) and rookie Payton Pritchard, already a favorite of the Celtics fans (16 ). In the Magic, totally beaten in the second half, 17 points for Aaron Gordon and 15 per head for Vucecic, Bacon and Cole Anthony.
CAVALIERS 106-KNICKS 10
Tom Thibodeau-New York Knicks honeymoon over. Those of the Big Apple add five losses in a row (now 5-8) after their promising start. The last (106-103) in a match they really should have won. Especially after turning an 80-68 into an 80-84 thanks to a 0-16 partial that was worthless due to the final losses of a team that ends up exhausting the games, in part due to the short rotations of Thibodeau, who returns (a constant in his career) to build a hard core and squeeze it out on the track.
The loss, plus salt in the wound, came against some Cavs who played without the newcomers (Jarett Allen and Taurean Prince), without the leading backcourt (Collin Sexton and Darius Garland, injured), without Kevin Love (long-term loss) and without the young people who have not yet recovered (Porter Jr, Windler). Even so, the very deserving JB Bickerstaff players won. With 13 points and 4 assists from the remarkable rookie Okoro, 13 from Dotson, 14 with 9 rebounds and 5 assists from Larry Nance, 25 with 5 assists from Osman… and a monstrous game from Andre Drummond. The center, already in transfer rumors after the arrival of Allen and that will be released in the summer, left his scoring top (33 points) accompanied by 23 rebounds and a surprising 13/19 in free throws. In the Knicks, 28 + 6 + 6 from a Julius Randle who rests very little, 20 + 4 + 3 from Barrett and 23 + 5 + 4 from Quickley. Not at all.
THUNDER 127 - BULLS 125
Duel of reconstructions and reunions. Billy Donovan, now in charge of the Bulls, visited Oklahoma City, his city until last season, and the Thunder coach, a Mark Daigneault who was his assistant and with whom he exchanged praise before and after a crazy game at the that the Bulls won by 18 at halftime (50-68), by 22 in the third quarter (58-78) and, what is worse, by 10 (108-118) with 1:47 remaining. In such a situation, the statistics gave the Bulls a 99.1% chance of winning: in the last 2,931 games in which a similar finish had been reached, only once had the team that was behind (the Kings, Jan 27, 2020)
But the Thunder won. They first recovered with a 13-0 run. Dort pushed, an increasingly complete player (he is 21 years old) who added 21 points, 8 rebounds, 6 assists and 13 points to his spectacular defense this time in less than three minutes. An engine of the reaction of his team that Shai Gilgeous-Alexander (22 years old) continued, who scored 12 points in the fourth quarter and finished with 33 (the ceiling of his career), 5 rebounds and 10 assists. Zach LaVine (35 + 7 + 6, 8/14 in triples) failed again in the moment of truth after making a great game. He had the victory before extra time and had it, more forced, at the end of extra time. Markkanen returned with 16 points and 6 rebounds, Coby White finished with 22 + 9 and 7 assists, rookie Patrick Williams at 14 + 7, Wendell Carter at 16 + 11 ... 4-8 for the Bulls and 6-6 for some, a another year, amazing Thunder. Again more competitive than expected.
KINGS 100-CLIPPERS 138
Massive beating of the Clippers, who literally played, like a cat with a ball of yarn, with some painful Kings who have lost any notion of what a minimally professional defense is and have gone from a 3-1 starting current 5-8 (2-7 in 9 games). They have seven games conceding 122 or more points. This time the Clippers hit them 138 without forcing too much, with an acceleration in the third quarter (16-37 total) in which the advantage went from touching the ten to reaching 30 points quite naturally.
Kawhi Leonard (27 points with a 10/15 shooting) and Paul George (26 with a 4/8 triples) played at pleasure and without forcing. From the bench came the outside percussion of Morris and Kennard ... and the Kings were helpless, incapable, disinterested. Fox is under (14 points, 3 assists), Hield is nowhere (2/9 on triples), Bagley's numbers are hollow (20 + 5 this time), Haliburton played his worst game of the course and Richaun Holmes did not it can simply work for all who choose not to. Luke Walton's future looks very black.
JAZZ 116-HAWKS 92
The Hawks, who have racked up injuries massively in the newcomer batch of players who should make the leap forward that the Georgia franchise seeks, continue to rack up losses. Five in six games: As they end up being last season's block, they basically lose like last season's team (5-6). In Salt Lake City they ended up shaken (116-92) by a Jazz (now 8-4) as efficient and regular as ever with Quin Snyder. The coach prepared a maximum pressure defense on Trae Young and the point guard lived a nightmare sealed with a mark (4 points) that equaled his worst score in the NBA (1/11 in shooting) .
After a clear 61-46 at halftime, the Hawks signed a 0-11 (61-57) out of the locker room and were in the game (82-74) ... when they took a 21-0 run in less than five minutes (103-74). Donovan Mitchell finished with 26 points and 6 triples, Bogdanovic with 17 points, Gobert with 15 and 13 rebounds, Conley with 15, 8 assists and 4 steals and Clarkson with 16, all added in the second half. No color.
Photos from as.com