Clio RSR: Renault's new promotional weapon
The fifth generation of the model serves as the basis for the circuit and rally cups as the signature of the diamond reaches its 53rd season of single-brand cups.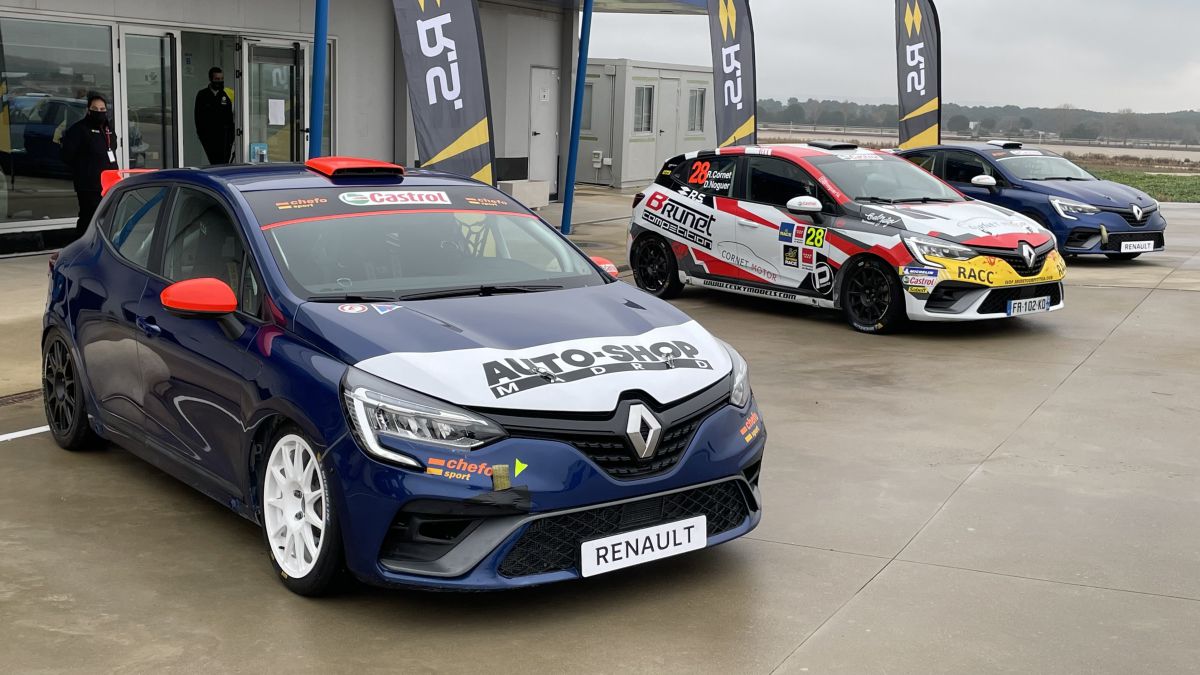 52 years have passed since Salvador Cañellas inaugurated the Renault Cup honors. In 1969 it prevailed in the first edition with the R8 TS. A tradition that continues after having forged a multitude of motorsport figures such as Luis Pérez Sala or Carlos Sainz, now with the fifth generation of the Clio. The same car that allows the firm of the rhombus to compete with its young promises both on circuits and in rallies, and even has a version for rallycross.
Manufactured at the Alpine factory in Dieppe, the latest version of the racing Clio, which celebrates its three decades in competition, uses the 5-door bodywork. Its mechanical advantages include the 5-speed sequential Sadev gearbox, the deformation-resistant cylinder head or the integrated exhaust manifold, cylinder head and turbo. The engine develops 180 horsepower for a weight that just exceeds 1,000 kilos. Both versions, very similar, circuit and rally, can be purchased for a price lower than 44,000 euros.
In a brief contact with both models at the INTA facilities in Torrejón, what stands out the most is the ease of driving. In both cases, the car shows great dynamic effectiveness, but without demanding from the driver the efforts that other competition models require. An important factor when it comes to promotion and young drivers.
2021 will be Renault Spain's 53rd season in the promotion, and the regulations for the circuit and rally cups are already being finalized. In the first there will be 5 meetings with two races, plus a wild card, and participants can also expand with the Clio Cup Europa, which will have 10 meetings. In the case of rallies, 6 events will be run, one of them in Portugal. The Dacia Sandero Cup also continues in its seventh edition, which will share the same rallies as the Clios.
Photos from as.com